Bogotá 2017 Summit Highlights
The most international gathering of young people, other than the Olympic games.
Bogotá 2017 Summit Highlights
I am energized by the spirit, passion and optimism you young people bring to the event. We will need that spirit and passion to address the great challenges we face."
Kofi Annan, Seventh Secretary General of the United Nations
Over 1,000 activists met in Colombia for the World's largest youth forum for global peace."
Vice Impact
This conference is about young people making a difference and young people doing extraordinary things."
Stephen Daldry, Oscar Nominated Film Director
One Young World 2017 Bogotá
141
Partners sent or sponsored delegates
4
Nobel peace prize laureates
68
Counsellors and guest speakers on stage
The Agenda
Each year, over 25,000 young people are surveyed and focus groups are held globally to ensure the One Young World Summit content represents the issues of the moment.
Plenary Sessions
Plenary sessions are the main sessions of the Summit, focused on one of the five key topics chosen by the One Young World Ambassador Community. Each Plenary Session involves Delegate Speakers, selected through a highly competitive application process to showcase the impact of their projects and a global range of viewpoints.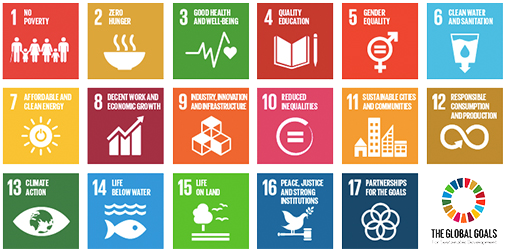 See the agenda
The Annual Global Summit
6,000
Hotel nights provided
87
Delegates and Ambassadors involved in on stage content
£700,000
Worth of scholarship places awarded
Global Media Coverage
150+
Media outlets with representation from every continent, present at the summit
11.3m
Impressions across all One Young World social media channels
500+
Journalists covered the summit
Summit Feedback
99%
were inspired to be more socially responsible
89%
say attending the summit will help their professional development
91%
say the summit offered an unrivalled opportunity to make connections
2017 Bogotá Counsellors
Recognised leaders of integrity from around the world, the One Young World Counsellors lend their global stature to the delegate's views and inspire them to create positive change.
What is your purpose? What if fear didn't exist? What would your life look like?"
Rossana Bee,"Mama Bee" Eh Bee Family
One Young World has given me the strength to dare to make a change and take a stand."
Delegate from One Young World Bogotá 2017
As I look at you I get hope that despite all the problems around us we can create a world that we want to live in."
Professor Muhammad Yunus, Nobel Peace Prize Laureate
"You are never too young to lead, you are never too old to learn.""
Kofi Annan, Seventh Secretary General of the United Nations

#OYW2017 SUMMIT HIGHLIGHTS
Look back at some the best moments from the One Young World 2017 Summit in Bogotá, Colombia. From 4-7 October, over 1,300 delegates from 190+ countries came together to tackle and devise solutions to the world's most pressing issues.
Alternatively, please click the button below if you wish to find out more information on how to attend our next summit.