Seeing The Refugee Nation represented at The Olympic Games this year was a feat that we should acknowledge. To many refugees including myself, such events fill us with hope that the world sees refugees as more than a statistic.
As a proud One Young World Ambassador, I was equally pleased to see The Refugee Nation represented at the One Young World 2016 Summit in Ottawa, Canada.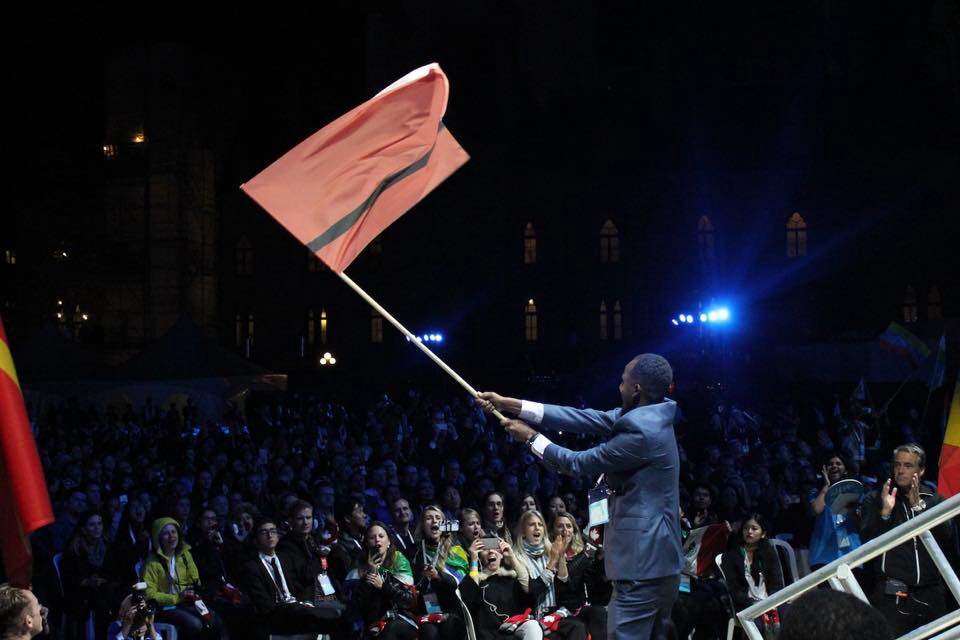 It was my honour to be the flag bearer for The Refugee Nation at the Opening Ceremony on the banks of Parliament Hill, at the centre of Canada's democracy. The Summit was attended by world leaders including Canadian Prime Minister Justin Trudeau, former United Nations Secretary General Kofi Annan, former President of Ireland, Mary Robinson, Nobel Peace Prize Laureate Muhammad Yunus and activists Emma Watson and Sir Bob Geldof.
Waving the Refugee Nation flag for the first time on an international stage came with a heavy weight on my shoulders. Although I have been advocating for the plight of refugees and ending the migration crisis for the last seven years, it has become harder to identify concrete solutions to even make a reduction in the numbers of refugees around the world.
In the last seven years alone, the number of refugees has doubled – in most cases as a direct result of a failure by politicians and global political institutions to respond to the causes that underpin this crisis.
My hope is that nations, businesses and our global society will begin to recognise refugees in the same way as One Young World and the Olympics. More people need to see the good that refugees can bring to society. Frankly, we need to be seen as normal people that have fallen into difficult circumstances. No one chooses or wishes to be a refugee.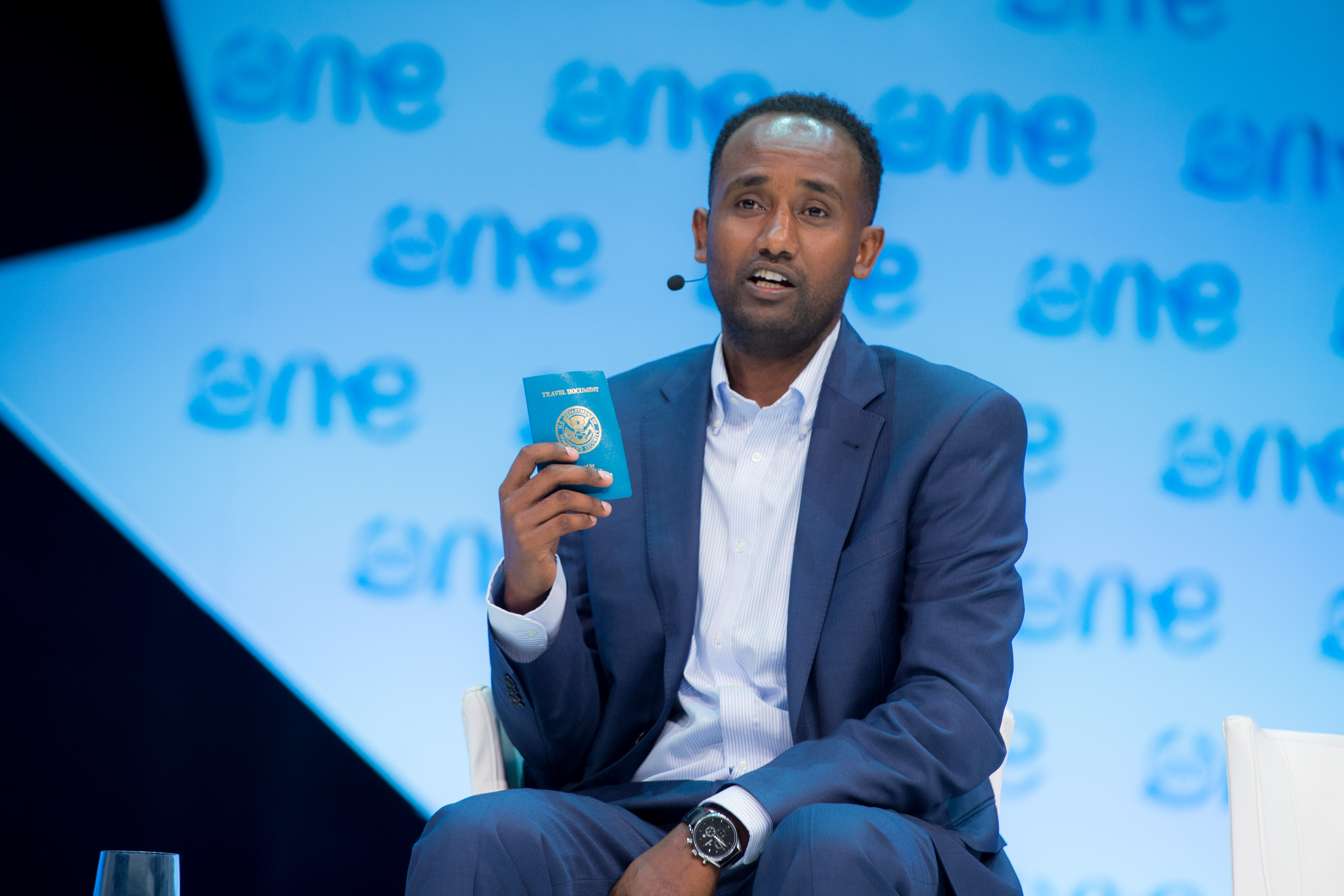 Meron holding his US travel document.
Refugees are entrepreneurs, scientists and doctors. The richness of our diversity, culture, food, tradition, education and experiences can be complementary to our new homes. We have greater value to add than being political scapegoats.
The renowned scientist (and less well-known refugee), Albert Einstein once said, "a bundle of belongings isn't the only thing a refugee brings to his new country." If given the opportunity, refugees can be part of the solution in making our world a better place. 
Meron Semedar is a One Young World Ambassador from Eritrea, who is passionate about addressing the current human rights situation in his home country and the rest of the world. He is also the Founder of Lead Eritrea (Where Eritrean Youth Start Leading) and Refugee Student Association. 
Image