Accessing the Academy content on desktop:
Access the Academy by following your unique access link. This can be found in the email you should have received with the subject line 'There's an app for One Young World Summit Munich 2021! '. Note: If you have not received this email and are a registered delegate, email

[email protected]

. 
 
Within the email there is a button that reads "Verify Account". Click this button. 
(Alternatively click here)
 
Select "Open Web browser"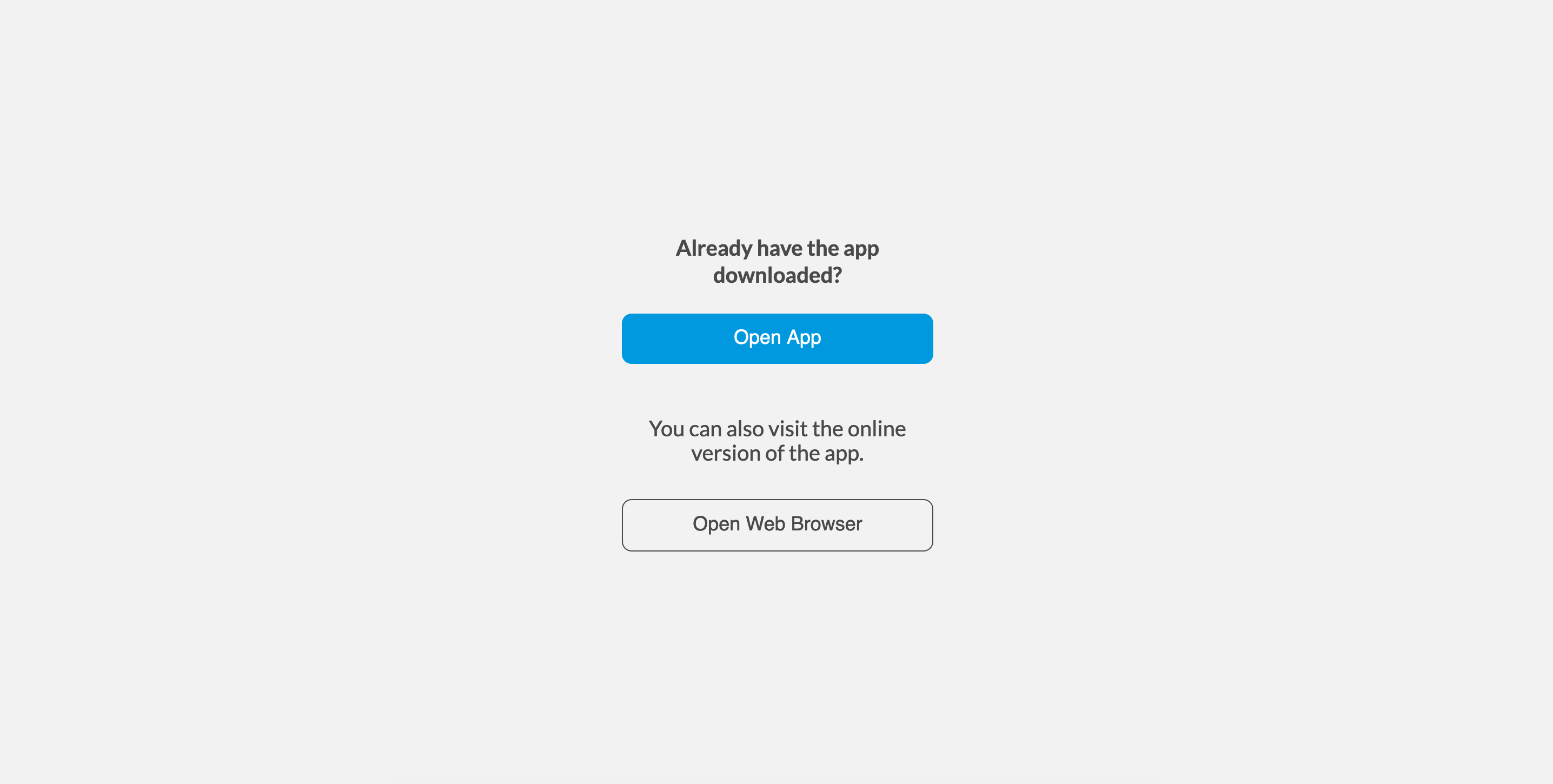 Enter your verification code, which has been sent out to your email address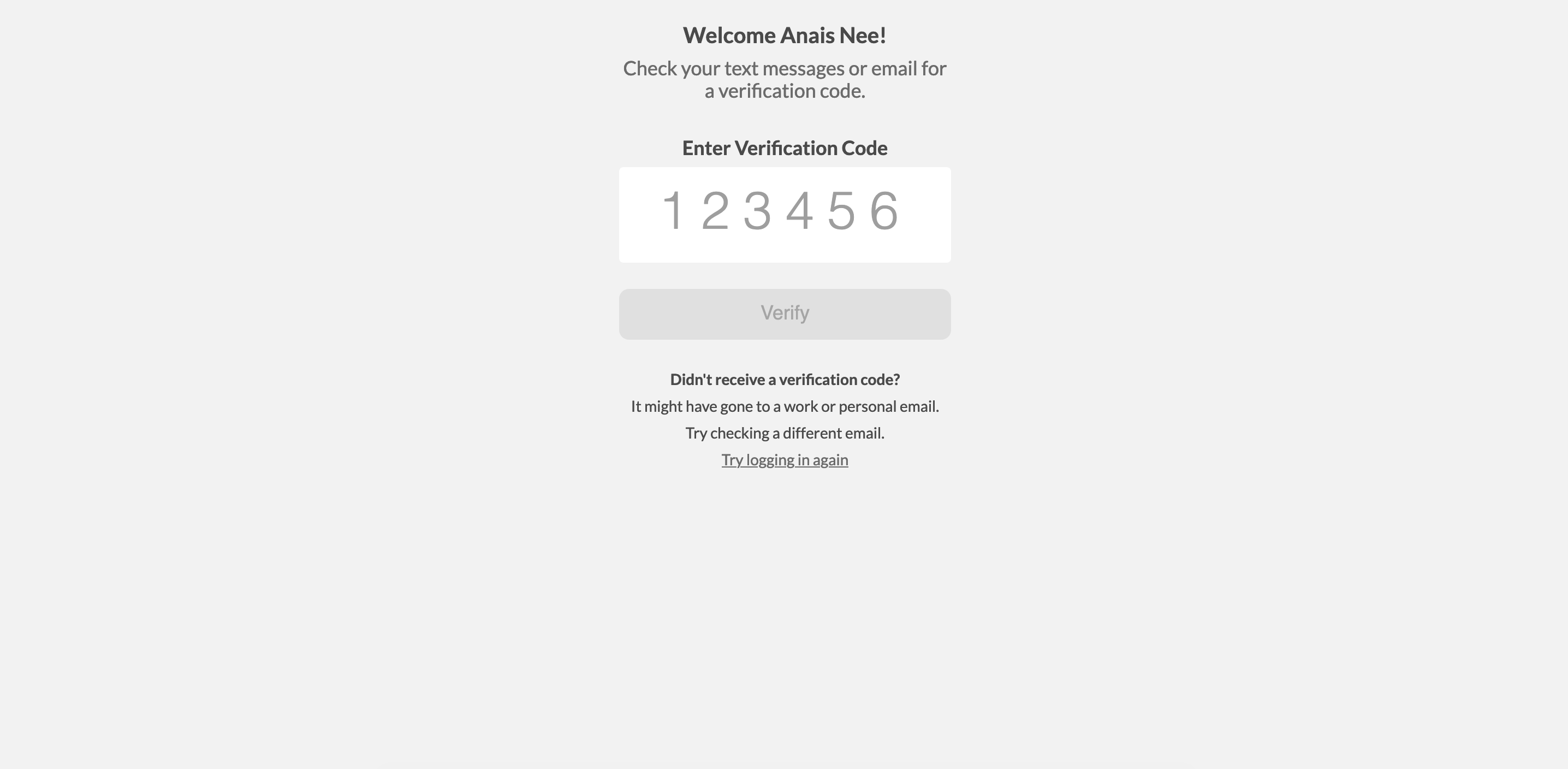 Enter the password to access the Summit 2021 app. it is: h4hsc9 Enter your login details based on the details you used to register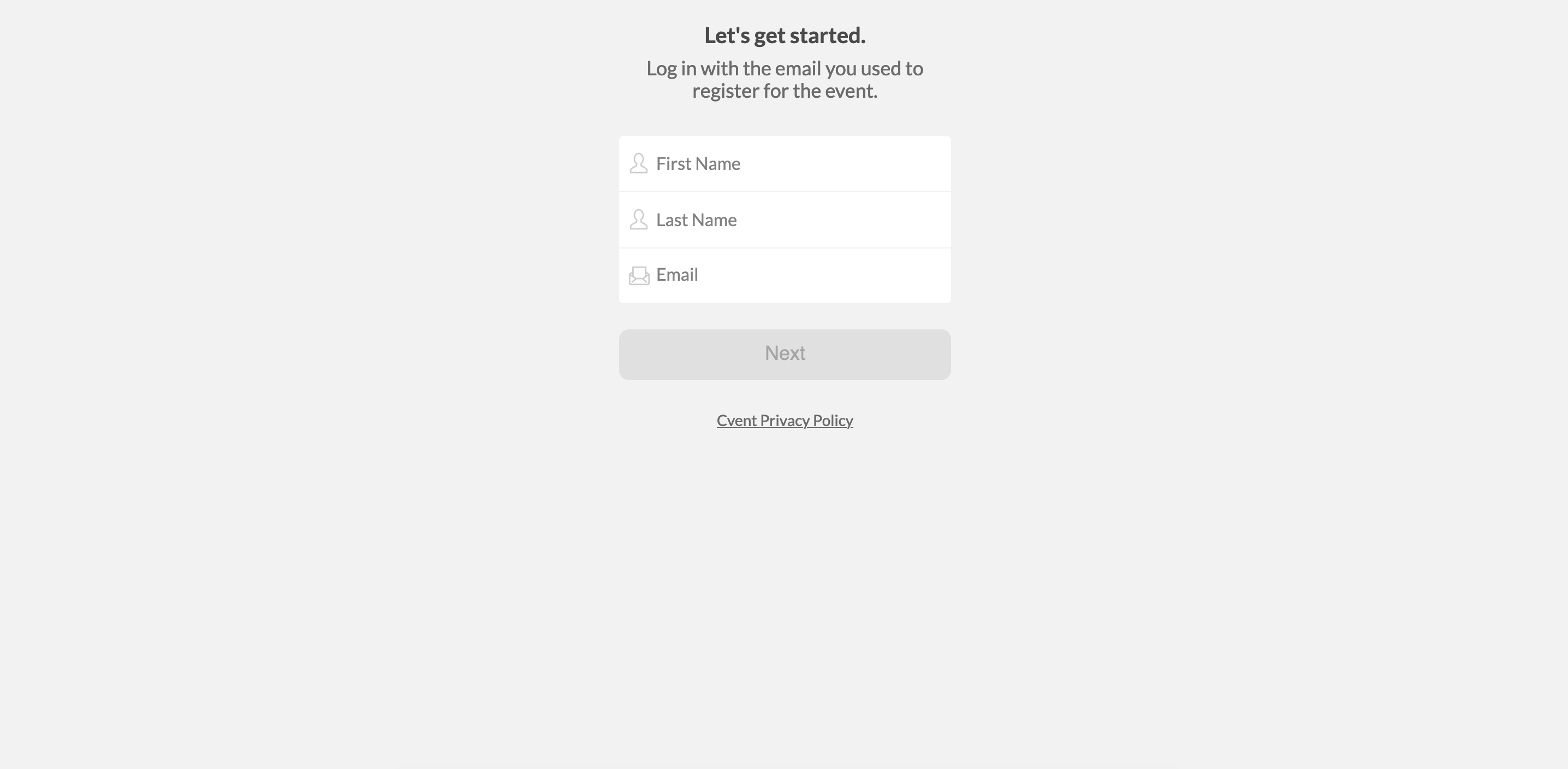 Now you should be in the app! 
Find a lecture via schedule
From the home page, click 'All Sessions'. This will allow you to browse all available lectures.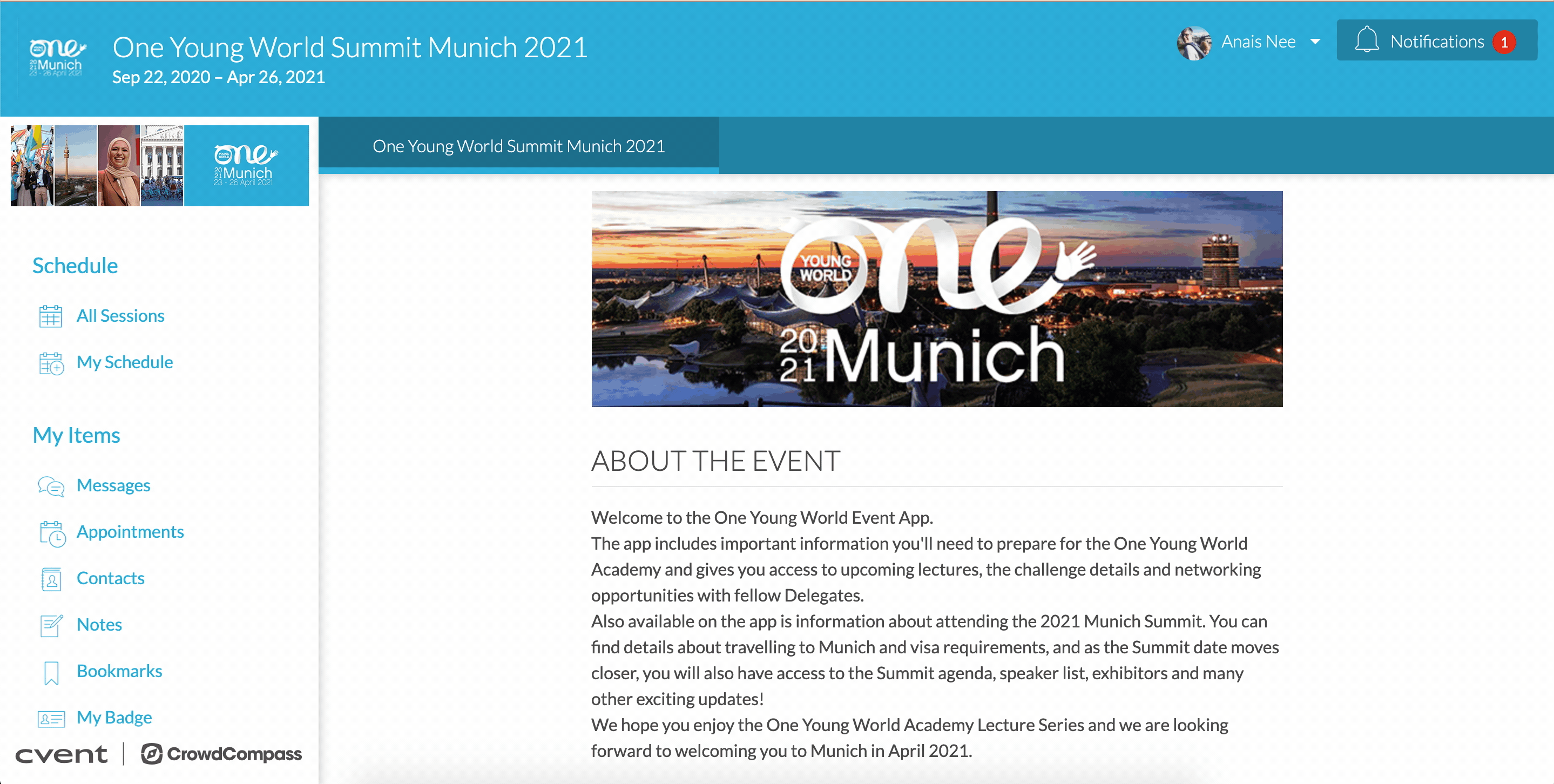 Find a lecture via the academy menu item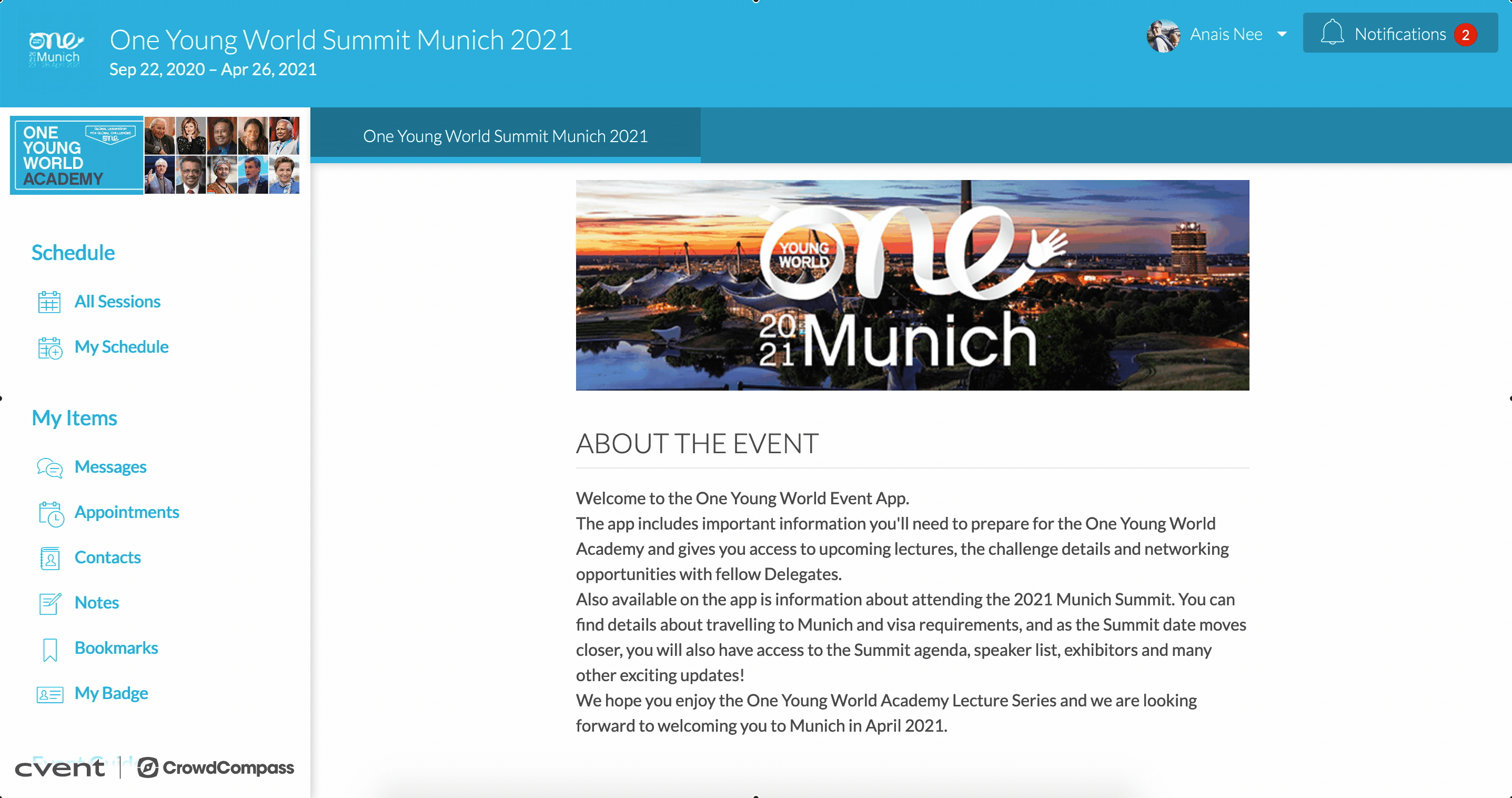 How to schedule a lecture 
Using either of the two methods above, search for a lecture, and click on the 'plus' sign on any lecture to add it to your schedule. That's it!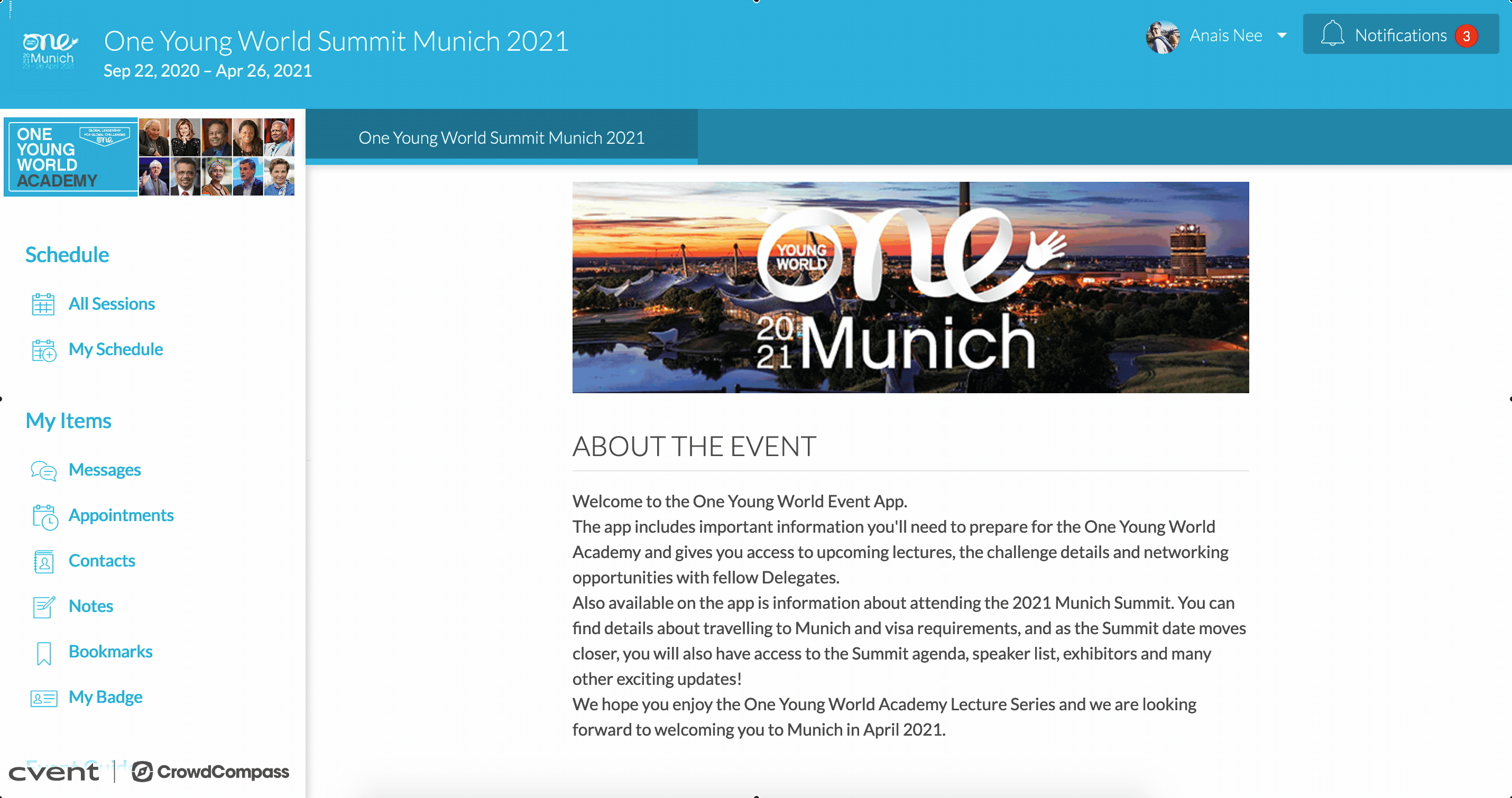 How to view your schedule
 
You can view your schedule by clicking 'schedule' on the bottom toolbar of the mobile app or at the top right of the desktop version. If you scroll along the top, each of the dates you have scheduled lectures for will appear. 
 

 
How to watch a lecture
On the day of the lecture, you will be able to visit the lecture page and watch it live by viewing your calendar, clicking on a lecture. The video will be available on the Lecture page

 

Lectures can also be accessed later by clicking on the 'View Lecture' link. 
How to submit a question
Everyone who attends OYW Academy has the opportunity to submit a question for the lecturer. 
Go to the app home page and click on 'OYW Academy'
From the drop down menu options, click on 'The Lectures'
Now click 'Submit a Question'
Once you submit your question, it will be in review.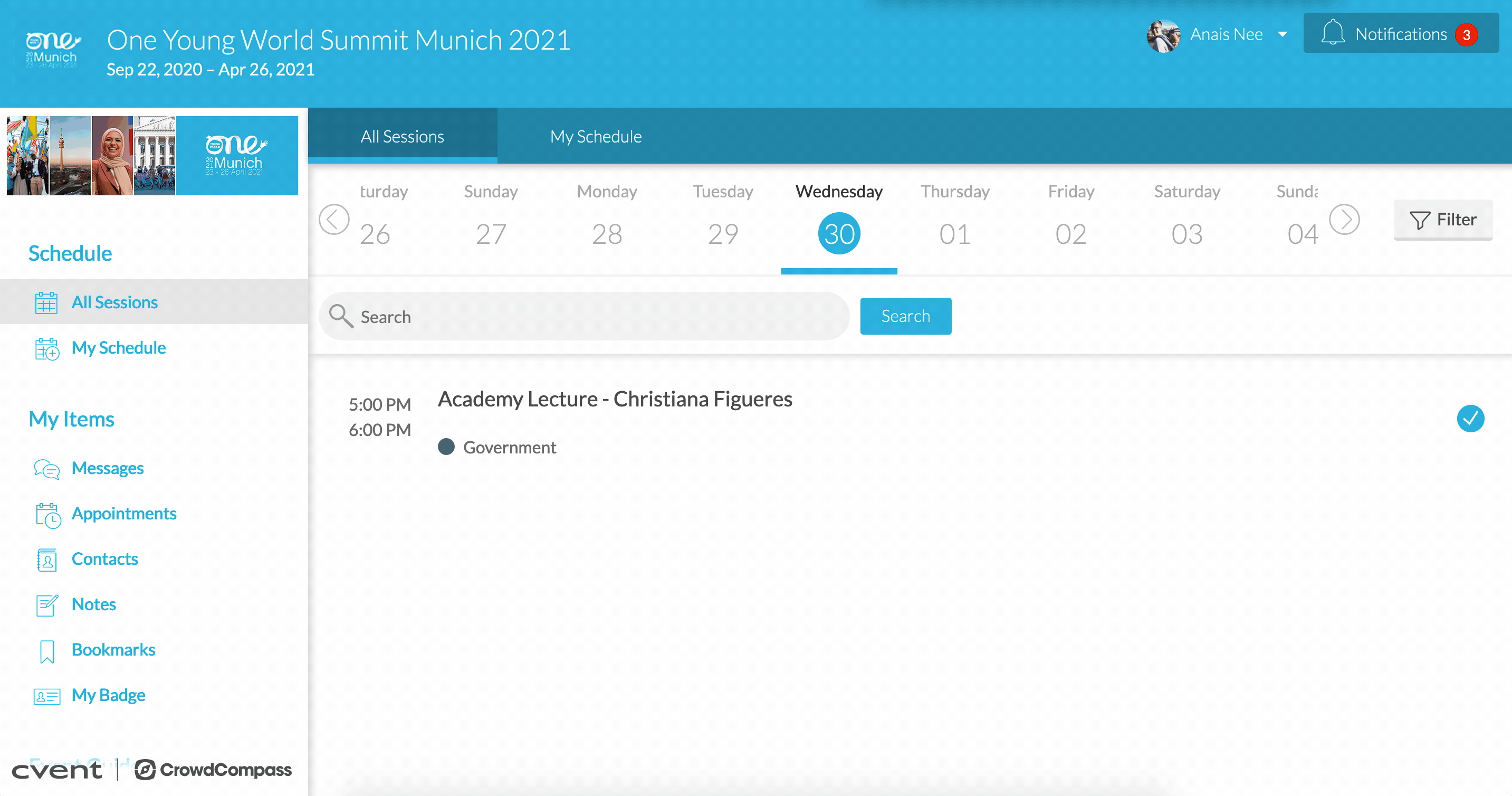 How to complete coursework
In order to complete coursework, go to 'How does it work' and select 'Tracking and Progress'
You will find a list of lectures sorted by the three Academy streams: Business, Government and NGOs and Supranational Organisations
Click on the lecture you wish to submit coursework for  
Once you have selected your lecture (eg Arianna Huffington for Business) fill in your name and email address and click Start
Here in stage 2 you will find materials such as articles or videos you should watch or read prior to the lecture. This material will help you better understand the lecture and coursework. Once you have read the material select read and click Next Page.
This will lead you to stage 3, the page where you can access the recorded lecture. Please confirm you have watched the lecture by ticking the box. 
To complete stage 4 please fill in a brief quiz on the materials you read in stage 2. 
The final and 5th stage is here. Please select the question you wish to answer from the drop down menu. Select the format you wish to answer the coursework in. This can be a 500 word essay, in the form of a PDF or via a video. If you wish to submit your coursework as a video, please upload your video to youtube as a private or public video and paste the link in the indicated box. 
Once you have uploaded your coursework you can either save it as a draft, if you wish to make changes or click submit if its ready to go!
About Certificates
Go into the One Young World Summit 2021 app and click on the 'OYW Academy' icon in the top left corner. 
You will see a drop down menu. Click 'how does it work?'
In the next drop down menu, click 'Certificates'
Here, there is an explanation about how to gain a certificate. There are two types of certificates: A Certificate of completion and a certificate of participation. To gain a certificate of completion, you must watch all lectures and submit three pieces of coursework. One Young World recommends submitting one piece of coursework at minimum for each of the three streams.  Delegates who submit only or two pieces of coursework will gain a certificate of participation. Delegates who do not submit any coursework will not receive a certificate. 
Visit the PDF in the drop down menu for more information on the coursework guide.