Discrimination can make young people feel patronised, neglected, and even marginalised in their countries, communities, and workplaces. This makes One Young World's Community of young leaders a vital resource, whereby Ambassadors are supported and help each other to succeed.
Attending a One Young World Summit, or being selected for one of its highly competitive programmes, is the starting point for an Ambassador's journey. Once they join the Community of over 12,000 young leaders, they are supported by the tireless work of the One Young World team and a dedicated group of volunteers around the world, to promote and accelerate their work.
One Young World's network of young leaders is invited to events and gatherings to form partnerships and share knowledge in pursuit of social impact. One Young World also curates unique opportunities for them to develop their skills and expertise with other organisations. The Community places young leaders at the forefront of sustainability discussions on prestigious platforms, giving them the chance to promote their own work.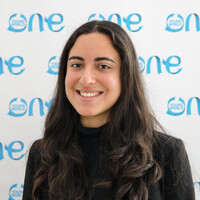 "The One Young World Community Team works throughout the year to ensure Ambassadors have the support they need to lead effectively. We provide them with access to funding, exclusive programmes, mentorship, knowledge-enhancing forums, media exposure, impact measurement, and high-level speaking engagements."
23
K+
people connected at 180 Community events since 2019
246
young leaders given platforms to promote their work and expertise
185
unique development opportunities curated for Ambassadors
33
Managing & Coordinating Ambassadors link the Community of 12,000 Ambassadors