From a large pool of talented applicants, the Future Leaders Network have selected 6 delegates to represent the UK at the G7 and G20 Youth Summits, in France and Japan respectively. These young leaders include two One Young World Ambassadors, James da Costa and Abdulkadir Elmi - James will act as Head Delegate leading the UK's Y20 representation. James is the co-founder of the Mandala Group, which specialises in building accessible mobile applications in disconnected areas of India and Kenya. Abdulkadir is a fifth year UCL Medical student who co-founded Beba, a digital maternal and child healthcare delivery platform.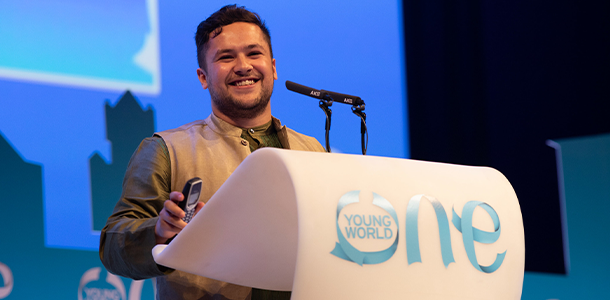 James Da Costa, Mandala Group
In their role as global representatives of the UK's young population, the delegates have reached out to their peers across the country in order to help design policy proposals which accurately reflect the concerns of young people. One Young World is actively supporting this approach's national scope, which avoids the pitfalls of a 'London-centric' proposal that fails to accommodate the full breadth of young people's interests.
The survey allows young people from every corner of the UK to voice their opinions on the environment, economy, society and technology, and potential avenues for solutions to global challenges. One Young World wholeheartedly endorses the chosen delegates using their platform to represent UK's young generation on the global stage. The policy proposals' success will be that they will reflect the diverse interests of this entire demographic.
One Young World encourages its UK-based community to make their voices heard. If you would like to be represented at the Y7 and Y20 Summits, please complete the delegates' survey here.