Four Nobel Peace Laureates will attend the One Young World Summit 2017 as it convenes in Colombia in October with the over-arching theme of Peace & Reconciliation.
The former United Nations Secretary-General and One Young World Counsellor Kofi Annan continues his long association with the global young leaders forum and will be one of the speakers at the Summit's opening ceremony in the Colombian capital of Bogotá on Wednesday 4 October.
Mr Annan will also participate in the Summit's key Plenary Session on Peace & Reconciliation, which will feature a contribution from Extremely Together, the organisation set up by One Young World and the Kofi Annan Foundation to support young people in countering violent extremism.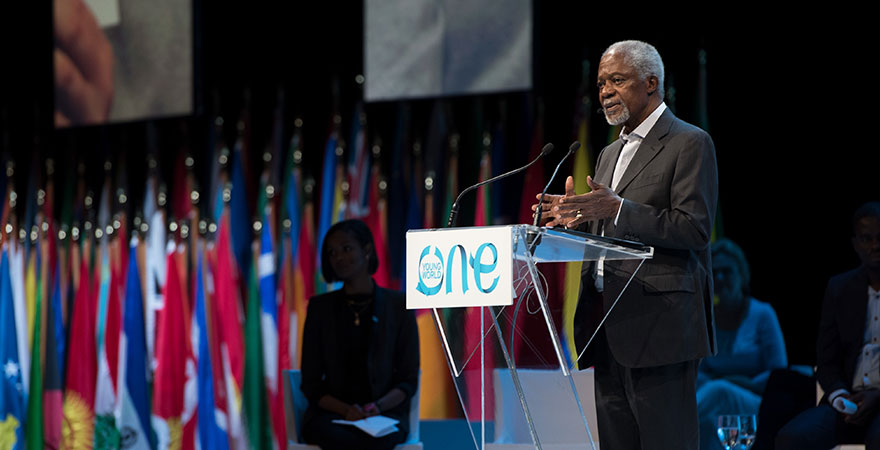 The other Nobel Peace Laureates who will appear at the Summit are the Colombian President Juan Manuel Santos, the returning One Young World Counsellor Professor Muhammad Yunus, founder of Grameen Bank, and Tawakkol Karman, the co-founder of Women Journalists Without Chains.
President Santos, who negotiated the historic peace treaty between the Government and the rebel group Farc that brought to an end Colombia's long civil war, will give the four-day Summit's opening address in Bogotá's Simón Bolívar Plaza.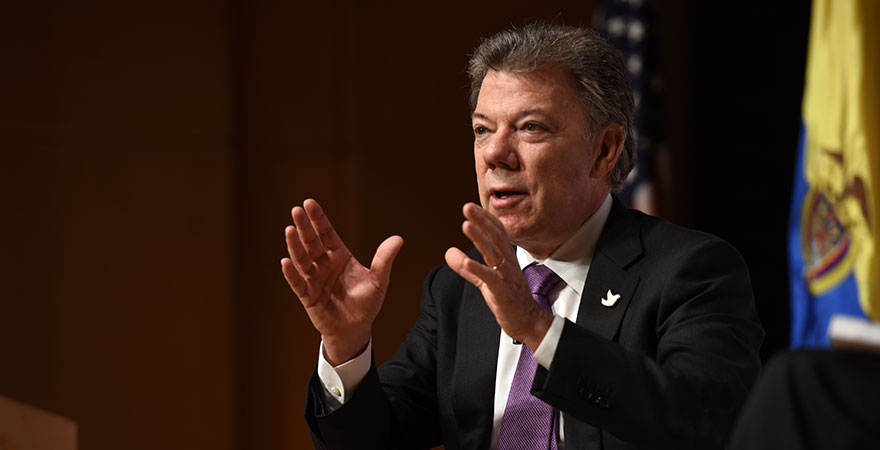 Professor Muhammad Yunus, who believes that social business, micro-lending and the empowerment of women are the keys to eradicating poverty will also address the opening ceremony and take part in a Plenary Session on Poverty Alleviation & Economic Development which will ask the question: "How Can We Innovate Our Way Out of Poverty?"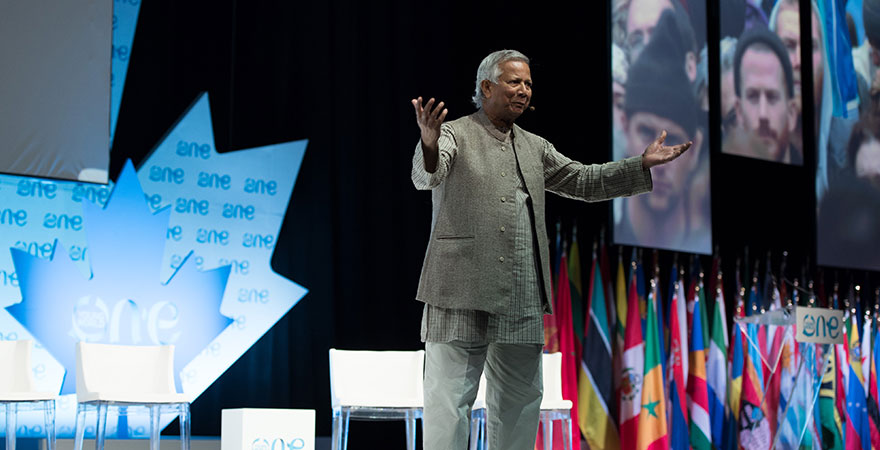 Ms Karman, who is from Yemen, was awarded the Nobel Peace Prize in 2011, the year of the Arab spring, for her work in the non-violent struggle for women's rights and rights of expression. She will address One Young World delegates on the role that the media can play in promoting truth and fighting corruption.