The supermodel and equality campaigner Naomi Campbell has been confirmed as a keynote speaker at this year's One Young World Summit, taking place in The Hague, Netherlands, on 17-20 October.
She will address delegates at the Summit's closing ceremony in the 114-year-old Circustheater, where she will talk about the value of diversity in her native United Kingdom.
Ms Campbell has been a critic of race discrimination in the fashion industry. She singled out British Vogue for its lack of diversity after it published a photograph last year of its 55-strong - and entirely white - editorial team under its previous editor. Copying the image to Instagram, the supermodel endorsed the magazine's new editor, her friend Edward Enninful (who is a gay man of Ghanaian-British heritage), by commenting: "Looking forward to an inclusive and diverse staff now that @edward_enninful is the editor."
In an interview with Elle last year she noted that the fashion world was using black culture "as inspiration" and she challenged it not to treat models of colour as a passing fad. "We don't want to be a trend - it's the skin we're born with and will spend the rest of our lives with until we leave [the Earth]," she said.
She urged fashion magazines to be more aware of the wishes of their consumers. "Think differently and think what readers want - that's the only way to keep their interest. People want to see multi-cultural women of all colours, shapes and sizes.
Ms Campbell acknowledged that change was happening after the launch last November of the 2018 Pirelli Calendar, which was styled by Mr Enninful and featured an all-black cast. She said the calendar shoot and Enninful's first edition of British Vogue, featuring Adwoa Aboah as cover star, marked a high point of diversity in her 31 years in fashion. "It's an amazing time. It's a new time," she told the i paper, while reiterating the warning: "It's not a trend."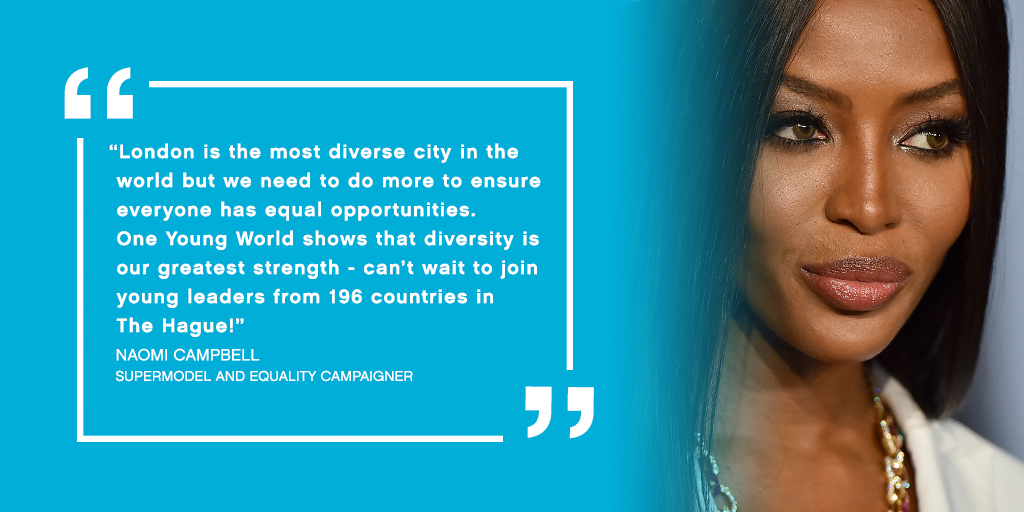 Naomi Campbell began modelling at the age of 15 and had her first cover shoot, for British Elle, when she was 16. She was a victim of racism early in her career. "When I started out, I wasn't being booked for certain shows because of the colour of my skin," she wrote in a book preview published by The Guardian. "I didn't let it rattle me. From attending auditions and performing at an early age, I understood what it meant to be black. You had to put in the extra effort. You had to be twice as good."
According to the UK's census of 2011, 12.8 per cent of the country's total population - and 55 per cent of the population of London - are from ethnic backgrounds other than 'White British'. Only 8 per cent of UK members of parliament (MPs) and 6 per cent of members of the upper House of Lords are from minority ethnic backgrounds. The Office of National Statistics in the UK reported last month that 12 per cent of the country's public servants are from minority ethnic backgrounds.
The AFAS Circustheater, which opened in 1904 as a circus, is now known in the Netherlands as "Broadway by the sea", due to it hosting international touring musicals such as Beauty and the Beast, Miss Saigon, The Phantom of the Opera and the Lion King.