About ChangeNOW
ChangeNOW is the world's largest gathering of innovations for the planet.
 Discover more than 1,000 solutions, 500 inspiring speakers, and have the opportunity to interact with thousands of changemakers coming from all around the world. The summit will feature top solutions and innovators addressing our most urgent global issues in vibrant and inspiring sessions. 
For 2021, One Young World has partnered with ChangeNOW to nominate exceptional speakers and has curated a bespoke 'Achieving Impact' session to highlight the ground-breaking social impact of the One Young World Community.
This latest edition of ChangeNOW will take place in a new online format.
Join One Young World's Delegation
Attendees are able to attend for free via the discovery pass via the link below. Alternatively, if you are interested in a business or investor pass, the One Young World team is organising a delegation of One Young World Ambassadors to participate in the Summit at a discounted rate. If you would like to redeem the discount code, please contact [email protected].
Women For Change
In March 2021, ChangeNOW launched the Women for Change Initiative, with the support of Cartier Women's Initiative, UN Women, One Young World, Women's Forum, Women in Africa, ELLE, highlighting a selection of 15 exceptional women who will shape the next decade, including One Young World Ambassador Pornthida Wongphatharakul.
On May 27, ChangeNOW will be hosting a conference dedicated to Women for Change on their Summit platform. Speakers during this session include Amanda Nguyen, Abhinav Khanal and Naz Kawan.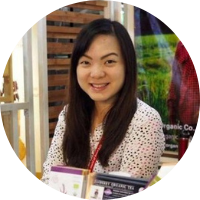 Pornthida Wongphatharakul
CMO/CO-Founder, Siam Organic Co., Ltd
Pornthida is a Co-Founder of Siam Organic, a social enterprise that aims to support small-scale Thai farmers by bringing their innovative, healthy, and delicious products to their global consumers.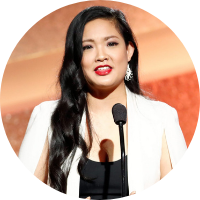 Amanda Nguyen
CEO and Founder, Rise
Amanda Nguyen, the CEO and Founder of Rise, has served as the driving force behind securing 21 federal and international laws that help protect the rights of 40 million sexual assault survivors across the country.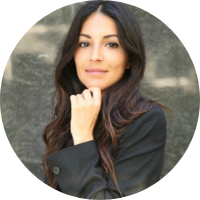 Naz Kawan
Co-Founder and Director, A Beautiful Mess (Makerspace)
A Beautiful Mess is a sustainable textile factory in the Netherlands. The mission of A Beautiful Mess is to assist refugees in realizing social and economic independence while creating sustainable products.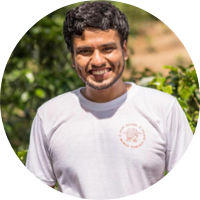 Abhinav Khanal
Co-Founder & Executive Director, Bean Voyage
Abhinav is the Co-Founder & Executive Director at Bean Voyage, a non-profit social enterprise that provides training and market access to smallholder women coffee producers in Costa Rica.
One Young World 'Achieving Impact' Session
One Young World is excited to host the 'Achieving Impact' session at the Summit on Saturday 29th May from 12:30-13:30 (CEST). The session will introduce the recently launched 2020 Impact Report, placing a spotlight on the groundbreaking social impact of the One Young World Community. Additionally, a panel of 5 outstanding young leaders will share their experiences and expertise driving social impact in their respective sectors and environments, and answer questions from the live audience.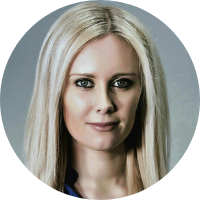 Caritta Seppä
Co-Founder and COO, Tespack
Caritta is the co-founder and COO at Tespack, a company focusing on bringing mobile energy solutions to the most rural regions by working with some of the leading NGOs.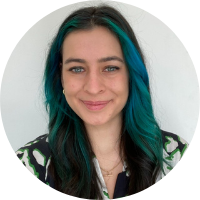 Eleanor Eisenstadt
Disease Level Partner at Roche
Eleanor, and fellow OYW Ambassador Katrina, launched and continue to lead Roche Pharma UK's first disability inclusion initiative, Workability, at the core of the company joining The Valuable 500 campaign.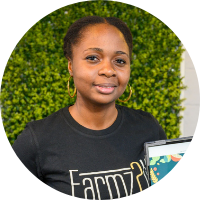 Aisha Raheem-Bolarinwa
Founder at Farmz2U
Aisha founded Farmz2U, an organisation that works to increase agricultural productivity and income for smallholder farmers by providing tailored agricultural expertise and access to the market.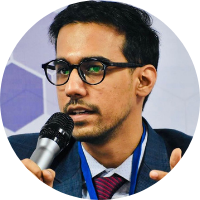 Pratik Gauri
India President, 5th Element Group
Pratik is the India President for 5th Element Group, creating 'Omniwin' partnerships between Fortune 500 companies, high network people with money to invest, social entrepreneurs who require capital, and government institutions, to launch and grow social impact initiatives.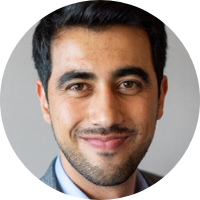 Farhad Wajdi
Founder, Ebtakar Inspiring Entrepreneurs of Afghanistan Organisation
Farhad is the Founder of the Ebtakar Inspiring Entrepreneurs of Afghanistan Organisation, an NGO that empowers unemployed youth and underprivileged women to pursue social enterprises and addressed the Covid-19 pandemic by mobilising a fleet of solar-powered sanitation carts.
Entrepreneur Spirit
A ChangeNOW branded session where entrepreneurs share their inspiring personal stories.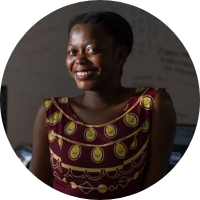 Mary Helda Akongo
Fundi Girls Lead, Fundi Bots
Mary Helda is the Fundi Girls Lead at Fundi Bots, an organization that is accelerating science learning in Africa. Formerly, Mary worked with Zimba Women; a Ugandan organization that finds innovative technological solutions to create sustainable futures for African women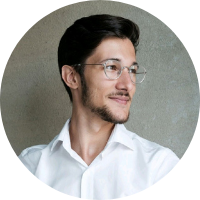 Théo Scubla
Co-founder & CEO, Wintegreat & WERO 
Théo is the leader of two impact businesses: Wintegreat and WERO, two solutions that enable refugees to revive their professional projects and accompany companies in the recruitment of talented people with exceptional backgrounds.
The Renewed And Expanded Universal Declaration of Human Rights
Looking at cross-cutting/horizontal human rights concerns and the COVID-19 pandemic and its effects on human rights. Speakers will underline the need for strengthened multilateralism and international solidarity to overcome the pandemic and its devastating effects on societies as a whole and the lives of individual rights holders.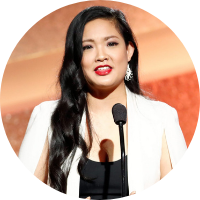 Amanda Nguyen
CEO and Founder, Rise
Amanda Nguyen, the CEO and Founder of Rise, has served as the driving force behind securing 21 federal and international laws that help protect the rights of 40 million sexual assault survivors across the country.
Physical Disabilities
Discussion on technologies that can improve the lives of people with physical disabilities. Including the inspiring talk with an athlete participating in the next Paralympic Games in Tokyo. This session will be moderated by Martina Buchal.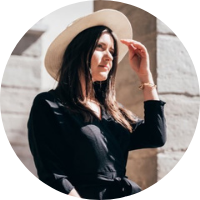 Martina Buchal
Coach and International Speaker
Martina Buchal is an internationally renowned award-winning speaker, coach, and consultant working with world leaders (and leaders-to-be) to create a more sustainable future while achieving the triple bottom line of serving people, planet, and profit.