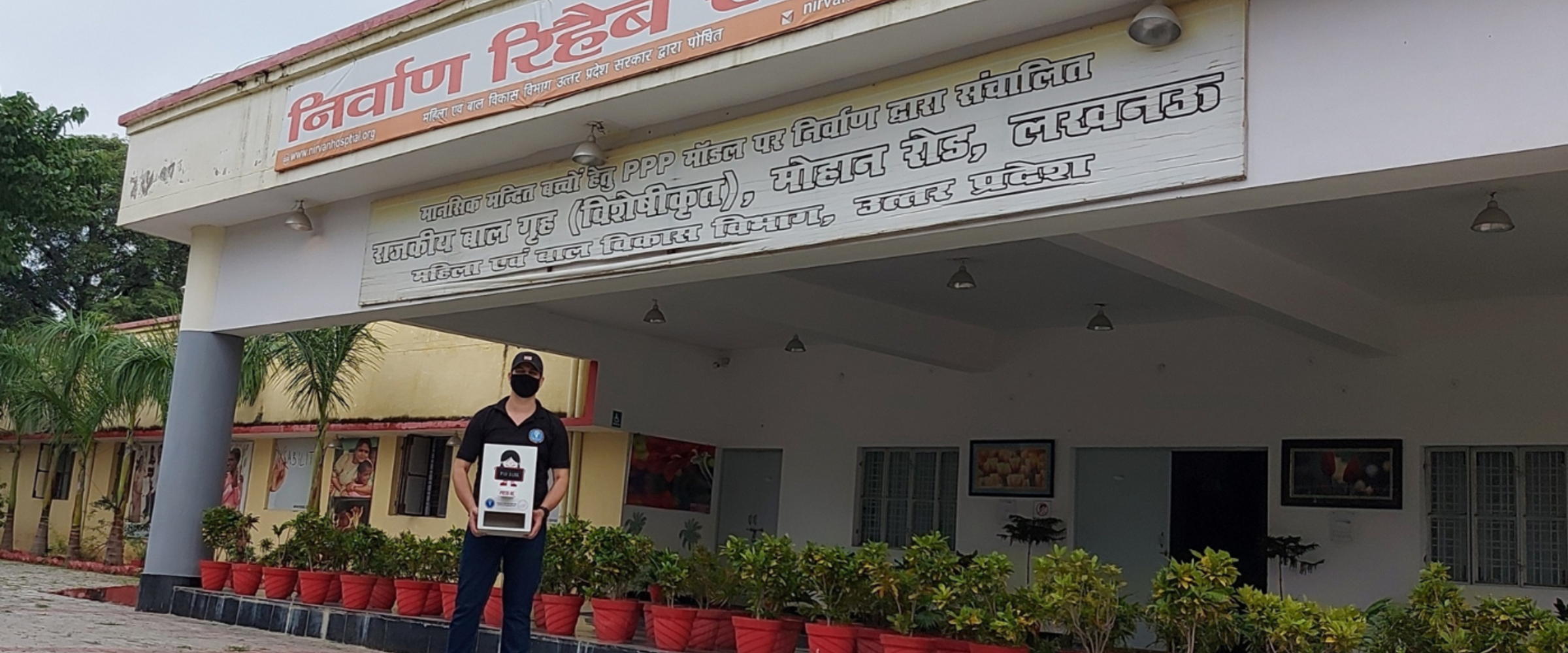 Ambassador-led Initiative
Aashraya founded the Intelligent Indian in 2019 as an umbrella initiative through which he has worked on several projects including climate justice and alleviating period poverty. In India, period poverty has led to 1 out of 5 girls dropping out of school after they begin menstruating. Aashraya founded Menstrual Hygiene Friendly Spaces (MHFS) to advocate for menstrual hygiene measures and the sexual and reproductive rights of underserved and tribal menstruators. MHFS' approach includes not only awareness raising, but innovation, advocacy, and in-kind support for young menstruators, particularly within the country's education system. 

Aashraya attended the One Young World Summit in Munich, 2021. Despite attending virtually, he was able to easily connect with Ambassadors throughout the world and is active within the Community in India. Since becoming an Ambassador, Aashraya has been selected as one of 50 Leading Lights for the Asia-Pacific region, moderated a panel on SDG 3 Good Health and Wellbeing during the 2022 One Young World Asia Caucus, and spoke in One Young World's Shine A Light panel series. Aashraya's profile as an impactful young leader has developed significantly as a result of his involvement in the Community. 

MHFS helps 58,000 school-going menstruators access free sustainable menstrual products every month, and has trained 5,000 women and girls in marginalised rural communities to make their own cloth pads, with most earning £50 a month. Aashraya invented India's most affordable and non-electric sanitary pad vending machine, known as a Pad Bank, each of which holds 25 biodegradable pads and costs only £20. MHFS' most recent project is a chatbot that will serve as a one-stop platform for women and girls to ask questions about sexual and reproductive health. In total, MHFS has impacted over 60,000 menstruators with educational curriculum to help achieve bodily autonomy and SRH rights.
"The One Young World is an excellent network of young leaders. The community is very well connected and provides exceptional opportunities to its Ambassadors, to engage, work collaboratively around the globe and make a difference on a large-scale."