Written by Daniel Montes. He is a One Young World Ambassador and founder of Cine Colombia's Ruta 90 project.
The fantasy film Black Panther has been a sensation with cinema audiences around the world but nowhere can it have been received with more enthusiasm than in the isolated Colombian community of San Basilio de Palenque.
Founded in the late 16th Century by Benkos Biohó after he and fellow African slaves escaped from the Spanish imperial port of Cartagena, this rural township was the first place in Latin America to secure emancipation, when a 1713 decree from the King of Spain signalled the end of attempts to subdue the mountain refuge. The community remains proud of its African traditions to this day.
So when Cine Colombia's travelling film project, Ruta 90, rolled into San Basilio de Palenque this month to host a special screening of Black Panther - a story of a mythical and unconquered African civilisation called Wakanda - the excitement was palpable. An audience of 1,200 people gathered to watch, almost the entire local community.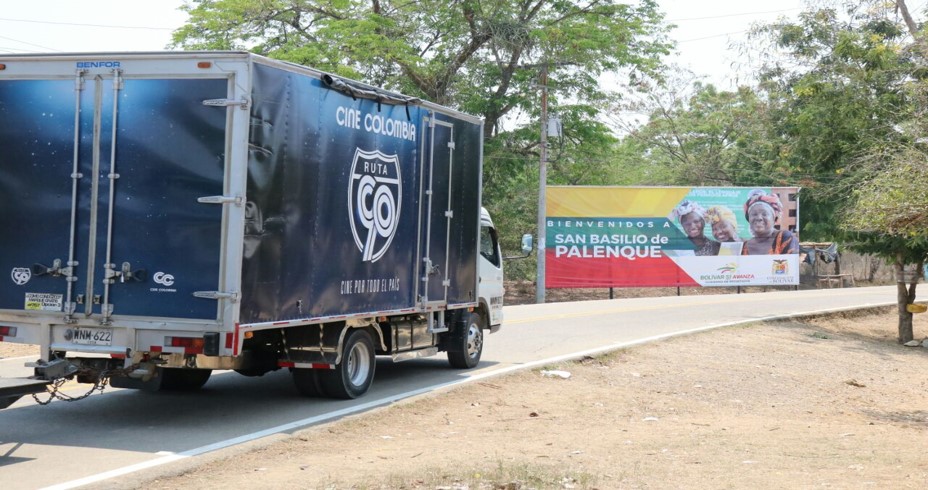 It was an extraordinary response and the people, young and old, really connected with the movie. They really know their African history, passed on by grandparents and elders in oral traditions that led to this unique cultural heritage being recognised by UNESCO in 2005.
Some of those in the Black Panther audience told me that every day was the same for them in San Basilio de Palenque and this experience was a break with their routine. Most of all, it was nice for the kids to see a film that referenced the Africa of their forefathers and their struggle for independence. Black Panther might be a fantasy but it echoes San Basiliode Palenque's own story.
I have never forgotten my own first childhood experience of cinema, when I was taken to see The Lion King. The film made a big impact on my young life, providing me with emotional information about friendship and family. It gave me lessons about ethics and doing things the right way and that was an influence for me in founding Ruta 90.
San Basilio de Palenque is a long way from the glamour of La Croisette and the red carpets at the Cannes Festival, but it provides a remarkable signal of the power of film as a force for social good.
This community has never had a movie house in its long history. In Colombia, just 5.3 per cent of our more than 1,000 municipalities have access to cinema. That's why I thought up the Ruta 90 project - to bring the joy and inspiration of the movies to these places.
So far we've reached 125 municipalities but we won't rest until we've accessed every one of the 1,120 that have no cinema of their own. It's a way of bringing hope and inclusivity to the whole of Colombia when we are still in the early stages of recovery from 53 years of civil war, which ended with a peace deal 18 months ago.
Ruta 90 (founded to celebrate the 90th anniversary of the Cine Colombia company) was born on 27 January 2018 with our first film screening, which took place in the symbolic setting of San Jose del Guaviare, known throughout Colombia as the scene of some of the worst fighting in the war. Within eight months, Ruta 90 had served audiences of 180,000 people at 300 screenings.
We bring a giant mobile screen to needy communities by taking a truck convoy through regions which for years were ravaged by fighting between soldiers, paramilitary groups and rebel guerrillas. But we have secured the support from all three branches of the Colombian armed forces so that we have been able to help people in even the still dangerous 'red' areas of the country.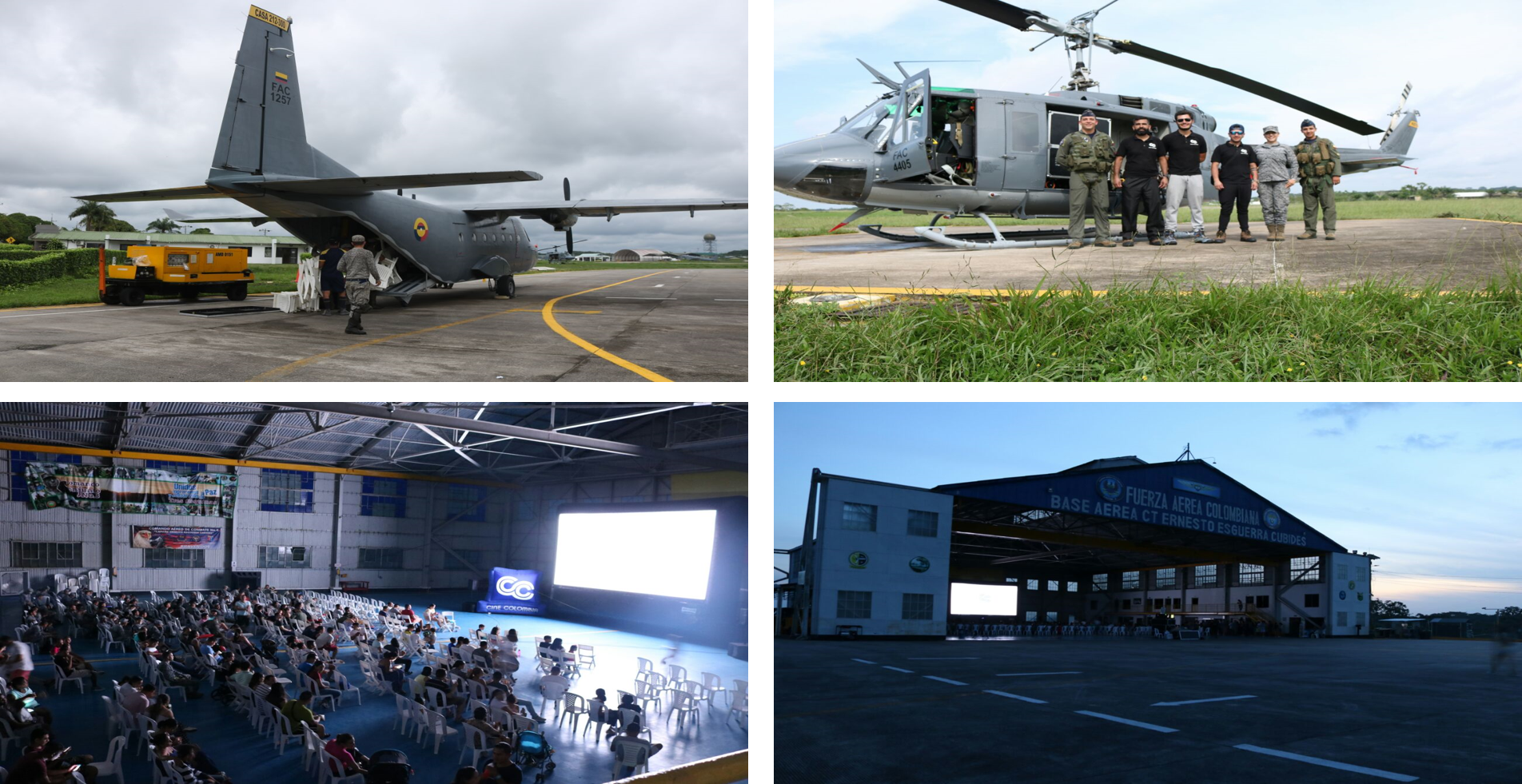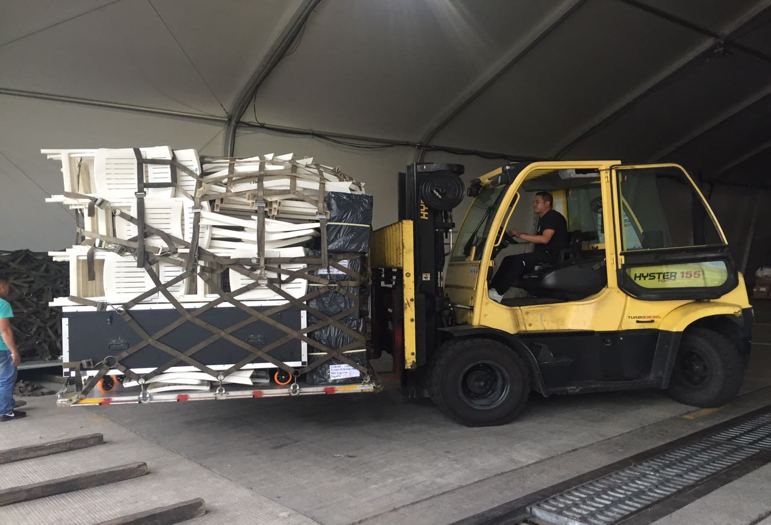 The Army has given Ruta 90's volunteers security on the ground, while the Navy has taken our giant screens along remote rivers, including the Amazon, and to communities along the Pacific Coast. Audiences gather on the river banks and shorelines to watch the films.
Lately we have had the help of a Colombian Air Force Hercules plane to fly Ruta 90 to jungle villages in the Amazonas and Putumayo states near the border with Ecuador, showing the Disney Pixar animation Coco, and the superhero movie Avengers Infinity War.
The message is that these poor and isolated communities will share in the bright future of the new Colombia, and that certainly includes the proud people of San Basilio de Palenque.
More photos: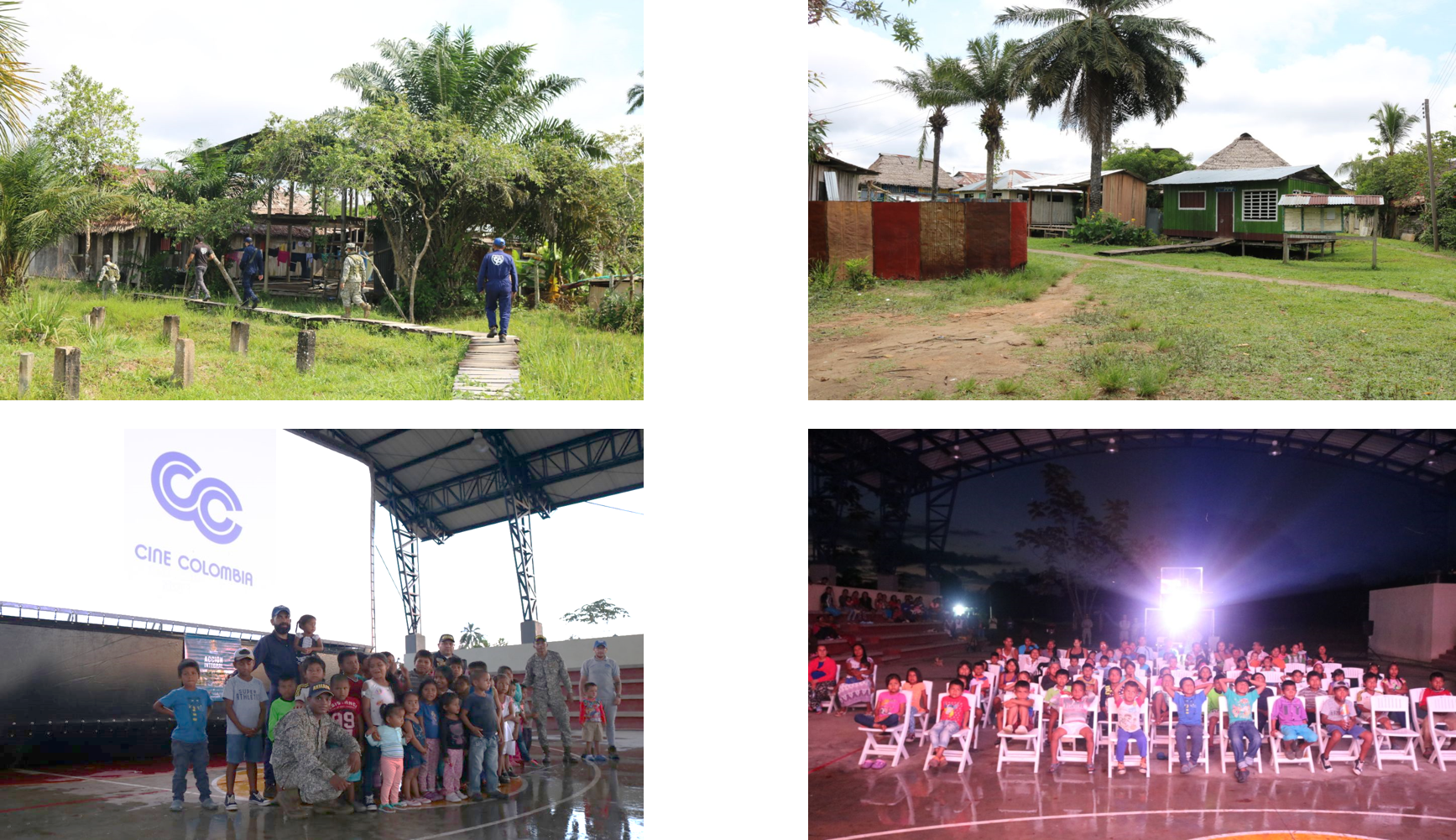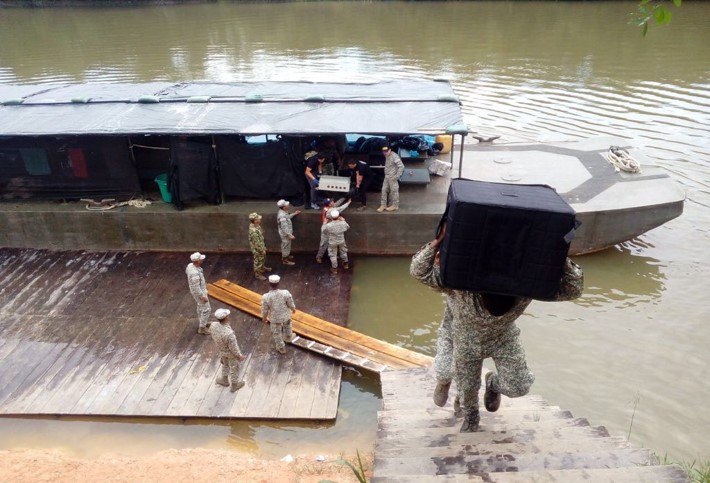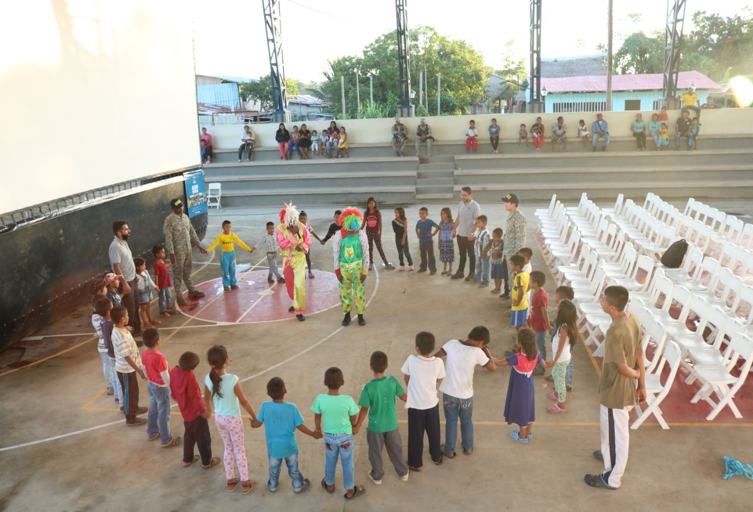 [node:field_blog_image:9]