This article was written by Laura Fatio, an organising committee member of the Brazil Caucus.
On 29 July, One Young World Brazilian Ambassadors hosted the first-ever Brazilian Caucus in the city of São Paulo. The event reunited over 70 young leaders from more than 25 social organizations and corporate entities. It was a great opportunity to raise awareness of the One Young World initiative among Brazilian young leaders, and, thus, expand the One Young World network, while networking across sectors and share experiences and learnings.
The event was led by South America Coordinating Ambassador, Fernando Rangel, who opened the event introducing One Young World to the audience.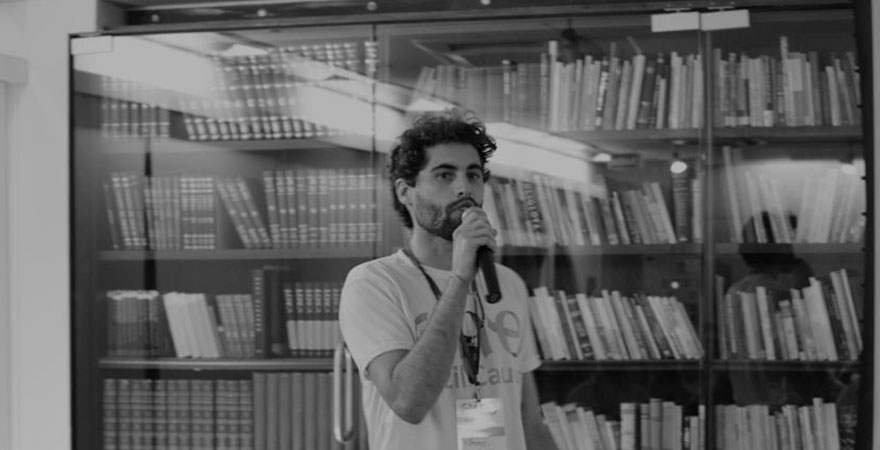 What made us all gather in this unique event, and what we realised being what we had all in common, was our passion, our life purpose. And this topic is exactly what Fabio Toretabrought up. Fabio is partner and co-founder of Dharma Academy and volunteer at Awaken Love, organisationsfocused on helping people find their greater power to transform themselves and the world in a better place.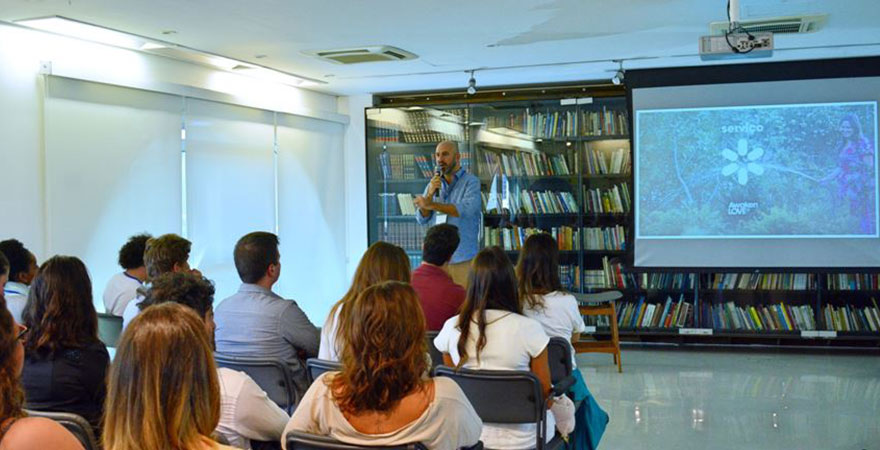 The first panel saw five representatives of 4 NGOs: André Cervi, co-founder of Atados and Abraço Cultural; Renan Bartalo, national resources director at Teto; Cindy Carbonari, Leader at Base Colaborativa; Debora Spitzcovsky, coordinator at Entrega por SP and Anderson Cardoso, volunteer at Entrega por SP.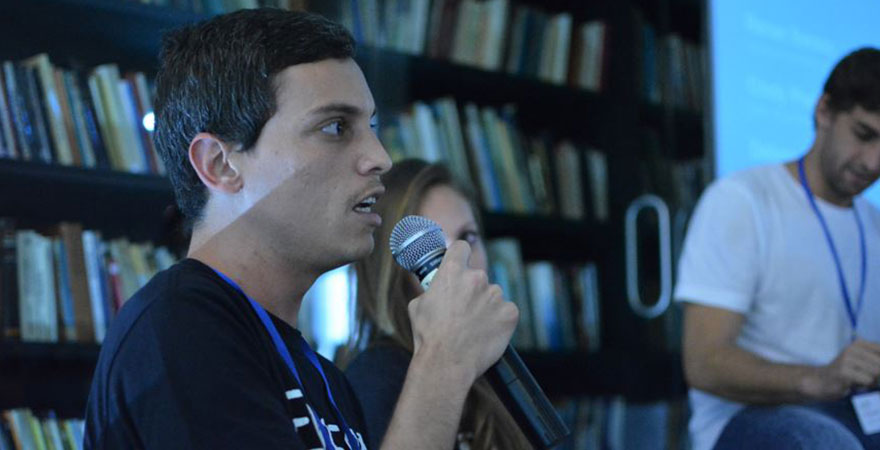 Anderson, in the picture above, was assisted by Entregapor SP and today he has joined the NGO. It is amazing to see people helping each other in similar situations, as they went through similar experiences.
During a break, Salsabil Matouk, member of ADUS, an organization helping refugees to integrate within the Brazilian society, delighted attendees with some traditional Syrian food. Her story touched us all: After having settled in Brazil for almost three years, she was forced to change her profession from being employed in the pharmaceutical sector to become a cook.;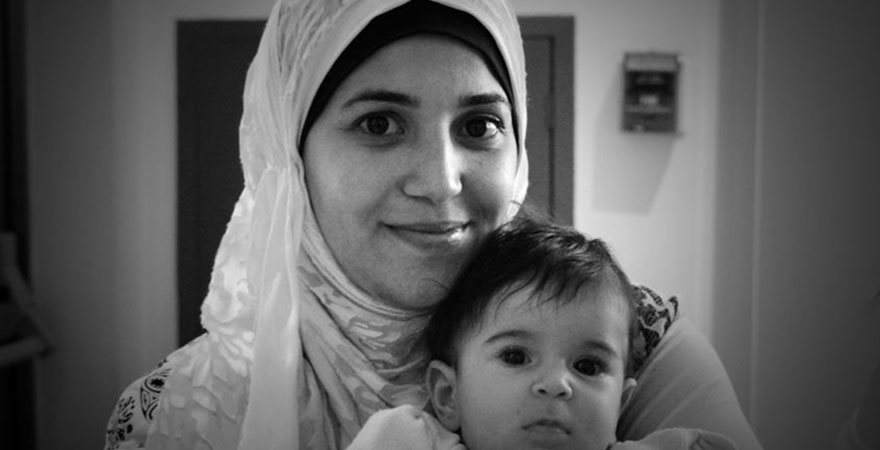 We also heard from Tony Marlon, founder of Escola de Notícias and Historiorama, who talked about communication in the suburban communities. He stressed the importance of communication and technology to bring about social change, especially in remote areas.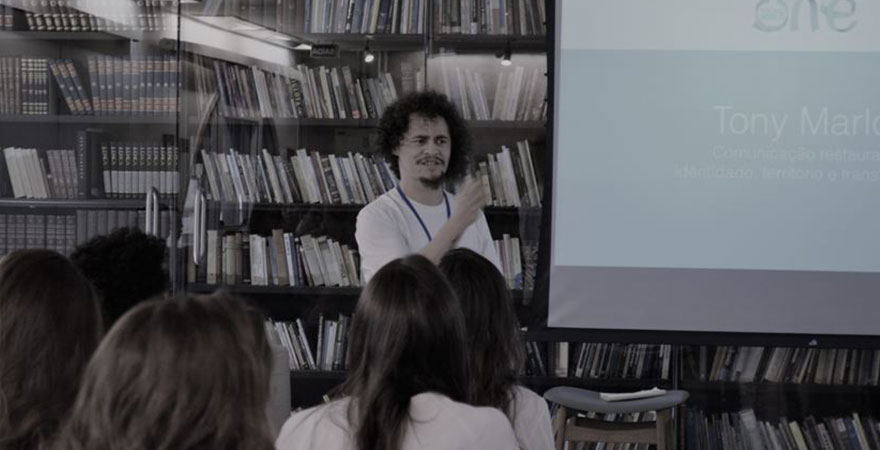 Social entrepreneurship was also a major topic of discussion. Film director, screenwriter and producer, Mara Mourão talked about her documentary "Who cares?", which narrates the lives of social entrepreneurs around the world, followed by an interesting discussion among multiple panelists.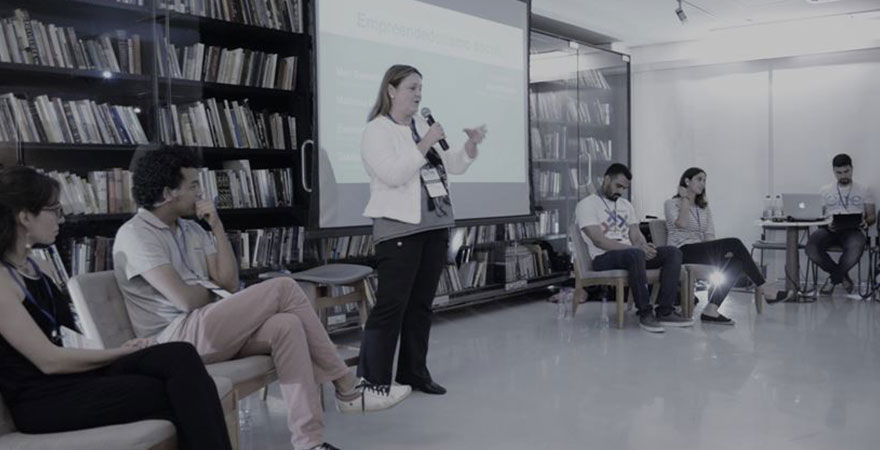 Finally, crowdfunding was also a hot topic at the Caucus, discussed by Nina Valentini, president of Arredondar; Luciano Frontelle, coordinator assistant at Adesaf; and Renata Alamy, co-creator of Crowdfunding Cine Mirante.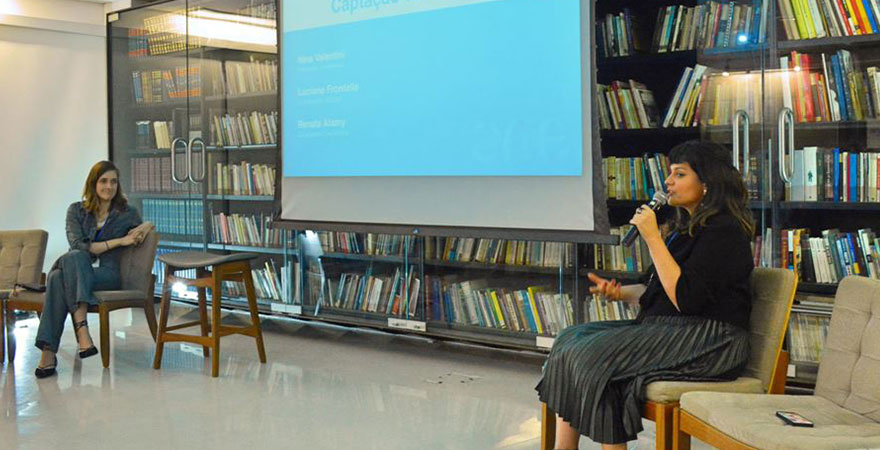 This panel inspired our audience to go to join the One Young World network and attend the upcoming Summit in Bogotá.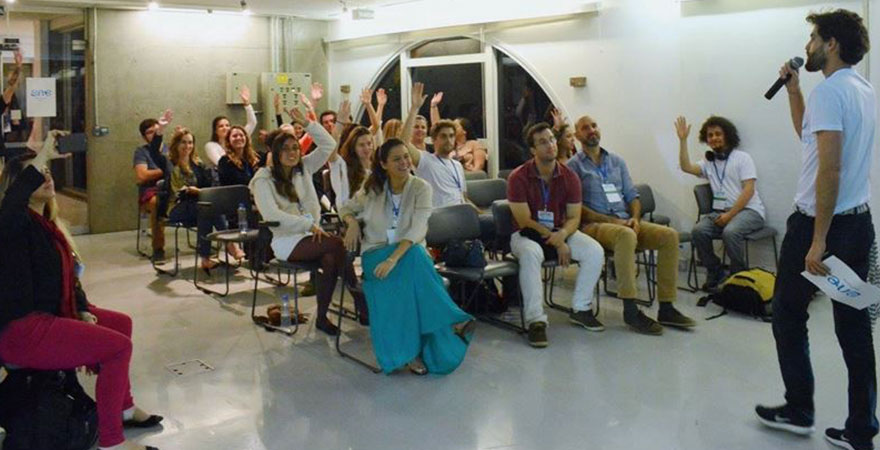 We are grateful to everyone who made this day so special, to all the One Young World Ambassadors and supporters, speakers, panelists and all participants. A special thanks to Unibes Cultural for hosting us, and to Ambev who donated AMA water to us, which all profit goes to drinkable water projects.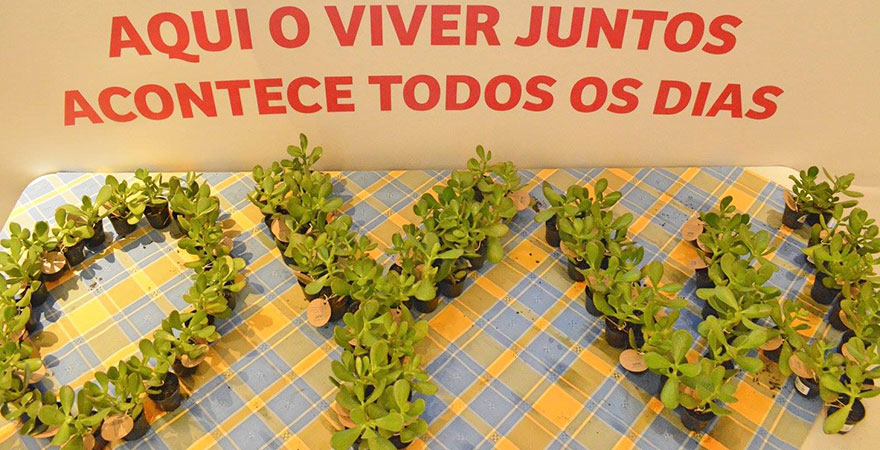 Testimonials
"I never saw so many people I admire together in a same room. This fulfilling experience brought together incredible change makers from 25 organisations of the 3rd sector, from 10 multinationals, current and future One Young World ambassadors to discuss social innovation and the future of our country. Our team is getting bigger and stronger, and this is just the beginning. Our vision is to create not only a solid network, but bring the One Young World Summit to Brazil in the mid term future."
Fernando Rangel, Manager at Apple and OYW Coordinating Ambassador for South America 
"The One Young World Brazil Caucus was an amazing experience where we could gather fantastic NGO representatives in Brazil and not only get inspired by their action but also start to build our local network and expand the OYW voice and energy locally! Hopefully this event will be just a start and will form new inspiring ambassadors in our region!"
Giovana Visconti de Barros, New Business Strategy Manager at BSM and OYW Ambassador
"It was a very inspiring day, where we talk about life purpose and how to integrate our purpose in our daily lives. It is amazing when we realize that we feel fulfilled by creating conditions to help others shine. To manifest the purpose generated a feeling of a more united world."
Fabio Toreta, Partner and Co-Founder of Dharma Academy and volunteer at Awaken Love
"The One Young Brazil Caucus reunited young people who want to make the difference in the world and together with those that are already acting and bringing positive change, the event was a day of intense experience and inspiration exchange. It was certainly a milestone in the strengthen of the OYW Brazil. It was incredible to participate on this moment." 
Júlia Neiva, Marketing Coordinator at Grupo RBS and OYW Caucus Brazil Co-Producer