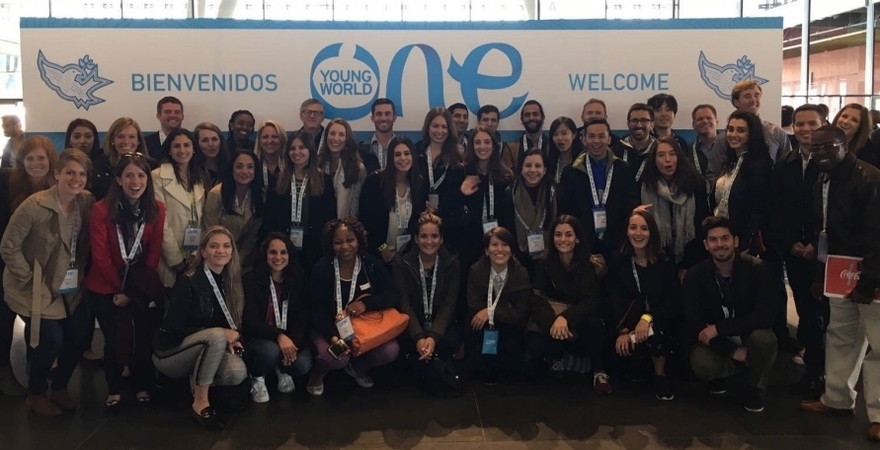 In an effort to further share the incredible work of the OYW Ambassador community, we've launched our monthly list of top projects you need to know about.

The OYW network is all about collaboration - so please get in touch if you're interested to learn more or join forces with any of the listed Ambassadors. Remember, if you log into your OYW profile, you can email them directly via the messaging button on their OYW profile, located on the bottom left. You must be logged in to do this.

Want to be featured on next month's list? Contact your regional Coordinating Ambassador - full list here.

Michael founded the talent development company Thriving Talents in 2012, after speaking at the 2010 London and 2011 Zurich Summits. Thriving Talents specialises in providing services for the millennial generation to drive up employability and entrepreneurship amongst young people in Malaysia and beyond. Young people are provided with coaching, training and development programmes to better equip them for the working world. Thriving Talents currently operates in 40 countries and provides consultancy services to Fortune 500 companies, NGOs and government bodies seeking to engage with young people. Around 57,000 people have been reached through the training and engagement programmes offered by Thriving Talents, and the company has plans to secure local support to help expand into new markets. Michael also has a radio show where he inspires young people to contribute to a better world.

Visit Michael's website | Watch him speak on the power of the millenial generation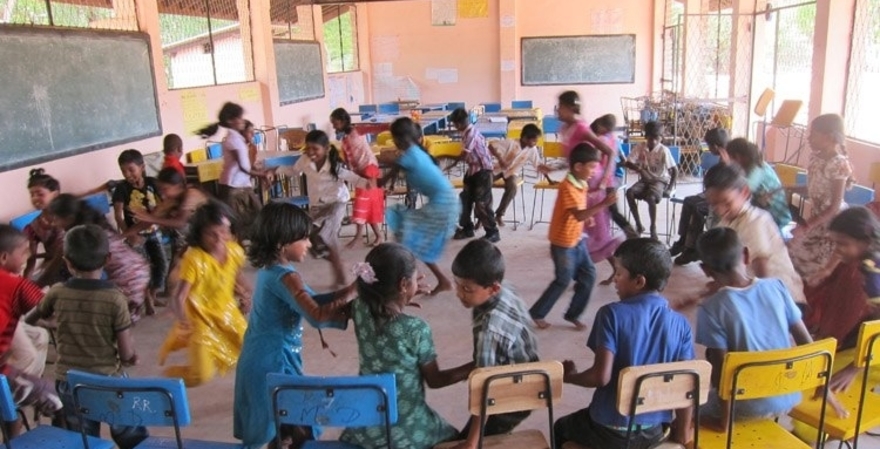 Nushelle attended the 2014 Dublin Summit where she participated in a workshop on peace and conflict resolution with people who fought on opposite sides during "the Troubles" in Northern Ireland, and were subsequently working towards reconciliation and sustained dialogue in the region. This experience broadened her outlook on conflict resolution and the necessity of genuinely including voices from opposing sides in the conversation. Nushelle founded Building Bridges, an organisation that creates positive peace through arts immersion targeting secondary school students in underserved communities. Building Bridges designs and delivers bespoke arts workshops that challenge young people to think about difficult questions on citizenship, inclusive societies, and sustained dialogue with others who persistently hold opposing views. The purpose of this is to cultivate key skills essential for personal resilience and communal co-existence.


Connect: Facebook | Twitter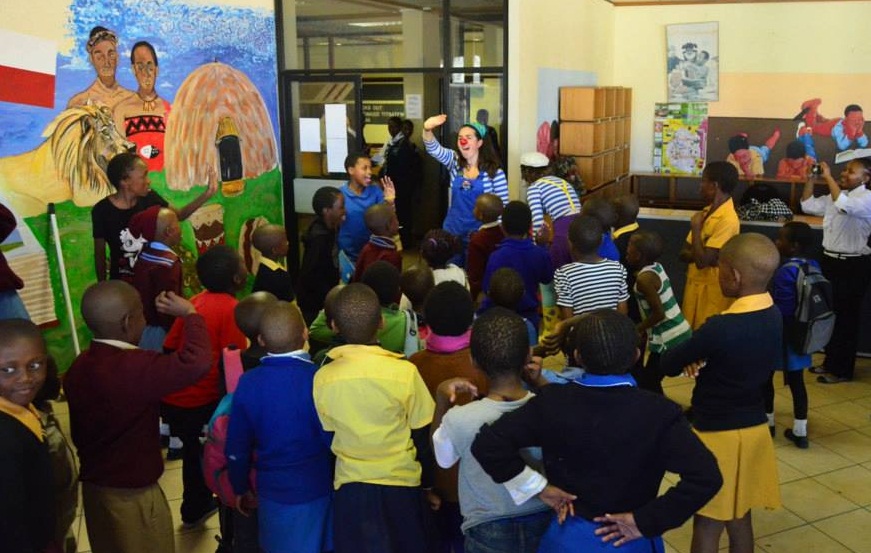 Noni was selected as a founding curator of the Global Shapers Mbabane Hub in Swaziland, which became active in 2013. Noni co-founded their inaugural project 'Fundza Friday', a free bilingual reading and comprehension project for children aged 6-12, run in conjunction with the Swaziland National Library. The Green up Mbabane initiative is an environmental programme that plants trees around the city. The hub also works on gender equality through advocacy, most notably with the #IAmPositive campaign addressing status and testing stigma for HIV and other STDs. The hub now has a strong support base and is looking to expand further. Noni has also collaborated with fellow One Young World Ambassadors on several initiatives including the OYW Wake Up Call campaign in 2012, the Dialogue and Development campaign in 2013, and organising the 'Dreams2Reality' Mentorship programme in 2014.

Connect: Facebook | Twitter | Instagram | Youtube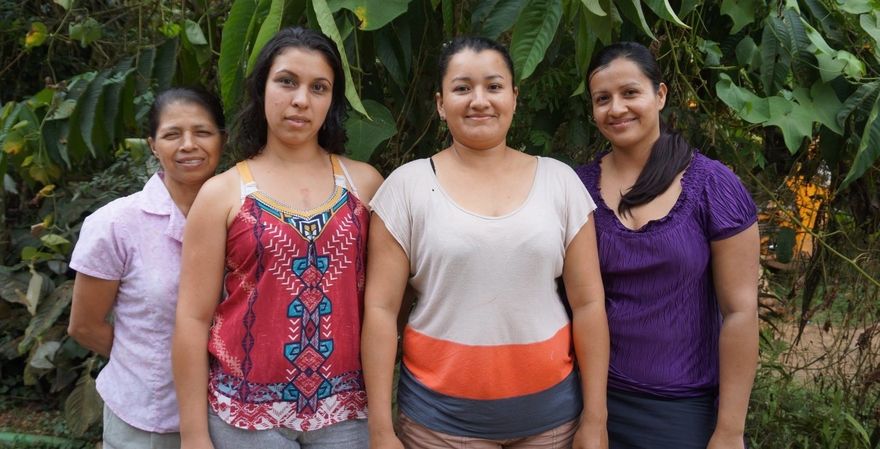 Maria co-founded UpTica, an organisation that empowers women in the rural communities of Perez Zeledon, Costa Rica, by providing them with alternative income sources. UpTica teaches women to upcycle as a way to value waste, creating reusable bags that can be sold as a source of income. These bags reduce the dependency on single use plastics, whilst also giving women in Costa Rica financial independence. Founded with the support of the Resolution Project, UpTica incentivises community ownership and development in the creation of a local economy. Working hours are flexible, thus making this opportunity accessible to women with different personal commitments. Women are provided with training, resources and group support to help them decide which kinds of products to sell and how. Bags are sold in a store to locals and tourists, with a few being sold online to customers in the US. This programme provides families with additional financial security independent of the coffee season. Five women have been directly impacted through the programme so far. UpTica is set to expand and Maria and her team are currently working on developing their website which will be live soon.


Connect: Facebook | Twitter | Instagram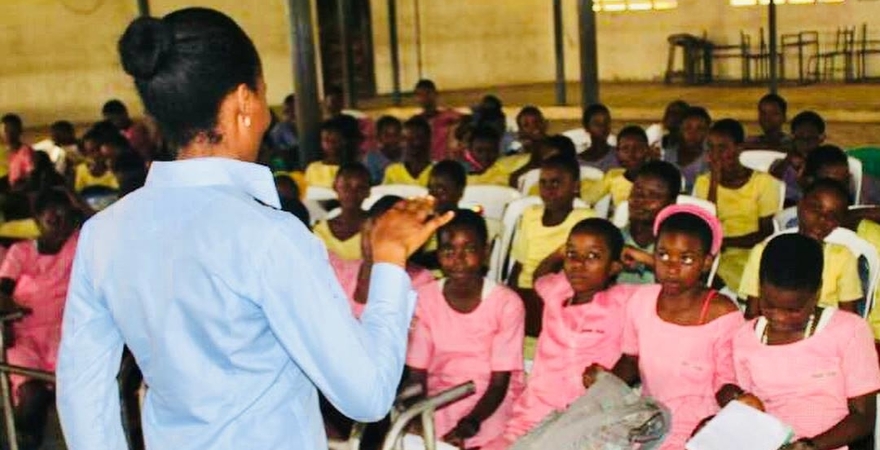 Kennedy won the Resolution Social Venture Challenge at the 2017 Bogotá Summit to help further his work on women's rights. Kennedy founded the Calabar Youth Council for Women's Rights Leadership Program (CYCWR) to support survivors of female genital mutilation (FGM) through academic support, education, training and leadership development. The Council conducts advocacy and outreach programmes to end the process of FGM and gender-based violence in Nigeria. CYCWR will also invite female leaders to facilitate these discussions and classes to build up the women and girl's confidence and self esteem. Joseph's end goal is to mould these  women into successful entrepreneurs in their fields and show their communities they are a force for positive impact.


Connect: Facebook | Instagram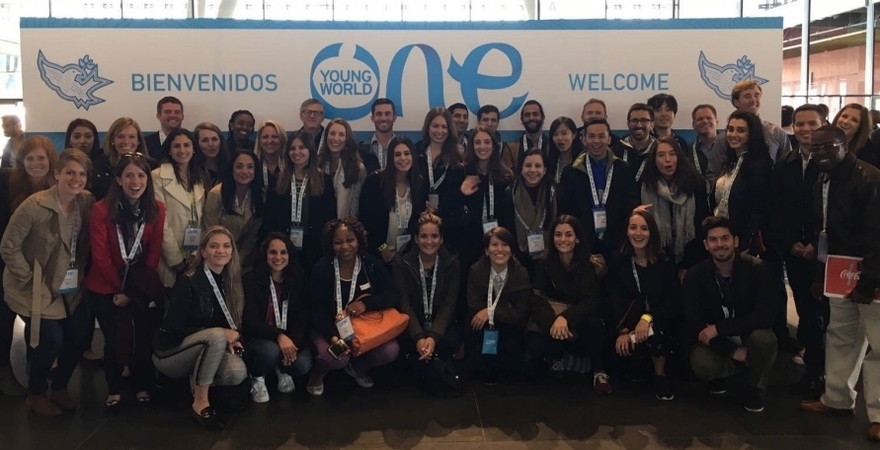 Allison is a Strategic Planning senior manager for Coca-Cola North America Foodservice & On-Premise and disability activist. She serves as the corporate workplace lead for Coca-Cola's newest Business Resource Group, "This-Ability," which focuses on disability insights and advocates for a culture where inclusion is prioritized and diversity is respected, both inside the company and in the marketplace.  The "This-Ability" team partners and collaborates with Atlanta community organizations to raise awareness of varied abilities, promote the worth of people with disabilities and create positive change in workplace environments and processes. In its first few months of operating, "This-Ability" has teamed with organizations that specialise in supporting individuals with spinal cord injuries, brain injuries and Down Syndrome in order to shed light on and lift up an often overlooked pool of talent.
Allison attended the 2017 Bogotá Summit and was subsequently chosen as one of two Coca-Cola Returning Ambassadors who will lead the incoming Coca-Cola delegation at the 2018 The Hague Summit.

Benson works as the Head of Community for the healthcare and financial services provider Australian Unity. In this role, Benson leads on projects to help make Australian Unity products and services more accessible, with a focus on indigenous people, people with disability, mental health and financial inclusion. The Reconciliation Action Plan works to build stronger relationships with Aboriginal and Torres Strait Islander peoples. Australian Unity has increased its spend with Indigenous businesses by 50% across 2016/17 and 2017/18 financial years, enabling businesses to grow and increasing economic opportunities in local communities. The Financial Inclusion Action Plan seeks to promote financial inclusion and financial resilience across employees, customers, suppliers and communities. After attending the Summit in 2011, Benson also developed a National Indigenous Youth Leadership Academy to develop the leadership capacity of young indigenous people in Australia.
8. Fabier Mena Mena, Costa Rica, Oropopo Indigenous Research Center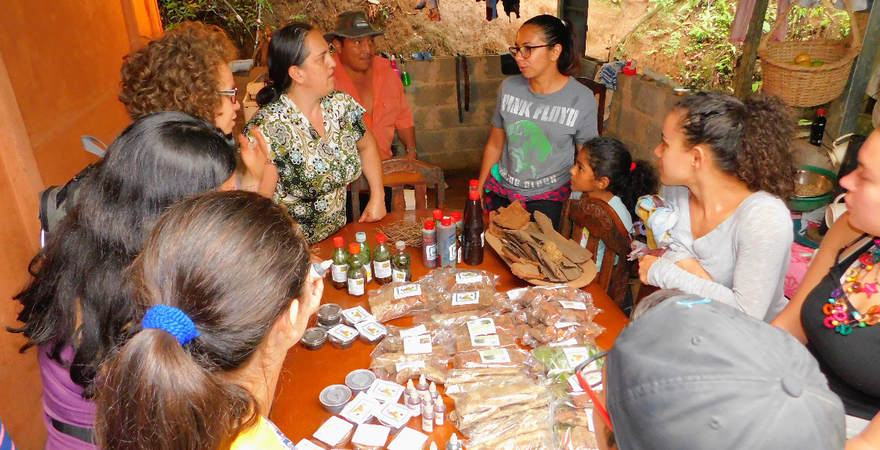 Fabier is the General Director of the Oropopo Indigenous Research Center, an organisation that works to preserve indigenous culture in Costa Rica. The Centre conducts research on indigenous culture, as well as working on forest restoration projects, economic development and improving the education of indigenous communities. Educating people on indigenous heritage and history helps to preserve the culture and to strengthen the community spirit through shared experience. The Oropopo Indigenous Research Center has educated 14,000 children, trained 200 traditional craftsmen, taught 4,000 people about indigenous culture and planted 11,500 trees so far.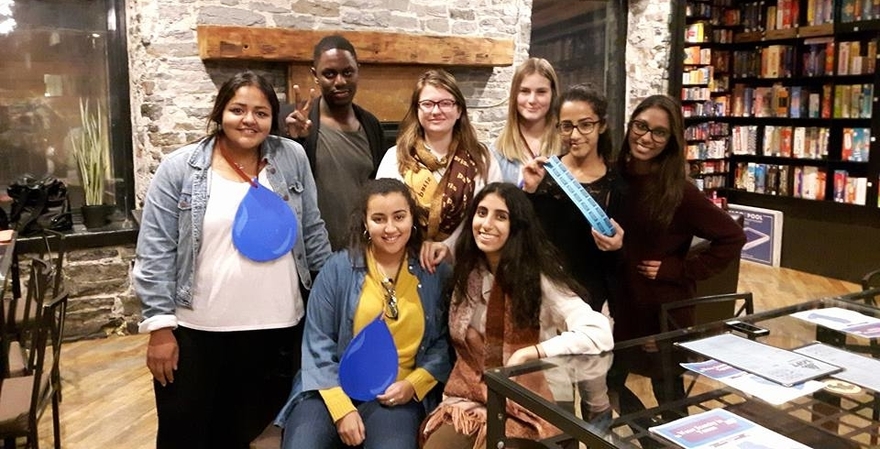 Dhilal founded WaterFor uOttawa after attending the 2016 Ottawa Summit. WaterFor uOttawa is a campus based organisation that aims to increase awareness on water security and water scarcity in Canada, and to provide access to clean water to people in war-torn countries. Access to clean water can help to reduce the risk of contracting water-borne diseases, and can help people to sustain their livelihoods in difficult circumstances. WaterFor uOttawa has provided clean water to 300 people in Yemen and has educated 200 people in Canada about the prevalence and dangers of water insecurity.


Connect: Facebook | Instagram