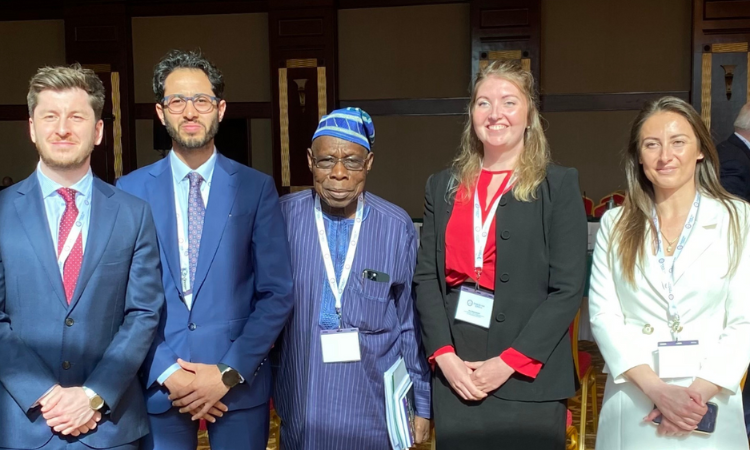 One Young World Ambassadors participate in InterAction Council's 37th Plenary Meeting
In a significant effort to foster intergenerational dialogue and connect young leaders with prominent global figures, One Young World has once again partnered with

InterAction Council

(IAC). Through the partnership, four One Young World Ambassadors were invited to participate in the IAC's 37th Plenary meeting in Valletta, Malta.
A new agenda for Peace and Security
Focused on the theme of creating  peace and security, the Ambassadors were invited to participate in discussing critical global issues, with  an esteemed selection of world leaders and former heads of state. Topics included the war in Ukraine, energy and food security, corruption and the rule of law, peace in Europe and the role of diplomacy. 
The 37th Plenary Meeting was co-chaired by the Hon. Bertie Ahern, former Prime Minister of Ireland and the H.E. Mr. Olusegun Obasanjo, former President of Nigeria. Alongside these eminent leaders our Ambassadors contributed to the High Level Expert Meeting and participated in Council's discussions. Additionally,  Ambassadors Rut Einarsdottir and Ibrahim Jalal co-hosted the Opening Ceremony at San Anton Palace, where they introduced esteemed speakers from the InterAction Council's Secretary General Dr. Thomas S. Axworthy, H.E. Mr. Olusegun Obasanjo, Roberta Metsola, President of the European Parliament, H.E. George Vella, President of Malta, and Jean Chretien, former Prime Minister of Canada.
The Ambassadors present were:
Jannis Poestges, Programmatic Lead for Germany & Austria at Spotify

Rut Einarsdottir, Chair of the Icelandic Human Rights Centre

Ibrahim Jalal, Non-resident scholar at the Middle East Institute

Anya Lazarova, Security Manager at SAP Global Security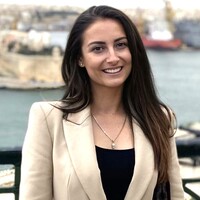 "The role of diplomacy and diversity during times of global disorder are key factors of achieving a sustainable and peaceful future! Improving the global system of governance and working towards a safer and secure environment for everyone requires a disciplinary approach, so I am highly appreciating the collaboration between InterAction Council and OYW for the inclusion and the inter-generational dialogue!"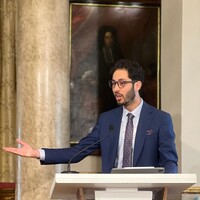 "One of the fascinating things that we have had the opportunity to do here in Malta during the plenary meeting is to meet some of the figures who contributed to really important developments such as the mediation in Ethiopia, which was helped to bring about by the former Nigerian president and you know, the chance to also learn about their personal experiences while in office, after office, and even in the road to office. And these are usually chances where you have a diverse pool of about 20 people from different parts of the world. I think that entirely to me is intergenerational in a sense that experiences transfer, learning the dos and don'ts, and what can be done really is wonderful."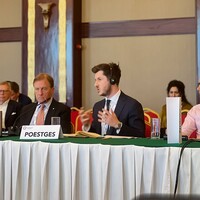 "Currently we live in a world of crisis, polycrisis, different crises coming from a different variety of areas. There's a vacuum and there's a need for positive vision for the world. If you can formulate this vision, most likely you will be successful, successful and have a positive impact on the entire globe."
About the InterAction Council
Established in 1983, the InterAction Council is s an independent international organisation mobilising the experience, energy, and international contacts of a group of statesmen who have held the highest office in their own countries. The Council aims to foster international cooperation and action in three priority areas: Peace and security; World economic revitalization; and Universal ethical standards. Through proposals and direct communication with government leaders and global decision makers, the InterAction Council strives to facilitate dialogue on pressing global issues. 

To explore our upcoming events, visit the One Young World Events page for more information.