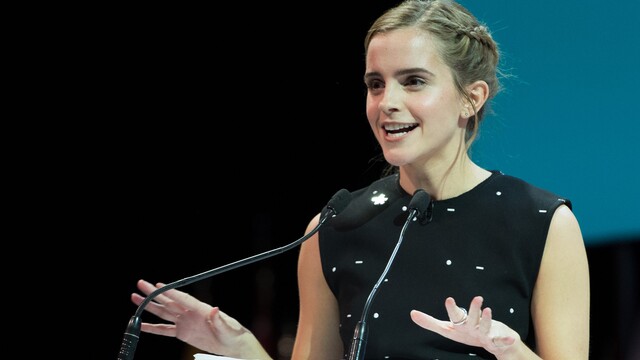 Emma Watson
Actor & UN Women Goodwill Ambassador
Emma Watson is a British actress, model and activist. She rose to prominence through her role as Hermione Granger in the Harry Potter films. After the Harry Potter, movies Emma developed a passion for fashion, which was cemented when she was chosen as the new face of Burberry in 2009.
In 2010, Emma began studying at Brown University in the United States and spent her third university year at Worcester College at the University of Oxford. She graduated in May 2014 with a bachelor's degree in English Literature.
Dubbed the "Voice Of a Generation", in recent years, Emma has been a spokesperson on women's rights and other social issues. In 2014, she was appointed a UN Women Goodwill Ambassador and helped launch the UN Women campaign HeForShe, which advocates for gender equality. Since the launch of the HeForShe movement, Emma has participated in many events that have sought to promote women's rights and women's political participation. In January 2016, she started the feminist Goodreads book club, Our Shared Shelf, which aims to raise the topic of gender inequality by discussing scientific articles and books on the subject.
Emma joined One Young World as a Counsellor in 2016 and attended the Summit in Ottawa with ten young leaders who had won the One Young World Emma Watson Scholarship. This scholarship was for people who had shown positive activism and were leading change in gender equality through their own work and through leading positive change in this field.