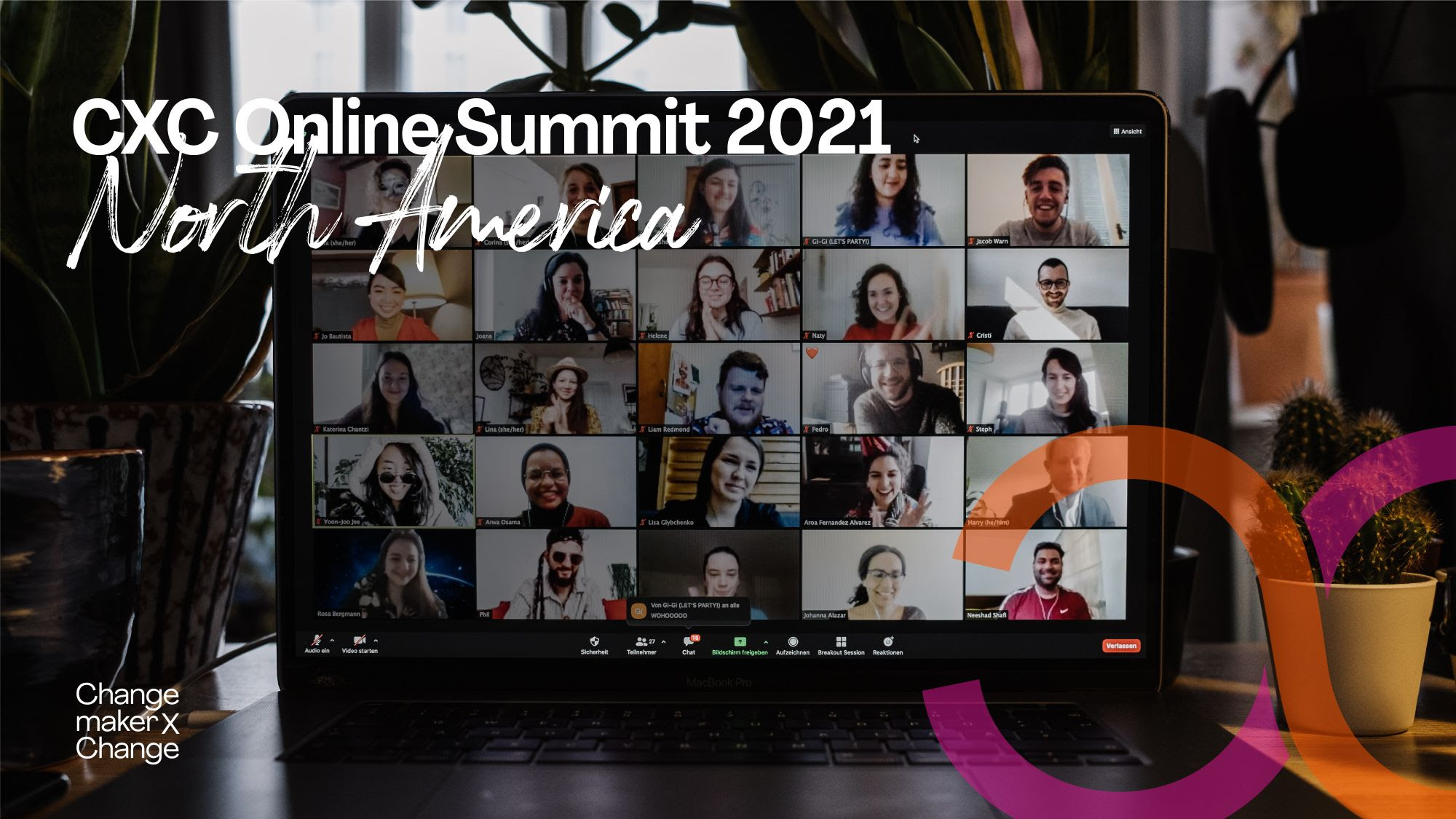 ChangemakerXchange is calling on innovators from North America, including Central America and the Caribbean to participate in theri very first online summit in the region. Participants are then also invited to become members of ChangemakerXchange, a global collaborative community of nearly 1000 social innovators from across the world.
If you are 18 to 35 years of age and run a mission driven venture which creates positive societal or environmental impact, then this opportunity is for you! ChangemakerXchange would love to hear from you.
The participatory-led summit is taking place online over 6 days between December 1st and 7th (Wednesday-Friday & Sunday-Tuesday for 3.5 hours per day, apart from Sunday when it's only 1.5 hours). The gathering will follow ChangemakerXchange's tried and tested formula of deep human connections, peer learning and collaborative action. The summit experience will be followed by admission into the global ChangemakerXchange community, including various opportunities to connect with innovators from across the world, attend interactive online accelerator programs with input from experienced entrepreneurs and access to resources which help you scale your impact and collaborate with like-minded changemakers.
Deadline for applications is end of the day on October 18th 2021.