Join us for the first ever One Young World Asia Caucus: 13 February, 2022
The One Young World 2022 Asia Caucus, titled 'The Road to Tokyo', will bring together One Young World Ambassadors and supporters from across the region next February.
By bringing together the OYW family, we will kickstart inspirational discussions, projects and collaborations that will gain momentum over time and reach its peak at the Tokyo Summit in May 2022.
After surveying the community, the sessions will focus on SDG 3 (Good Health & Wellbeing), SDG 4 (Quality Education) and SDG 13 (Climate Action). 
About the Caucus
The theme for this year's Caucus is "Ethical Leadership for Sustainable Impact".
The last few years have seen more awareness across the globe about the 17 Sustainable Development Goals, with an increasing number of platforms being used to remind people that we cannot stop demanding our leaders to create change.
The progress we have made, however, is not enough.
At least 400 million people across Asia Pacific have no basic healthcare, and 40% lack protection. More than one in every three women have experienced either physical or sexual violence at some point in their life resulting in both short- and long-term consequences for their physical, mental, and sexual and reproductive health. 103 million youth worldwide lack basic literacy skills, and more than 60 percent of them are women. To limit warming to 1.5C, global net CO2 emissions must drop by 45% between 2010 and 2030, and reach net zero around 2050.
This generation needs more role models; ethical leadership is critical for sustainable change.
What you will gain from attending
Join us and reconnect with the wider One Young World Ambassador family from across the region.
The Caucus will also prepare you by supercharging your abilities to amplify the change you are creating, and focus on building skills, expertise, and confidence.
You will leave the Caucus with the tools necessary for:
IMPACT - not outcomes

PRACTICABILITY - not inspiration

ACCOUNTABILITY to sustained results - not words of commitment and mere plans
Who's joining?
One Young World Ambassadors & young leaders from Asia 1, Asia 2 and Asia 3 will be attending.
Countries represented include: Bangladesh, Bhutan, Brunei Darussalam, Cambodia, China, Democratic People's Republic of Korea, India, Indonesia, Japan Laos, Malaysia, Maldives, Mongolia, Myanmar, Nepal, Pakistan, Philippines, Republic of Korea, Singapore, Sri Lanka, Thailand, Timor-Leste, and Vietnam.
The digital event on Sunday 13 February is open to ALL.
Date & time
The Caucus will now only be held on the 13th February due to rising Omicron case numbers in the region.
Sunday 13 February:
11am - 3:30pm (Lahore)
3:00pm - 7:30pm (Tokyo)
2:00pm - 6:30pm (Kuala Lumpur, Manila)
Sunday 13 February:
The sessions will focus on SDG 3 (Good Health & Wellbeing), SDG 4 (Quality Education) and SDG 13 (Climate Action). 
• Introduction & welcome address by Kate Robertson
• Panel & discussion: SDG3: Good health & Well-being
Increasing accessibility for Mental Wellbeing 
• Zazen (Japanese meditation)
• Panel & discussion: SDG4: Quality Education
Building Teachers for Tomorrow's Children 
• Networking / Meet & Greet
• Panel & discussion: SDG13: Climate Action
Everyday actions to combat climate change
• Keynote & discussion: Ethical Leadership with OYW VIPs [TBA]
Q&A format, 3 Counsellors, 1 Ambassador moderator 
• Group discussion & reflections
• Closing remarks by Kimmy Okubo, OYW Japan Director
Welcome Address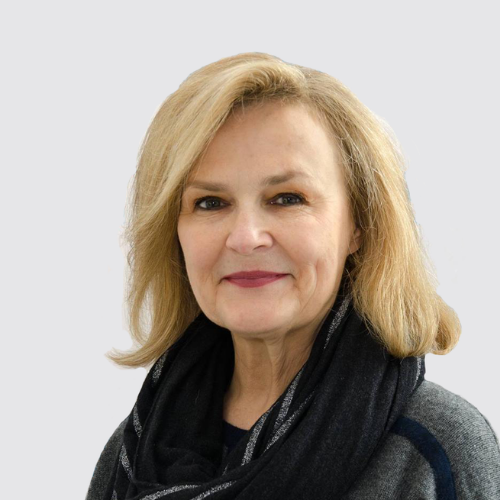 Kate Robertson
Kate is the co-founder of One Young World - the global forum for young leaders that identifies, promotes and connects the world's most impactful activists to create a better world, with more responsible and effective leadership.
The annual One Young World Summit convenes the brightest young talent from every country and sector, working to accelerate social impact. Delegates from 190+ countries are counselled by influential political, business and humanitarian leaders such as Justin Trudeau, Paul Polman and Meghan Markle, amongst many other global figures.
Kate was formerly the Global President and UK Group Chairman of Havas Worldwide. 
In 2012 she was named Advertising Woman of the Year by Women in Marketing and in 2014 was similarly honoured by Advertising Week Europe. In 2014 she received an Honorary Doctorate from the University of Lausanne along with Unilever's Paul Polman.
In 2017, Kate was awarded the Corporate Citizenship Award from British American Business.
Kate is also the co-author of How to Make a Difference: The Definitive Guide from the World's Most Effective Activists - a unique and practical guide to modern day activism which includes advice and experience from some of the world's leading campaigners.
Panel 1 - SDG3: Good health & Well-being: Increasing accessibility for Mental Wellbeing 
Panellist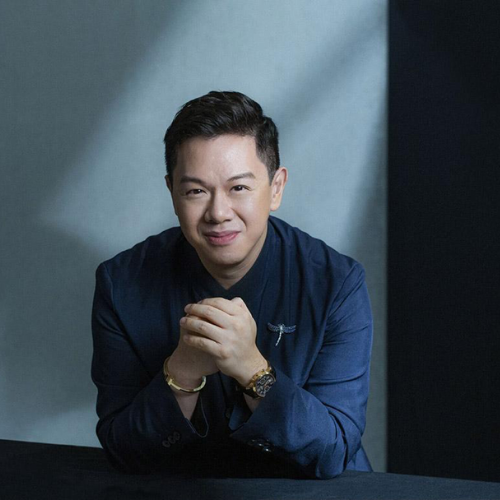 James Chau
James Chau is an international broadcaster and Host of The China Current.
He has earned a special reputation for his interviews with leaders in politics, science, and health, including Nobel Peace Prize laureates Jimmy Carter, Kofi Annan, and Muhammad Yunus. He has also interviewed Winnie Mandela, Christine Lagarde, Jane Goodall, Paul Kagame, Elton John, and Arianna Huffington, among others. He hosts The China Current, a multimedia platform launched in 2019 that explores the relationship between humanity and our shared global future. Since its launch, The China Current has had more than 150 million lifetime views and is followed online by over 700,000 people worldwide.
In 2015, James was selected by the World Economic Forum as a Young Global Leader. In 2016, he was appointed World Health Organization Goodwill Ambassador for Sustainable Development Goals and Health. He previously served as UNAIDS Goodwill Ambassador.
He has chaired and moderated international events led by Bill Gates, Angela Merkel, Jack Ma, Justin Trudeau, and Laura Bush. Born in London, James studied at the Royal Academy of Music, graduated from Cambridge University, and attended the Harvard Kennedy School on an executive education program.
Moderator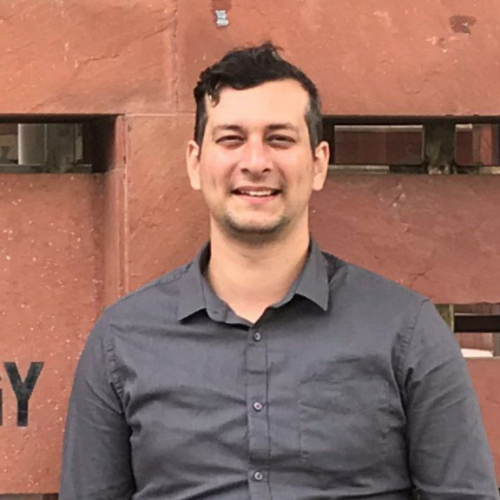 Aashraya Seth
Aashraya is a transnational practitioner of sustainable development goals and is engaged in accelerating education, cultural and climate diplomacy. He is an award-winning social innovator and founder of projects like STEMinism in India, Alvida Patriarchy and Menstrual Hygiene Friendly Spaces among others, most of which acts as a case study for MENA and ASEM countries. He has led several development projects of the British, Indian and Australian governments and continues to represent India on various multilateral platforms including the UN, WEF and the World Bank group.
Panel 2 - SDG4: Quality Education: Building Teachers for Tomorrow's Children
Panellist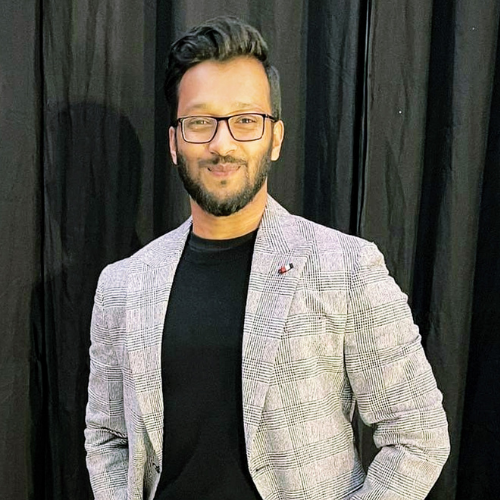 Saad Abdullah
Saad Abdullah is a Bangladeshi entrepreneur and educator. He is leading the IT and Digital Marketing at a leading private tertiary educational institution. Alongside his work in the real-estate and hospitality industries in the country, he is passionate about public-private partnership to enhance the service delivery in the education sector, which led to his Ed-tech venture. Keeping SDG 4.3, 4.4 and 4.5 in mind, an interactive and virtual learning environment has been designed for affordable and quality technical, vocational and tertiary education for everyone. The platform is a powerful tool which provides free lectures and skill development content for its users. The use of the platform also eliminates gender disparities in education and ensures equal access for everyone including persons with disabilities, indigenous peoples, and children in vulnerable situations and locations. The beta version is being tested on over 3000 students and is constantly upgraded. Northern LMS has been designed to consume low data, making it fast and easy to access in remote areas or places with poor internet connectivity. The goal is to partner up with the government and deploy the platform across all public education institutions and training centers.
He is also serving as the Head of Innovation at the Youth Policy Forum, the largest government recognised platform for effective policy formulation and implementation in Bangladesh. After finishing his postgraduate degree from the London School of Economics, Saad has been actively involved with the IT and education sector of the country.
Panellist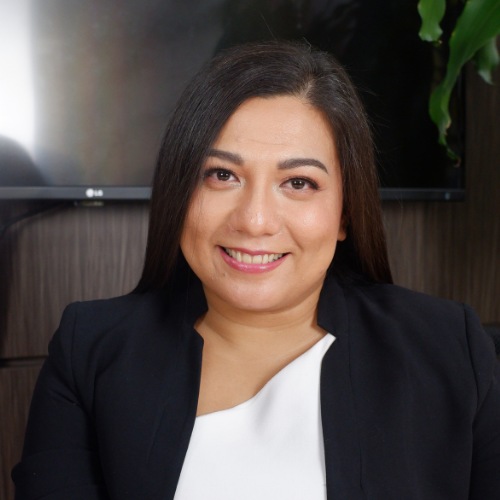 Cecilia Calvo
Cecilia Calvo is the Vice President of the K12 business of Edukasyon PH. She's on a mission to bring affordable, quality education to Filipino students. She is an online education industry expert who has recruited, trained, and worked over 100,000 teachers from all over the world to offer top quality education to K12 students. She has worked for the last 18 years to give children confidence in their future by opening their world with a better command of English and more opportunities by achieving mastery in Math. She is a trained and certified English language teacher, teacher trainer and curriculum developer with a diploma in English Language Teaching from Trinity College London. She holds a Master's Degree in Education from Rutger's University and an Education Technology Integration post-graduate degree from Penn State.
Moderator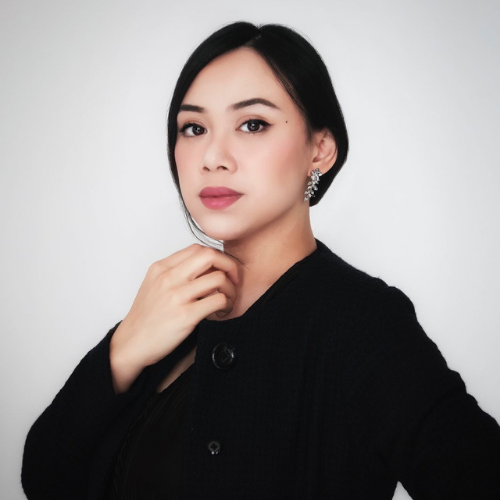 Ghea Anggaris
Passionate about Education and Women Empowerment, Ghea is the Founder and CEO of GenEd, a social enterprise that is geared to upskilling teachers to reinvent the way they teach as they develop IR4.0-ready students. 
Her boldness in building GenEd stems from her strong advocacy for women empowerment at the workplace, particularly working mothers. This also fuels her as she actively mentors young women at WomenWorks to navigate their early careers and new mothers transition back to the office.   
In her day job, Ghea has 10 years experience as a Transfer Pricing specialist in Deloitte Indonesia and has been a strong advocate for women empowerment at the workplace, particularly for working mothers.
Panel 3 - SDG13: Climate Action: Everyday actions to combat climate change
Panellist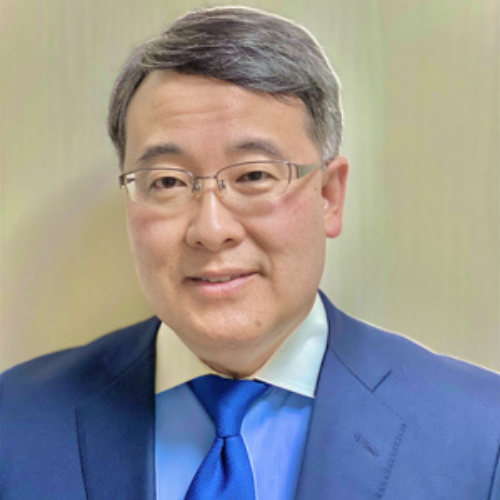 Eric Kawabata
Eric has worked in sustainability for 13 years, starting as a volunteer in 2008 with Carbon Fee Consulting in Japan. He co-founded a non-profit organization, Ocean Green Association, in 2009, to study means to restore carbon sequestration capacity and lower temperatures after seeing the impact on coastal ecology and bleaching of coral reefs in Japan. Starting work with TerraCycle in 2013, he officially launched the social enterprise in Asia starting in Japan in January 2014 and subsequently became Asia Pacific Regional Manager in 2016. He launched TerraCycle in China in the Fall of 2016 and TerraCycle Korea in the Fall of 2017, where his teams currently operate numerous hair care, personal care, and other package recycling programs. In 2019, in collaboration with Procter & Gamble, he worked to develop a nationwide post-consumption packaging collection program to recycle plastic waste into the podiums used at the Tokyo Olympics. In 2021, he launched a new reusable packaging platform called Loop on a mission to reduce single-use plastic packaging in partnership with Aeon Retail and currently contracted with over 30 FMCG companies as well as the Tokyo Metropolitan Government. Previously, he spent 3 years doing post-graduate research at the University of Tokyo Graduate School of Law and Politics while working in the Legal Department of an international financial institution, and subsequently as an investment banker for over a decade.
Moderator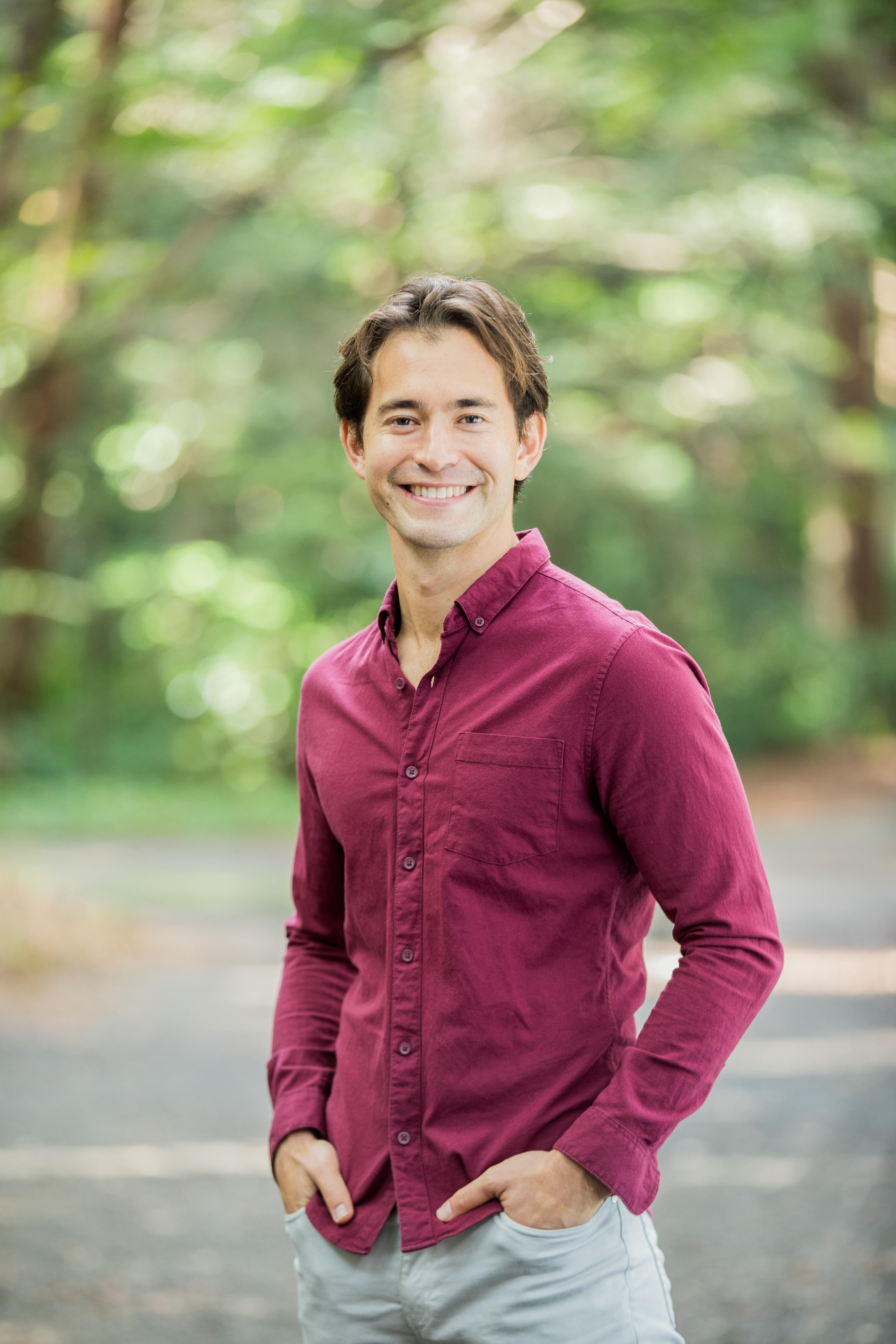 Robin Takashi Lewis
Robin is a social entrepreneur based in Japan, recently recognised by M.I.T. Technology Review in its "Innovators Under-35" Japan awards. He is Co-founder of mymizu, a platform to reduce consumption of single-use plastics through the power of technology and community. For 10+ years, Robin has worked with social enterprises, NGOs and inter-governmental organisations, including the World Bank, and has managed sustainable development projects around the world, including in Japan, Haiti, Vanuatu and Mozambique. Robin is also the Representative Director of Social Innovation Japan, a platform for social good focusing on the UN Sustainable Development Goals (SDGs), named by NIKKEI as one of the 100 companies building the future and a two-time winner of Japan's 'Minister of Environment Prize'. He holds Board Member positions at Shibuya QWS and Youth4Nature, and graduated with an M.A. in International Business from the University of Edinburgh, UK.
Panel 4: Ethical Leadership 
Panellist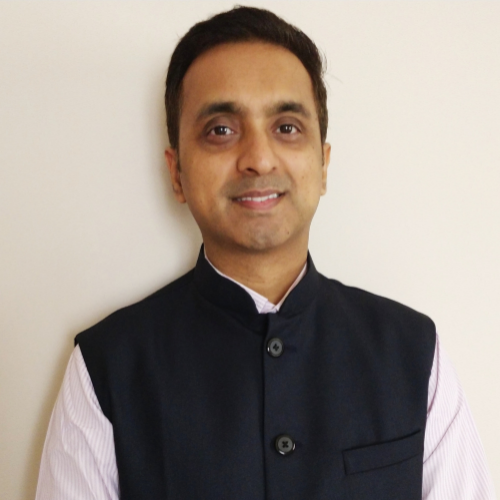 Raj Venkatappa
Raj is passionate about Ethics, Risk and Compliance. He is a firm believer in educating, engaging and empowering people, because if people are right, processes and procedures will eventually be right. He is also an active sponsor of Diversity and Inclusion and works towards fostering a more creative and innovative workforce. Besides that, he is a dedicated lifelong learner who seeks guidance from the younger generation to keep himself abreast with technology.
Panellist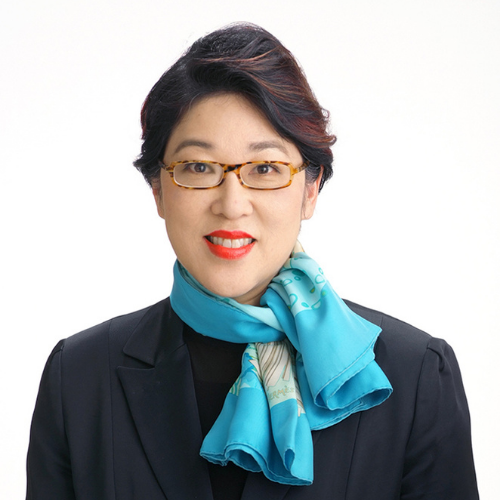 Royanne Doi
Royanne Doi is a Corporate Governance Specialist, whose former roles include Chief Legal Officer, Corporate Chief Ethics Officer, Chief Compliance Officer, Head of Corporate Secretary, Regional Director of Government Affairs
Royanne Doi is currently an Outside Director to Gojo & company, a social impact start-up company investing in micro-finance banks in emerging markets. She also teaches an executive MBA course at Hitotsubashi University Business School, School of International Corporate Strategy. Her course is called "Leading Across Culture and Diversity."
Ms. Doi most recently served as Advisor for Global Legal, Ethics & Compliance for Yamaha Corporation. Prior to her experience with a global Japan-based manufacturing music company, Ms. Doi held senior legal positions with major financial institutions including Prudential Financial, Inc., State Street Bank and Trust Company and CIGNA/ACE Insurance. At its peak, her span of control was 150+ staff around the world, with business experience in North and South America, Asia and Europe. During her tenure as a global ethics officer, Ms. Doi's Fortune 100 company received Ethisphere's designation as one of the World's Most Ethical Companies for the first time in 2015, and multiple times thereafter.
Her business experiences includes global whistleblower hotlines, transcultural management issues, legal, regulatory and trade issues in financial services, multiple regulatory examinations, compliance policies and procedures, back and middle office outsourcing, Human Resources issues, governance issues for directors and shareholders, management of litigation, claims and legal risk, legal support for launching business products/services in highly regulated environments, advocacy with regulators and policy makers, legal department management and procedures, acquisition and integration of departments and business lines.
In addition to her current role as Representative Director of the US-Japan Council (Japan board), Ms. Doi has served on various volunteer boards including the Japan In-house Counsel Network, the Association for Women in Finance in Japan, and the American Chamber of Commerce in Japan, and was the treasurer/director of the Japan-United States Education Commission ("Fulbright Japan").
Ms. Doi has an undergraduate degree in Philosophy, from Washington University in St. Louis, graduating Magna Cum Laude, Phi Beta Kappa. She earned her Juris Doctorate from UCLA School of Law. She is a member of the California bar. She has lived in Japan since 1994, married for 25+ years to her law school sweetheart. She has three passions: economic empowerment for women, Asia with an emphasis on Japan, and the intersection between neuroscience and behavioral ethics.
Panellist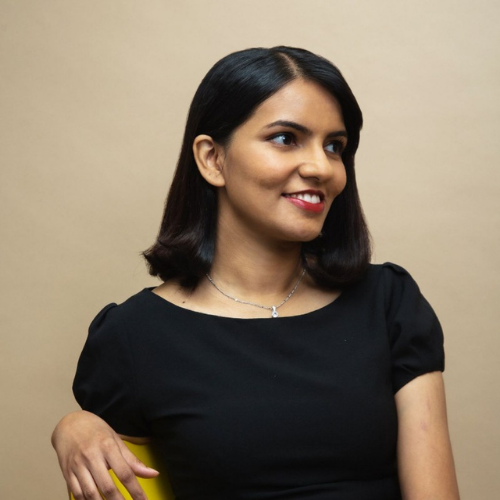 Cheryl Ann Fernando
Cheryl Ann Fernando is CEO of Pemimpin GSL in Malaysia. Cheryl was formerly appointed to the National Education Policy Review Committee formed by the Ministry of Education. Previously, Cheryl served as a Teach for Malaysia fellow for three years where she taught English in a rural school in Sungai Petani, Kedah. Prior to Teach for Malaysia, she worked a a PR consultant for four years.
Cheryl graduated with a degree in Mass Communications and a Master in Management. She also holds a Post Graduate Diploma in Education. Cheryl was actively involved in the production of 'Adiwiraku' (My Superheroes), one of the first  education-related movies in Malaysia, which was made based on Cheryl's experiences as a teacher. In 2021, she was noted as one of Asia's Most Influential in Education by Asia Tatler.
Moderator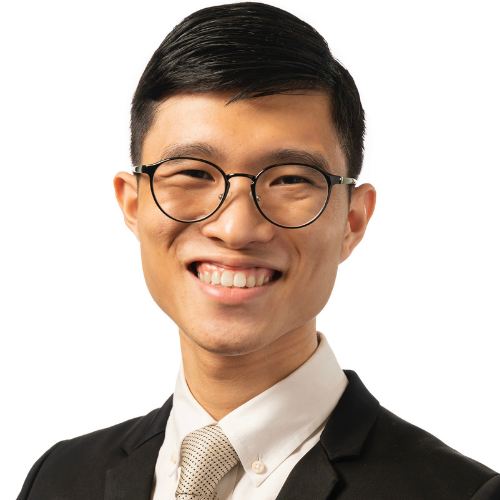 Aaron Goh
Aaron Goh is a medical doctor from Singapore and has been a One Young World Ambassador - Pfizer Scholar since 2021. He is the co-Founder of Project Orasight, a Youth-Driven initiative to tackle reversible vision loss through awareness, advocacy, and fundraising. He works closely with Orbis International (Singapore) to support the efforts of their Flying Eye Hospital. Through his team's efforts, they have mobilized 100 youths to action and reached an estimated 12,000 individuals.
Closing Remarks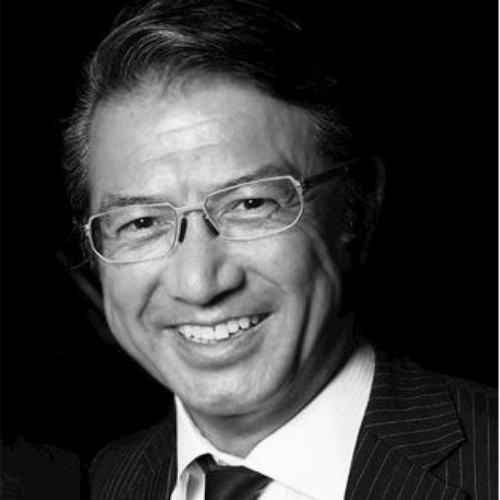 Kimy Okubo
Kimy Okubo's Personal Motto is:
"Bringing people together from across cultures, and encouraging them to meet, talk and brainstorm is the spark that ignites revolutionary innovation. Add professionalism, authentic commitment, and trust, and you get partnerships that can overcome any challenge"
Goals: Manage the winning operation through Orchestration and Empowerment
"Trust building" is the essential core of communications, and lasting results come from a somewhat paradoxical combination of personal humility plus professional will. "Communication" is the fundamental managerial and leadership task. The winning scenario in my opinion is, through communication, to combine discipline with entrepreneurship for that magical alchemy of great performance. The learning through my career to date is to cultivate three forms of discipline: Disciplined people, disciplined thought, and disciplined action. When we have disciplined people, we do not need hierarchy. When we have disciplined thought, we do not need bureaucracy. When we have disciplined action, we do not need excessive controls. This is the doctrine for excellence in winning performance.
Zazen (Japanese meditation)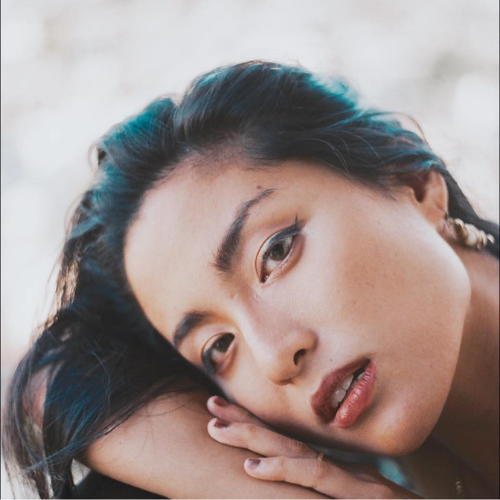 Jiaii Rin
Jiaii Rin will be leading the Zazen (Japanese Meditation) segment of the Caucus.
Rin is a feminine sensual coach, who has been guiding over 280 men and women to release blocks & tap into their liberated magnetic self. Her areas of expertise include being a Cacao Ceremonialist, an Ecstatic Dance Facilitator and a Tantric Night Temple Guide. She offers Group Coaching and 1:1 Private Coaching.