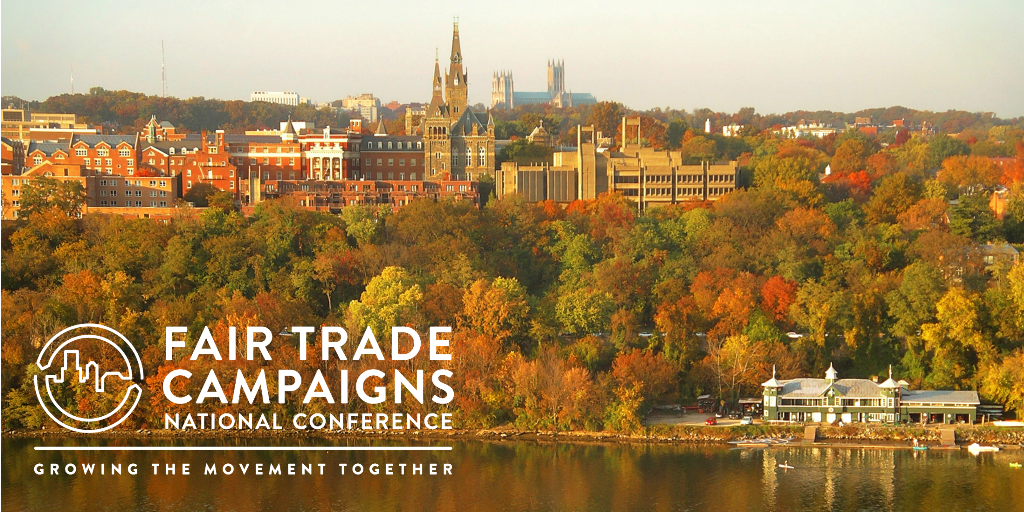 Join fellow Fair Trade advocates, brands, producers, and nonprofits March 23-25, 2018, in historic Georgetown, Washington, D.C., as they talk candidly about our greatest challenges, triumphs, and strategic ways to convert our passion into community-wide action. Come to learn, get inspired, and grow the Fair Trade movement — together.
What the program will focus on:
Fair Trade at the Heart of Sustainability
Building a Diverse & Inclusive Movement
Driving Purchase to Drive Impact
Colleges & Universities Driving the Movement
Time & date:
March 23-25, 2018
Georgetown University Hotel & Conference Center
3800 Reservoir Rd NW Washington, DC 20057
Registration:
Early Registration Deadline: December 22, 2017
Standard Registration and Hotel Reservation Deadline: February 22, 2018 
About Fair Trade Campaigns:
Fair Trade Campaigns is a powerful grassroots movement mobilizing Fair Trade consumers and advocates across the US to increase the availability of Fair Trade products.