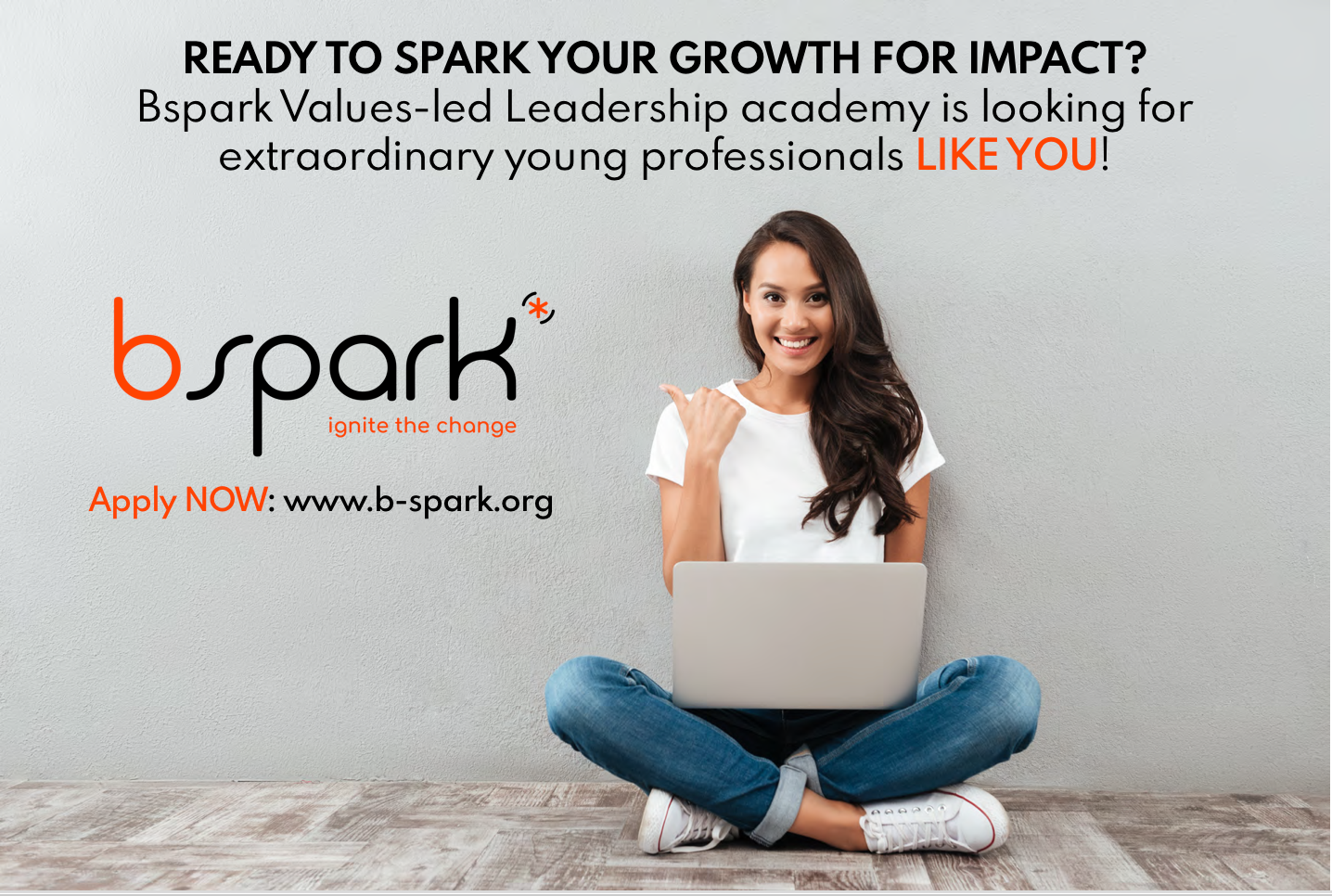 About Bspark
"Bspark is a not-for profit, fully independent international academy, where we shape talented young professionals to become leaders with integrity, regardless their project, discipline or their cultural/socioeconomic background. We aspire to form leaders who do the right thing for right reasons and for benefit of all, in addition to advancing in their career."
 
The Fellowship
"We are looking for 30 extraordinary young professionals from around the world to form our pioneer class in the pilot program starting in September 2018! 

The pilot is a 9-month, part-time learning program made up of two 15-day long modules on site in Madrid (November 2018 and March 2019), supported by online classes and coaching. Classes will be in English and we will be using Finnish teaching methodology focusing on collaboration, integrative learning and growth mindset. 

The carefully selected group of 30 people with diverse background will learn in 9 months how to maintain integrity even in difficult situations, how to influence others and how to maximize their impact. This way, not only will they be able to advance in their career but also positively impact the world.
We are just starting this beautiful adventure and would love to reward the trailblazing students via financing almost 80% of the program through the external financing - making pilot program tuition fee only 2.000€.
Additionally, one of the One Young World Ambassadors will have the opportunity to get full scholarship!

Are you the bspark we are looking for?"
When & where will the Fellowship take place?
Starting in September 2018: 9 months online + 2 x 2weeks in Madrid, Spain
 
Interested? Applications close on 5th September. Contact Vera Mandic to apply: 

[email protected]