1. OYW Hong Kong Caucus, 31 March - 1 April.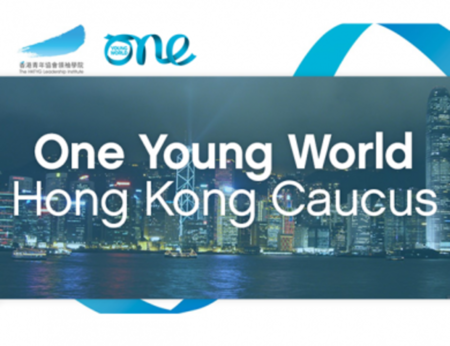 Across the two days, 5 OYW Ambassadors, who are global leaders in their respective fields, will host 15 breakout sessions. Co-founder of One Young World, Kate Robertson, will be in attendance. 
2. Finance&Business2030 Launch Event, 2 April.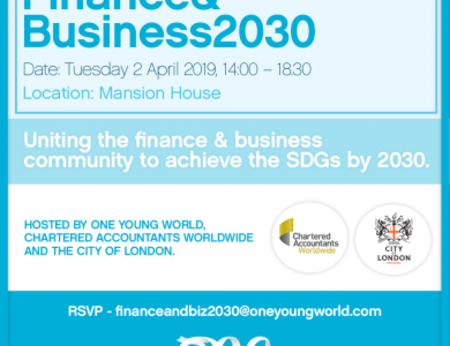 One Young World, Chartered Accountants Worldwide and the City of London are delighted to launch Finance & Business 2030, an initiative to unite the finance and business community to achieve the SDGs by 2030.
3. OYW Bath Caucus, 6 April.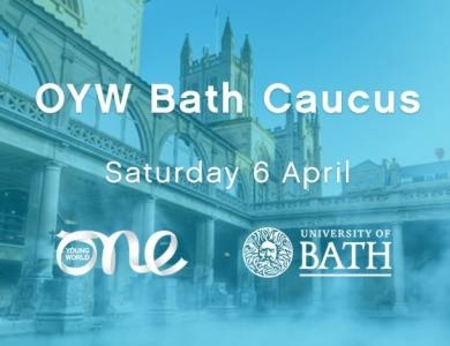 The sessions of the One Young World Bath Caucus will focus on the UN SDGs along three lines: Sustainability & Environment, Health & Wellbeing, and Education & Inclusion.
4. OYW Switzerland Caucus, 4 May. Hosted by Bühler.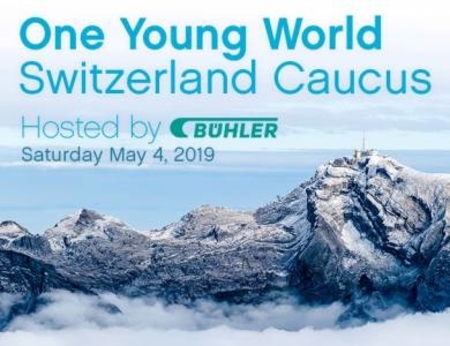 The full-day event is all about the UN Sustainable Development Goal (SDG) 12: Responsible Production and Consumption. It focuses specifically on two topics; "shift":  exploring alternative food sources like insects to increase resource and energy efficiency and "repower": taking the e-mobility trend further by re-using to repower.
5. OYW Toronto Caucus, 9 May. Hosted by Deloitte.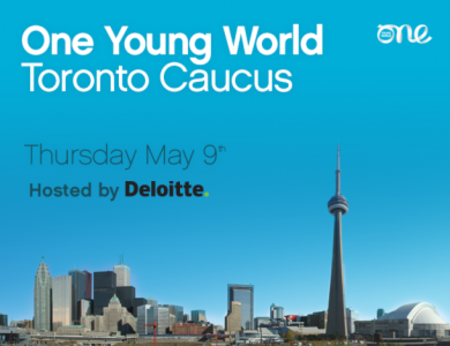 Through various speakers and an ideation session, we will explore solutions to promote inclusive, equitable education and lifelong learning. We are excited to share the Caucus keynote speech will be delivered by OYW Counsellor Mark Tewksbury. 
6. The InterAction Council Plenary Meeting, 14-16 May.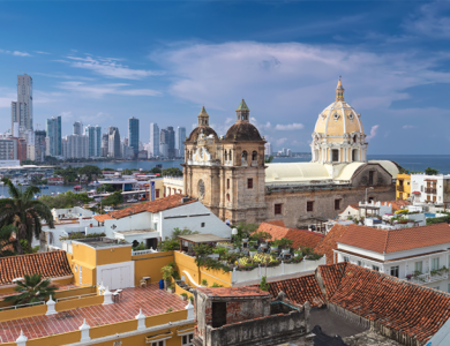 The InterAction Council invites One Young World Ambassadors to join the Council's 36th Annual Plenary Meeting held in Cartagena, Colombia from 14 – 16 May.
7. Young Humanists Parliamentary Reception, 15 May.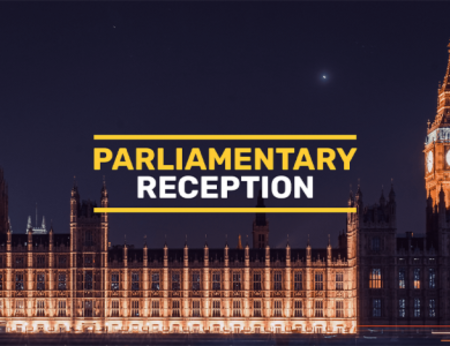 Young Humanists - the 18-35 section of Humanist UK - has teamed up with members of the All Party Parliamentary Humanist Group from across the political spectrum to discuss the most pressing issues humanist face today.
8. OYW Munich Caucus, 18 May. Hosted by Audi.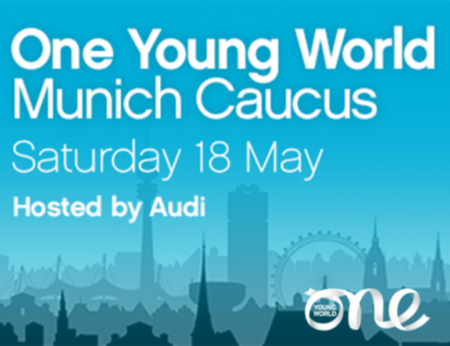 We'll be addressing sustainability, mobility and circular economy. 
By attending the OYW Munich Caucus, you will have the chance to learn about and engage with the topic of mobility from some of the world's leading companies in both the private and public sectors.
9. OYW London Caucus, 1 June. Hosted by the British Council.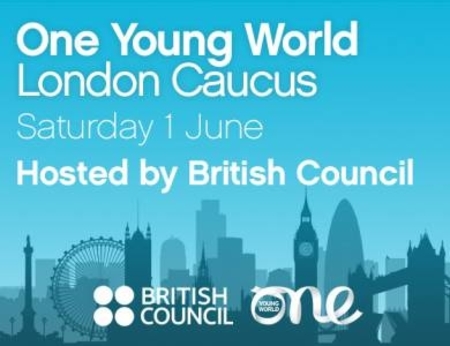 We will be welcoming leaders in their respective fields to address overarching themes of gender equality, civic engagement, education and the Sustainable Development Goals.
10. UNLEASH2019 China, 6-13 November.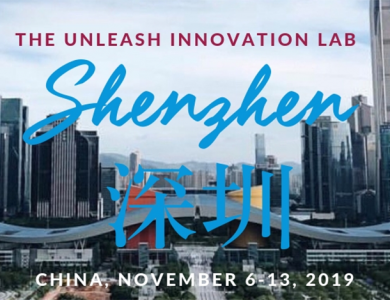 UNLEASH invites the top talent from around the world for a week of innovation in Shenzhen in China, from November 6 - 13, 2019. UNLEASH covers all expenses for travel, accommodation, curriculum and activities and provides you with a new toolset for how to innovate, create impact at scale and collaborate with experts, mentors and facilitators from all over the world.