Today is World Water Day, an international day which aims to raise awareness about the lack of access to clean drinking water around the globe. Water scarcity is still one of the most pressing global issues: 1.8 billion people use drinking water that has been contaminated with faeces - putting them at risk of contracting deadly diseases such as cholera - and today more people have a phone than access to clean drinking water.
Ensuring access to water and sanitation for all by 2030 has therefore been set as a Sustainable Development Goal (SDG 6) by the United Nations. Here's is the work some of our young leaders are doing to meet this objective:
Heloise Greeff
Heloise is a Doctoral Researcher at the Computational Health Informatics Lab of the University of Oxford, where she is developing Smart Water Systems for use in hand pumps in drought-affected areas. The project aims to design, build and use mobile technology innovations for water security. Heloise is personally developing the algorithms that predict pump failures and ensure timely maintenance. They can also identify groundwater levels and users by pumping characteristics to better inform public policy in these remote areas.​ To inform her work on Smart Water Systems. Heloise is currently doing field studies in Kenya and Bangladesh.
 
James Thuch Madhier
South Sudanese Ambassador James is the founder of The Rainmaker Enterprise. The organisation aims to provide a sustainable solution to food insecurity and water conflicts. With the use of a well and a solar-powered pump, James will create a farm with micro-drip irrigation to collect water and grow livestock feed. The products can then be sold to family farmers in the South Sudanese city of Wau at modest prices.
James presented his organisation at the 2016 Summit in Ottawa during the Resolution Project's Social Venture Challenge. The official launch of The Rainmaker Enterprise will be on 24 March in Toronto, Canada, for which tickets can be found here.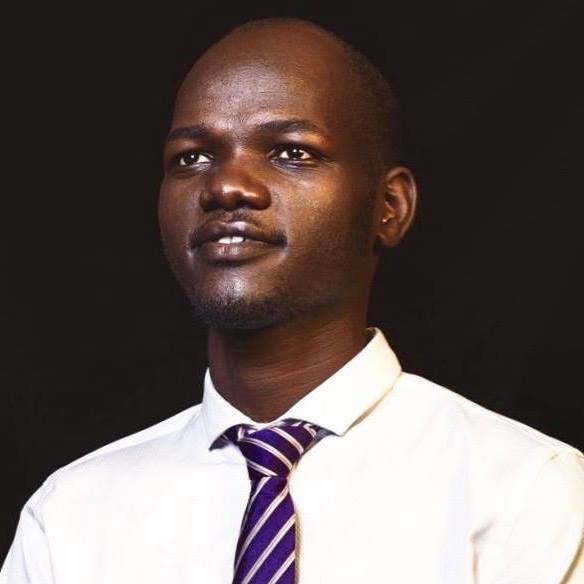 Hermella Woldehana
Hermella founded NGO Drop of Water after being inspired the work of Water.org Co-Founders Matt Damon and Gary White. Drop of Water is bringing clean and safe drinking water to people in rural parts of Ethiopia, and so far has positively impacted tens of thousands of communities. The organisation has also engaged more than 3000 volunteers to help create a clean water and sanitation revolution in her country. 
At the 2016 Summit in Ottawa, Hermella was finally able to meet her inspiration Gary White for the first time and discuss sustainable solutions to water scarcity.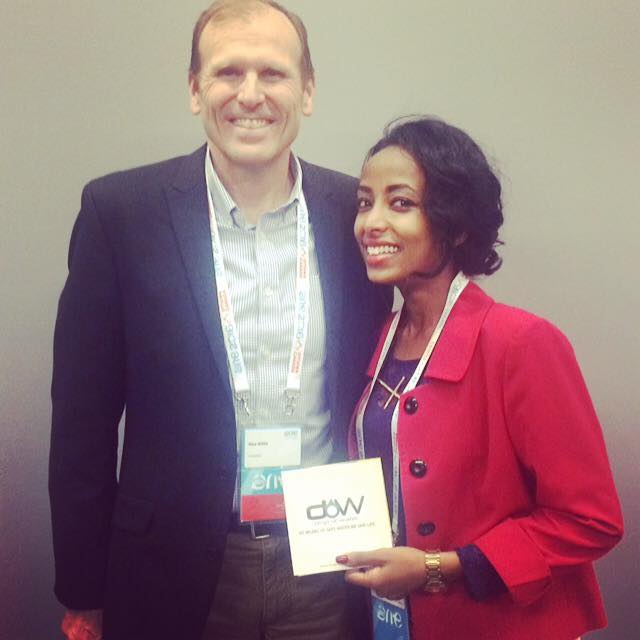 Seshana Aviananda
Seshana is a Water Credit Officer at Water.org in Indonesia. She supports the organisation's Water Credit Programme to improve the capabilities of community-based organisations and their potential as rural water providers to improve access to water and sanitation for those communities. With her background in Environmental Engineering, she conducts research on community-based solutions in West Java, Indonesia. 

During the 2016 Summit in Ottawa she spoke on stage during a Special Session with Water.org Co-Founder Gary White:


​
Min Woo Kim
Min Woo is the President of the Asia Pacific Youth Parliament for Water and has used this position to create a broad network between young people across Asian and Pacific countries. He has been involved in and attended a variety of water and environment conferences, networks and parliaments across the globe, from Sweden to Thailand. He has streamlined global youth participation in these organisations by creating the International Youth Steering Committee. Youth representatives from all over the world agreed to work together in one direction towards the 7th World Water Forum in 2015. Min Woo also visited Thailand to attend the ASEAN Water Dialogue Conference, where he hosted the Youth Media Competition, encouraging participating young people to use social media throughout the event.​