On 21 March, Guinness World Record officially recognised Ambassador of the Week Hussain Manawer for giving the World's Largest Mental Health Lesson at London's Hackney Empire. Alongside King's College London senior psychologist Professor Dame Til Wykes,  Hussain hosted 538 secondary school students for a 30 minute presentation on mental health and gave a spoken word performance. By receiving this global recognition, Hussain hopes to build awareness and combat the stigma around mental health.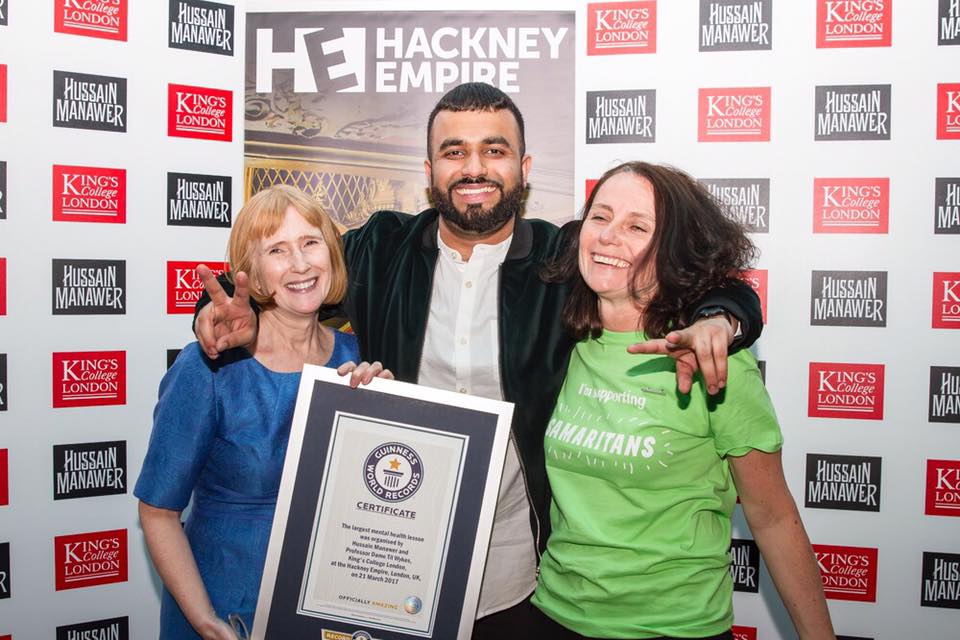 Hussain is an Ambassador who wears many hats: he is a campaigner, social entrepreneur, poet, mental health spokesman and future astronaut. He founded his own creative agency 'Hussain's House' and has been active in raising thousands of pounds for charity.
In 2015, Hussain entered and won the Kruger Cowne's Rising Star Competition after delivering a spoken-word performance at the One Young World Summit 2015 in Bangkok. Taking on the position of the Kruger Cowne Rising Star, Hussain has become a voice of the millennial generation and will travel into space in 2018 with XCOR Space Expeditions as Britain's first Muslim astronaut. Last year, he was the face of Mayor of London Sadiq Khan's Night Tube 'London Is Open' campaign.
At the 2016 Summit in Ottawa, Hussain performed 'Mother Tongue', a tribute to those who are battling mental health issues.