One Young World Ambassador of the Week Katerina Gavrielidou has been nominated for the prestigious role of United Nations Envoy on Youth and, if selected, hopes to use the position to work for better opportunities for disadvantaged young people. The young Cypriot says she wishes to help "youth who face discrimination and don't get the chance they deserve because they are excluded in society".
Gavrielidou, 28, would also use the envoy's role to highlight the need to empower youth in small countries as well as the larger economic powers. "I'm motivated to give to the youth chances in employment, in education, and to strengthen the involvement of young people in society and in political life," she says.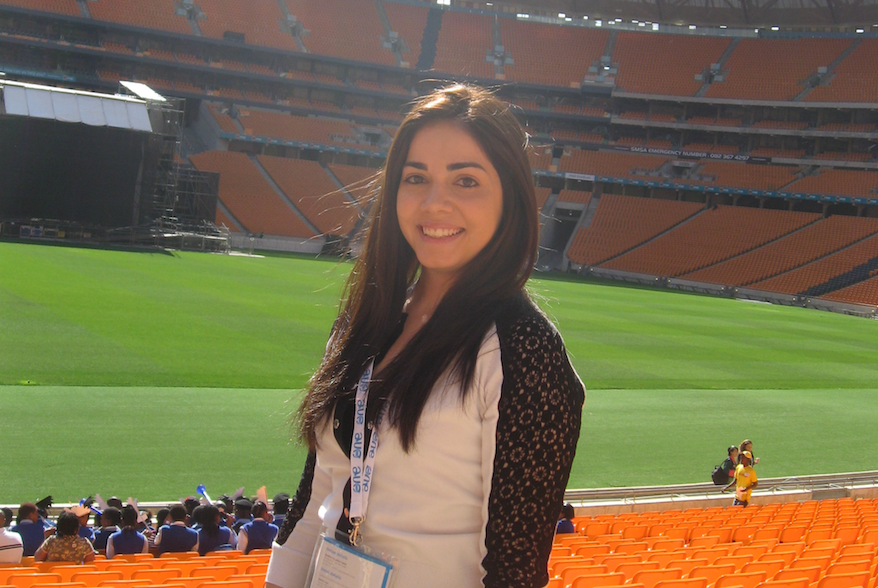 The UN Envoy on Youth, she believes, can encourage the UN itself to set an example to the world's political leaders by giving young people the chance to take an active role in all UN departments and programmes. "The UN has many programmes and we need the youth to have more opportunity to be part of them and have their voice heard," she says.
In her home country, Gavrielidou is a co-founder of The European Cyprus Society, which encourages young people to feel confident that they can play a part in society and political life by bringing them into contact with key people, from government ministers to ambassadors and young entrepreneurs. 'We organise meetings with decision makers and inspiring individuals to encourage young people to overcome their limitations and show them great role models," she says.
Her credentials for the role are impeccable, as she is already an Elected Member of the UN Habitat's Youth Advisory Board, representing Europe, and a Global Shaper for the World Economic Forum.
Her work in youth empowerment has led to her being honoured by HM Queen Elizabeth II, who gave Gavrielidou a Queen's Young Leaders Award at a ceremony at Buckingham Place in London in June last year. As part of the Queen's Young Leaders Programme, Gavrielidou has studied Leadership at the University of Cambridge.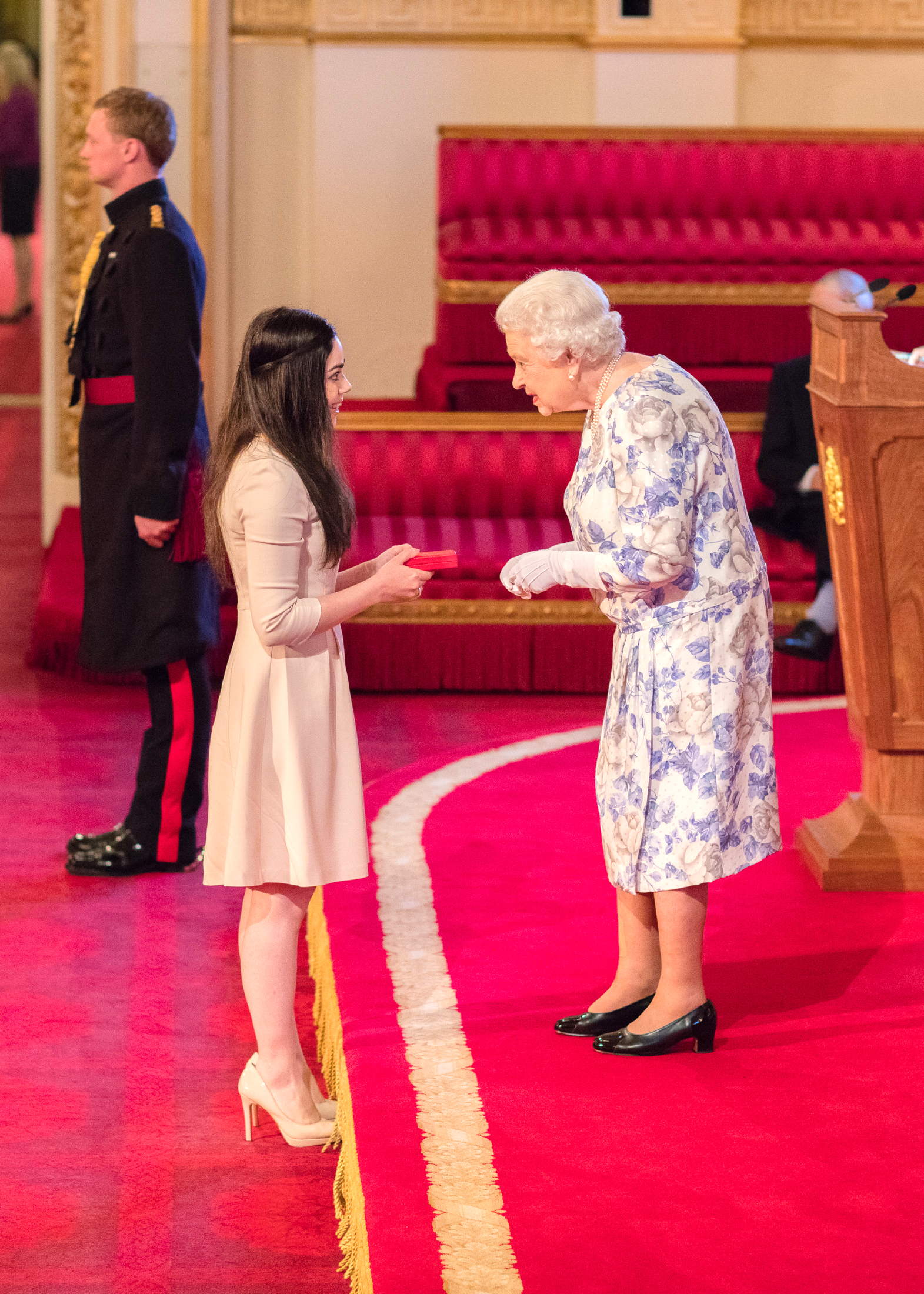 An economist, Gavrielidou was educated at the London School of Economics and Political Science, where she completed an MSc on Politics and Government in the European Union. She previously took a BSc in Business Studies at the University of Lancaster. During her time in the UK she met young people from many countries and realised that a lack of opportunities for young people, even graduates, was a common problem around the world.
She is also a young politician. Having done an internship at the European Parliament, where she specialised in emerging markets finance, Gavrielidou has stood for election in Cyprus at both local and national elections. She hopes that, as UN Envoy on Youth, she might have a chance to persuade political leaders that they should be encouraging young people "to participate and share their opinions with each other in order to represent the youth voice in decision making".
The exclusion of young people from the political process is damaging to all generations, she argues. "I think the involvement of young people in society and the job market is beneficial for the whole of society not just for the youth."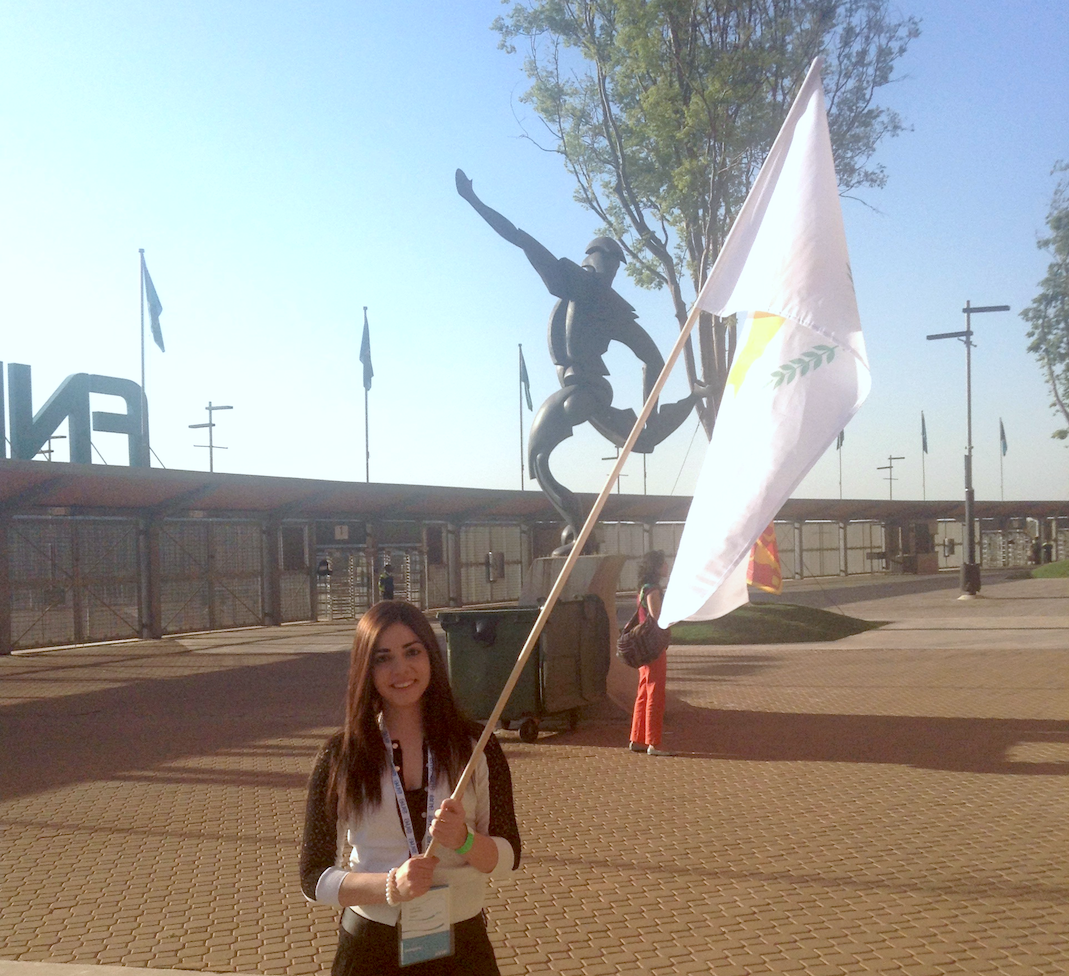 The UN Envoy on Youth role was established by former Secretary-General Ban Ki-moon. Ahmed Alhendawi, from Jordan, was appointed as the first envoy in 2013 and, aged 28, became the youngest senior official in the history of the UN. The role's mandate is "to harmonise the UN system efforts on youth development, enhance the UN response to youth needs, advocate for addressing the development needs and rights of young people…[and] to bring the work of the United Nations with and for youth closer to them". Alhendawi announced earlier this year that he was taking the Secretary-General position at the World Organization of the Scout Movement, after completing his four year term as Envoy on Youth. It is anticipated that his successor will be a woman and Gavrielidou has high hopes it might be her. "It would mean a lot for me and my country Cyprus, and it would mean a lot for young people from small member states like Cyprus to have the same chance as everyone else," she says.