The Ambassador Community has had a busy start to 2020, meeting former heads of state, receiving Academy Award nominations and more. Check out some of the Ambassador news that you may have missed this week.
For Sama, a 2019 documentary film created by Waad Al-Kateab, received an Oscar Nomination. More here.
Karen Carvajalino became a Forbes contributor. More here.
Olasupo Abideen was appointed as one of the TEF Hub Leads. Learn more here.
Treerat Sirichantaropas, founder of Paper Green, was featured by Backpack Journalist. Read here.
Mary Helda Akongo was invited to the Ladies Coffee Chat to speak on the topic of 'networking as a tool for success'. More here.
Fatoumatta Kassama was selected to participate in the African Presidential Leadership Program. More information here.
Gabriel Silva addressed the Panama National Assembly on the topic of corruption. Watch here.
TukAid, founded by Edwin de Wit, was featured by Innofest Nederland. Discover more.
Francisco Abad was invited to share his thoughts on the implications of the entrepreneurship law in entrepreneurs and civil society in an interview by Desde Cero ET Magazine. Read the article here.
Yolanda Joab was invited to take part in a sit-down meeting with former US President Barack Obama during the inaugural Obama Foundation Asia-Pacific Leaders Program. More here.
Mete Coban received an MBE in the New Years Honours list. Learn more here.
Ayano Sasako was selected to join the fifth class of Schwarzman Scholars. Find out more here.
Spandana Palaypu was listed as a 'trendsetter' on Ahlan's Most Influential 2019 list, one of UAE's most popular magazines. More here.
OYW Ambassador Shakira Choonara moderated a panel discussion at the 20th International Conference on Aids and STIs in Africa. The prestigious panel included the First Lady of Botswana and Her Excellency Neo Jan Masisi, the UNAIDS Country Director for Mozambique. Discover more.
Ahmad Nabeel was invited to meet His Royal Highness Prince William, Duke of Cambridge, during his first official visit to Kuwait. More here.
Fernando Rangel was recognised by McKinsey & Company as one of Brazil's 20 inspirational leaders in their twenties in their annual report, 'Brazil 2020 Opportunity Tree'. Discover more.
Andrea Orsag co-hosted the "Innovate towards Circularity" event, which brought together 100+ change makers to dicuss how to create, scale and accelerate solutions to the climate crisis. More here.
Bonita Sharma was invited to speak at a Tedx event at Kathmandu University. Read more here.
Izzi Lerwill was invited by Grant Thornton UK's CEO, David Dunckley, to speak on stage at their UK Partner Conference. More here.
Hasan Abo-Shally hosted Hasoub Conference 19, Hasoub's annual conference and the largest technology innovation event in the local Arab society. Watch some of the highlights below.
Ambassadors in the news
Melusi Simelane's work leading the #QueerEswatini movement was featured in a 4-page spread by Attitude Magazine. Read here.
Emad Badi was invited by Al Jazeera English to share his thoughts regarding Libya's civil war. Full interview here.
Keithlin Caroo was featured on the cover of Dazzle Magazine for her work mobilising rural women. Watch her interview below:
Gregory Rockson's mPharma was featured by Reuters: "YEAR ENDER - From medicine to recycling, 6 African start-ups doing business for good in 2019"
Demola Adeleke was featured by TheCable: "SPOTLIGHT: Meet Adeleke, blind corps member advocating inclusive society for physically challenged"
Awards
Priya Prakash won the Cisco Youth Leadership Prize. More information here.
Build Magazine awarded Ghislain Irakoze with the "Best E-waste Solutions Provider - East Africa" for his initiaitve, Wastezon. Read the press release here.
Benjamin Bocio Richardson was awarded with National Solidarity Volunteering Award by the Vice-President of the Dominican Republic, Dr Margarita Cedeño de Fernández.
Events
Manila: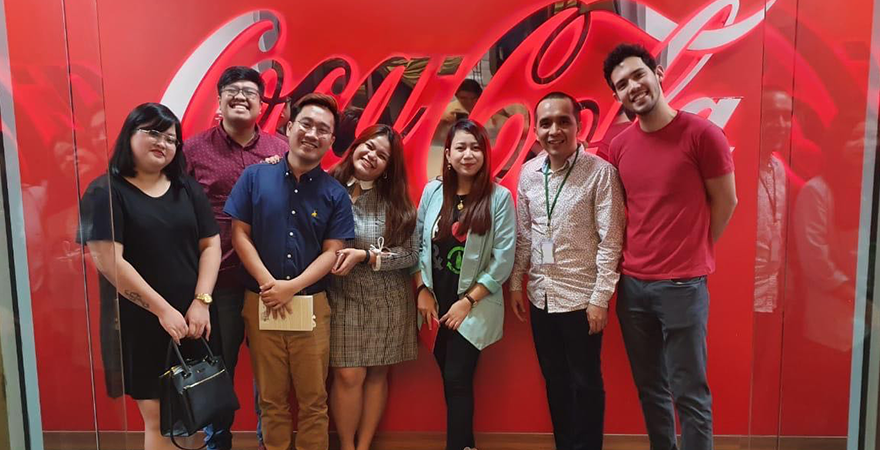 Costa Rica: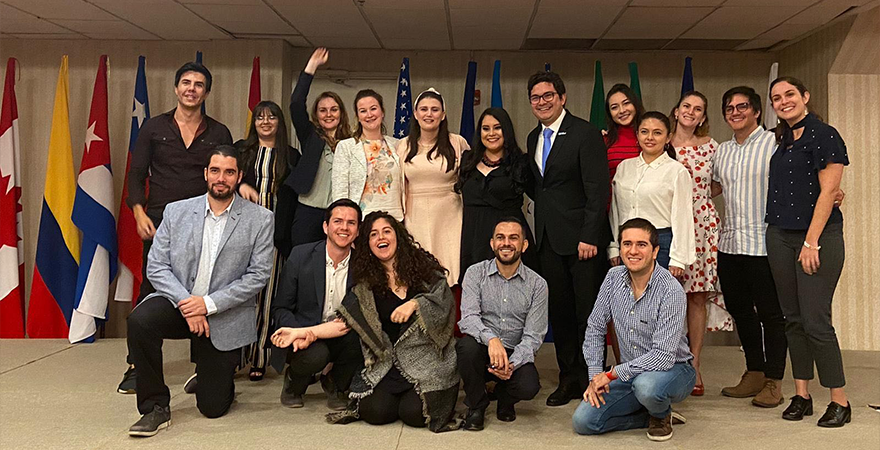 GOT SOME AMBASSADOR NEWS YOU'D LIKE US TO SHARE? PLEASE SEND IT TO 

[email protected]

.