We at One Young World are proud of Ambassador Leslie Ossete of the Republic of Congo for receiving the internationally-renown Hult Prize, the world's largest student social enterprise competition. Team 'Magic Bus', comprised of Leslie and three fellow Earlham College classmates, was selected out of a pool of 25,000 applicants to win $1 million in start-up capital. President Bill Clinton personally awarded the prize at the Clinton Global Initiative Final this week.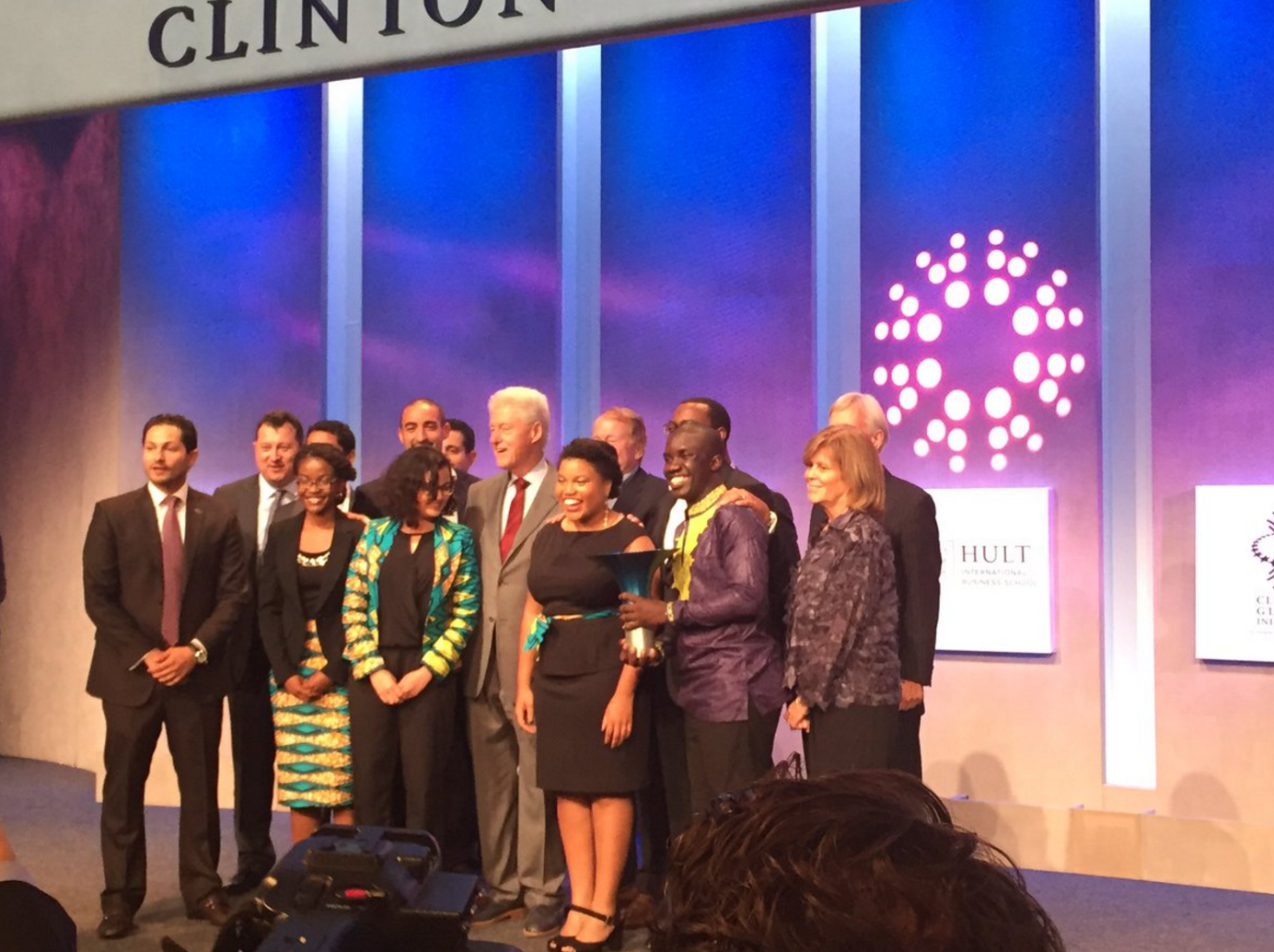 'Magic Bus' aims to tackle President Clinton's 'Crowded Urban Spaces' challenge: 'Can we build sustainable, scalable and fast-growing enterprises that double the income of 10 million people residing in crowded urban spaces, by better connecting people, goods, services and capital by 2022?"
The project is a text-based ticketing service which seeks to revolutionise public transportation in developing countries. Accessible from inexpensive mobile phones, commuters can receive information about transport schedules and inform drivers of demand so they can better plan their trips. For those without phones, they can get access to the service from a station-based ticket agent. By making public transportation more efficient and reliable, those of lower economic status will benefit from greater mobility, and bus operators and ticket agents will generate sustainable incomes from the increase in customer demand.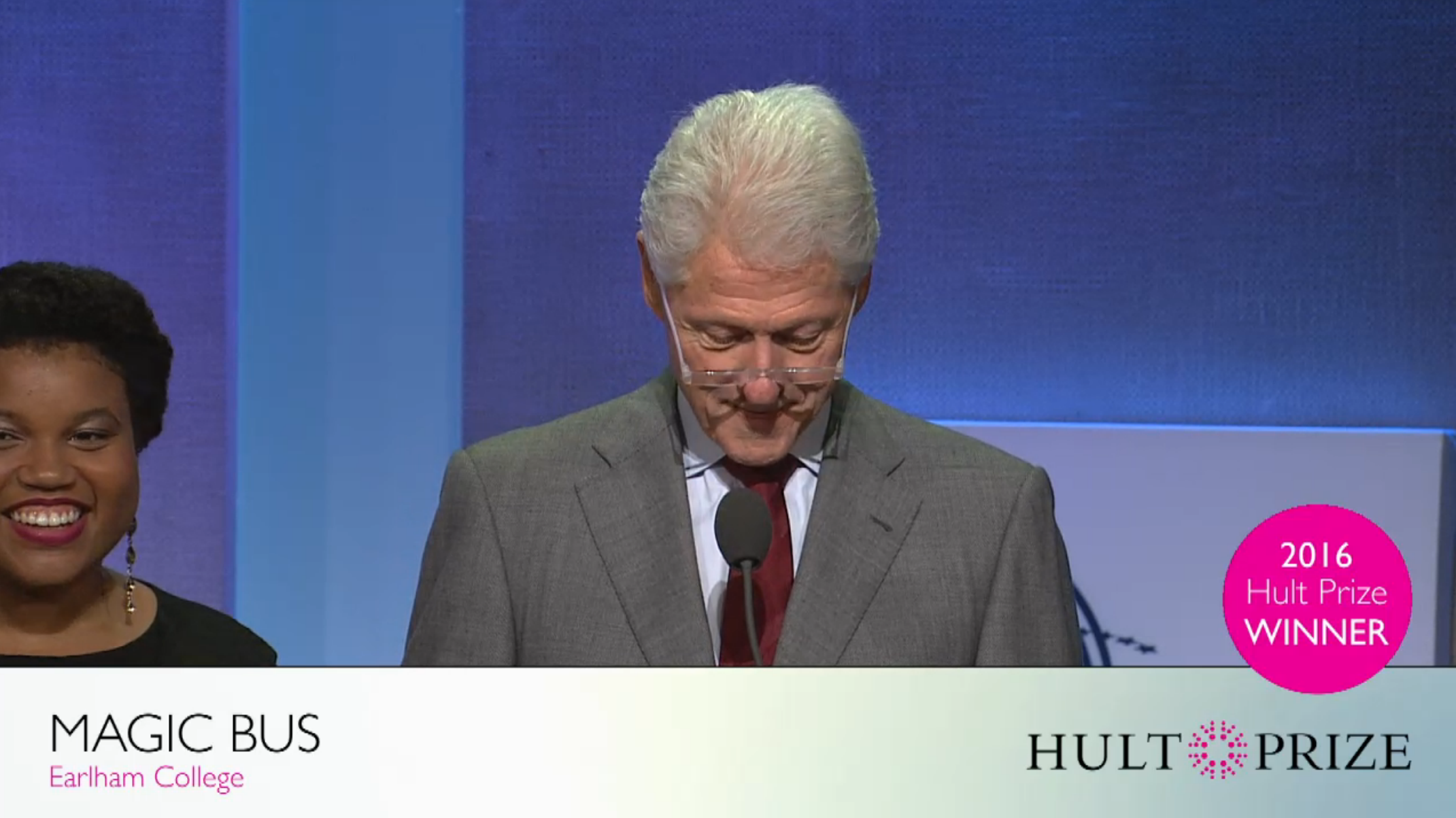 They piloted Magic Bus in Nairobi this past summer before attending the Hult Prize Accelerator, an incubator for social enterprises. The Transdev Transport Challenge also awarded the team $10,000 for being one of the best three transportation start-ups.
Congratulations to Leslie and Team Magic Bus!