Young leaders can now apply to attend the next One Young World Summit, which takes place in Ottawa, Canada, 28 September - 1 October 2016.
Applications are open to 18 – 30 year olds from every country, industry, sector and background. Successful applicants will have proven leadership abilities and a track record of making a significant impact in his or her country, community or institution.
Young people from 112 select countries can also apply for One Young World's All Bar None sponsorship scheme. All Bar None is an initiative designed to ensure that outstanding young people from every country in the world are represented at the One Young World Summit 2016.

We have selected 112 countries that have been less well represented at previous One Young World Summits. Through All Bar None, we will work closely with our partners and sponsors to find sponsorship for one young person from each of these countries to attend the Summit in Ottawa.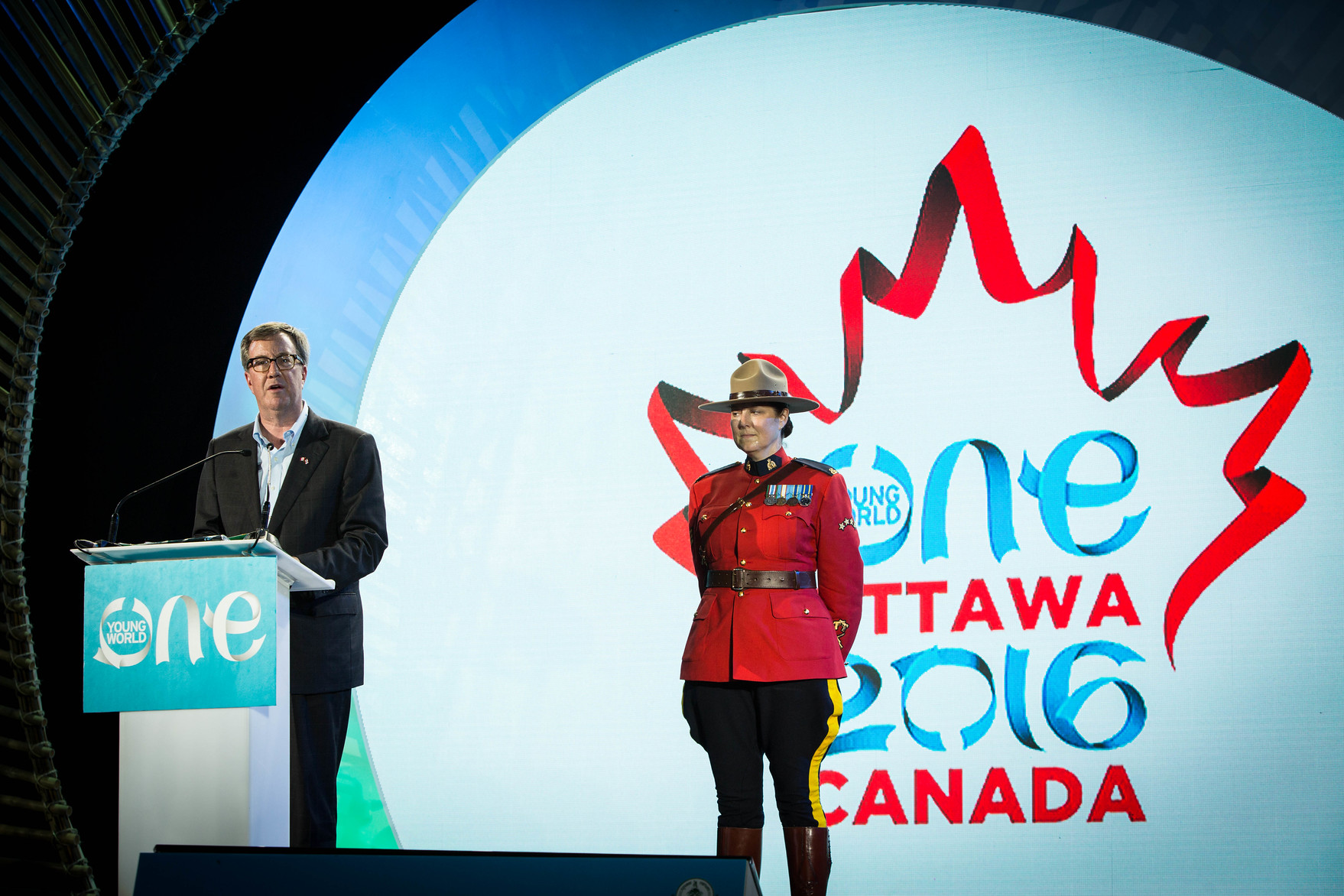 Speaking at the Closing Ceremony of the 2015 Summit, Mayor Jim Watson of Ottawa said:

"Ottawa is very grateful to host the Summit. We are excited to be welcoming the world's most exceptional young leaders to our city next year. Our city recognises the importance of youth and the role they play in shaping our communities, our country and our world. We recognise that your generation is made up of tomorrow's decision makers. Canada is a place that values opinions and ideas. In Ottawa we know that the world is a better place when you're open to collaboration. We know it's the only way you can make progress and find true and meaningful solutions.
The past 10 years have proven that the world's young and energetic leaders are on the right side of history. From gay rights, to climate change, to advocacy for refugees, your generation has shown that it is more caring and forward-looking than ours. That gives me a great deal of hope for the future. One Young World plays a key role in making this key change happen. It inspires, it empowers and it helps connect the world's young people so it can help inspire change across the planet. The opportunity to host an event like this does not come around every day, and we will not let you down."
Click here to apply to attend the One Young World Summit 2016. To find out more about the All Bar None sponsorship scheme, click here.