The woman who rebuilt the global consensus on climate change and helped make history as an architect of the Paris Agreement is heading to The Hague for One Young World's 2018 Summit.
Christiana Figueres, who comes from Costa Rica, has created a new form of collaborative diplomacy which she is trying to use to help Governments work together to save the planet.
During her six-year tenure as Executive Secretary of the United Nations Framework Convention on Climate Change (UNFCCC), she had a transformative effect on negotiations, introducing a spirit of fairness, transparency and collaboration.
Her efforts culminated in 195 sovereign nations coming together to sign the historic Paris deal to keep global temperature rise this century below 2 degrees Celsius above pre-industrial levels and to pursue efforts to limit increases further to 1.5 degrees Celsius.
Her role at UNFCCC under former Secretary-General Ban Ki-moon ended in July 2016, shortly before the election as United States President of Donald Trump, and Christiana has continued her climate change activism as a founding partner of Global Optimism, an enterprise focused on social and environmental change.
Through Global Optimism she is convenor of Mission 2020, a global campaign to drive urgent action to reach a turning point on greenhouse gas emissions by 2020.
Mission 2020 has set out six milestones to attaining that goal; switch to renewables, use zero emissions transport, build liveable cities, restore our forests, make industries green, and invest in climate action.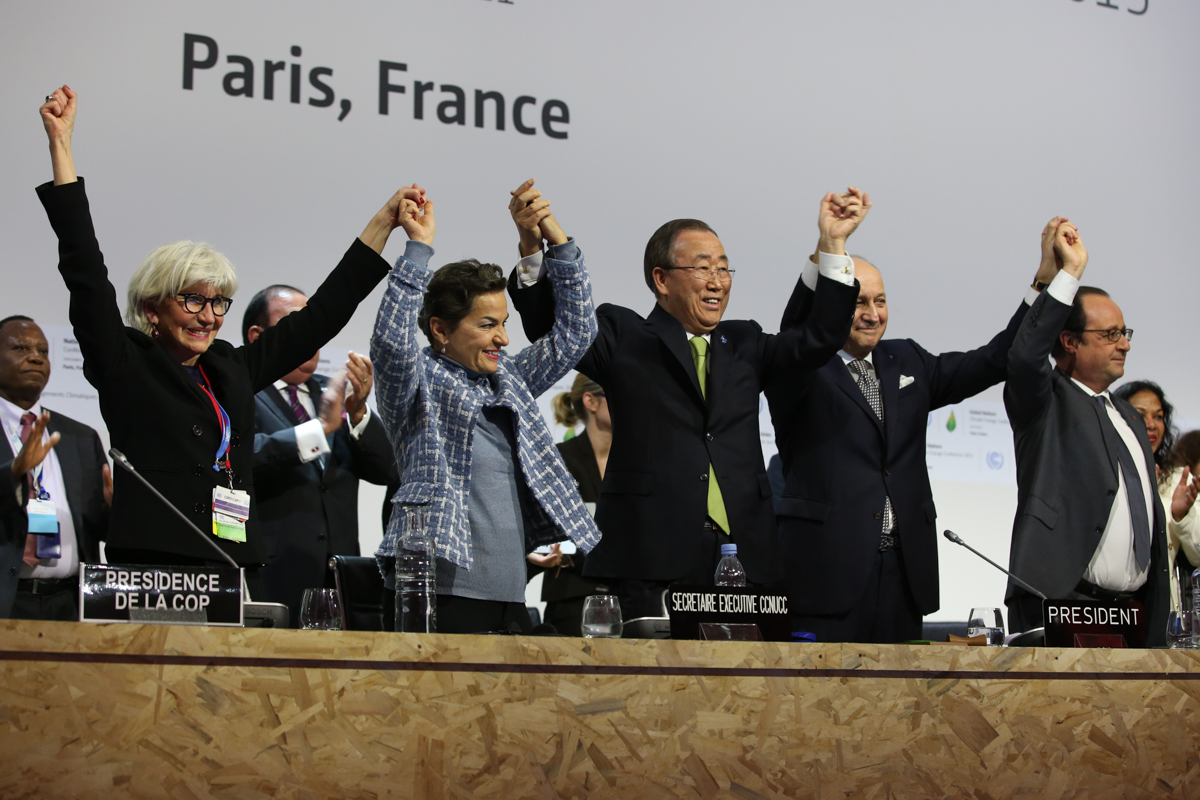 Christiana never loses an opportunity to stress the importance of speed in making these things happen. She says that the 41 gigatonnes of CO2 emitted globally each year must be reduced decade by decade until it is down to five gigatonnes by 2050. "We can direct all our technology now and all our ingenuity to doing this," she says. "But if we don't, if we don't, the human pain, the human cost, to say nothing about nature, is frankly unacceptable, intolerable, irresponsible."
She is also inspiring urban communities to be at the forefront of tackling climate change as the deputy leader of the Global Covenant of Mayors for Climate & Energy, an international alliance of cities which share a vision of supporting voluntary action to reduce emissions. "Cities are essential to implementing the Paris Agreement," says Christiana. "The Global Covenant of Mayors is the major platform to make that happen."
Christiana, 61, was born in San José, Costa Rica, and her father, José Figueres Ferrer, was three-times president of the country. She has a masters degree in social anthropology from the London School of Economics.
She is also currently a World Bank Climate Leader and an Advisory Board member of energy giant ENI, the global consumer goods company Unilever, and Formula E, the electric-powered motor racing championship.
Christiana was a guest at a reception held by One Young World and Vanity Fair last year at Vogue House in London to mark coverage in the magazine of the 2016 One Young World Summit in Ottawa, at which Counsellors included Justin Trudeau and Meghan Markle.
To all her roles Christiana brings her unshakeable belief in humanity. "I have learned in my life that optimism is not the result of changing the world but the route to doing so," she says. "The coming years are a generational chance to make a positive impact. We must see that chance with a deep sense of the huge privilege that it is to be alive today, and a fierce, stubborn optimism."