His Excellency General the Honourable Sir Peter Cosgrove AK MC (Retd) Governor-General of the Commonwealth of Australia and Her Excellency Lady Cosgrove were delighted to welcome One Young World delegates, Ambassadors and sponsors to the annual Oceania pre-Summit reception at Government House in Canberra. They were joined by guest of honour, Her Excellency Clemencia Forero-Ucros the Ambassador of the Republic of Colombia to Australia.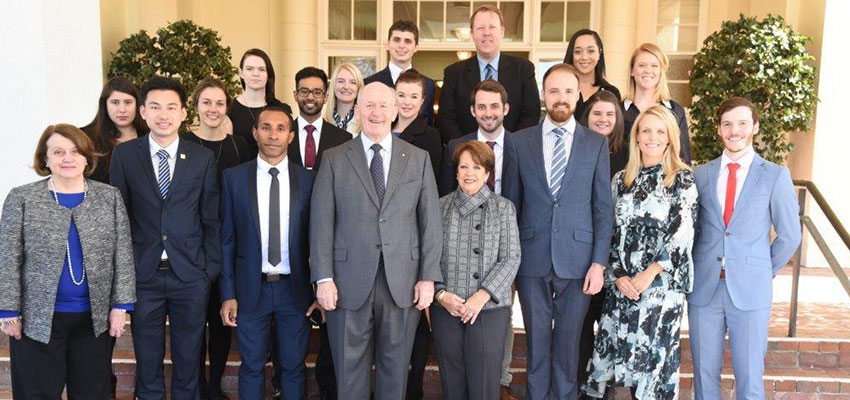 His Excellency General the Honourable Sir Peter Cosgrove said, "There will be just a few times in your life when you will have the opportunity to mix with world leaders, to discuss the most pressing issues facing the planet, to share ideas and develop solutions for a better world. You are about to have one of those experiences. By any measure attending a One Young World Summit is an exciting and important moment."
The Governor General also announced the bid for Australia to take on the prestigious honour to host a future Summit. "The baton will be handed to The Hague for 2018 and perhaps one day the One Young World might come to Australia."
The goal to take on the challenge of being a host city will enable a demonstration that Australia, and the greater Oceania region, can use One Young World as a vehicle to showcase the impact and contributions of our young leaders, improving the world and enhancing our reputation as being genuinely engaged with young people.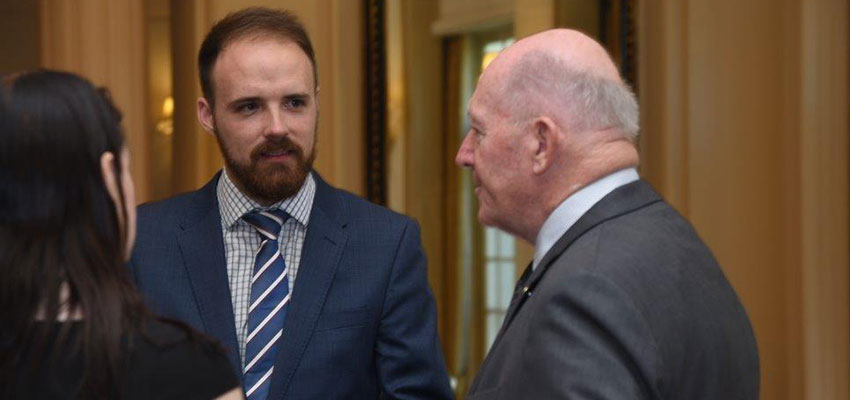 Dan Ryan (pictured above), Co-Chair of the National Organising Committee announced, "It is a unique opportunity to host an internationally diverse, youth driven event that is second only to the Olympic Games in terms of the number of countries represented and second to none in the calibre of world famous participants. From today, as Co-Chairs of the National Organising Committee, myself and Triona will be accepting expressions of interest to join this exploratory committee, and I look forward to the contributions of all of you here in this endeavour."
To support or learn more about our activities including the bid to host One Young World locally: contact [email protected] and [email protected].