Last week One Young World Counsellor Vinicio Cerezo was appointed as the new Secretary General of the Central American Integration System (SICA). SICA is the economic and political organization of Central American states established in February 1993.
At the SICA Presidential Summit held in Costa Rica, the ex-President of Guatemala was elected with considerable acclamation and will replace the Salvadoran Marina Velásquez de Avilé, who concluded her term.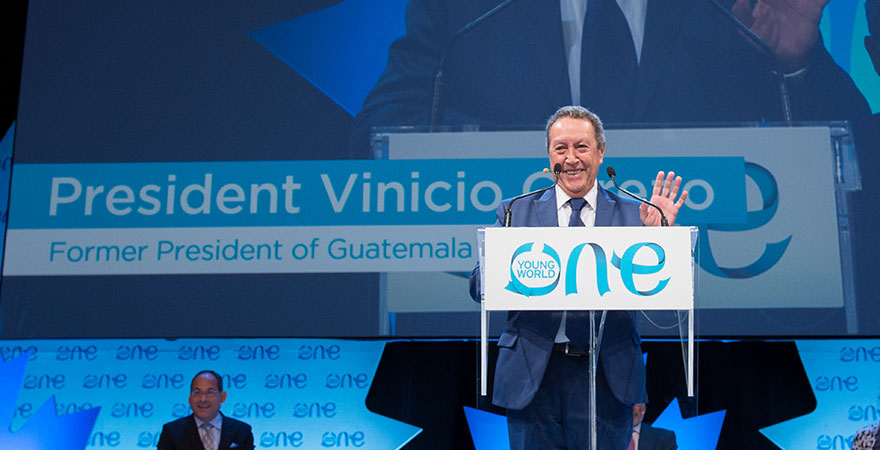 "I would like to inform everyone that the former President of Guatemala has been elected as the new Secretary General," announced Costa Rica's President Luis Guillermo Solis at the Summit.
Cerezo, who ruled Guatemala from 1986-91, played a key part in the peace process that was occurring in Central America during the 1980s and still to this day remains active in peace matters through the 'Esquipolas Foundation for Central American Integration'. He believes that the main challenge his administration will face will be dealing with drug trafficking, organised crime and the sense of insecurity that they both inevitably bring.
The now Secretary General took part in the One Young World 2016 Summit in Ottawa, Canada in the 'Transformation and Innovation in Latin America' Special Session.  He spoke alongside fellow ex-President Carlos Mesa, who held office from October 17, 2003 until his resignation on June 6, 2005, and former Chief of Staff of Venezuelan President Carlos Andres Perez, Beatrice Rangel.