The CEO of Deutsche Bank John Cryan has warned that a "big number" of his staff will lose their jobs to robots and called on colleagues to adopt a "revolutionary spirit" in preparing for the future working environment.
One Young World Summit 2017 will investigate the impact on the employment market of changing technology in an Education Plenary asking the question: "What Can Prepare People for Jobs That Don't Exist Yet?"
Delegate speakers from around the world will unveil their revolutionary projects for transforming classroom culture and giving students the mindset they will need for a job market in which they will require a skill set that is yet to be determined.
Shivad Singh has co-founded the Presto Academy in South Africa with the hope that it will change the outlook of South African students so that they can "give off their best self to the world". His The mission is to "make learning simpler, easier and more engaging" by using top-performing students to share their knowledge and switching the education model from vertical (teacher to student) to horizontal (student-to-student). The Presto Academy has sold over 2,000 copies of its university study guides and provided free educational content to over 30,000 high school students.
Harvard student Ana Hidalgo is changing the education system in her native Ecuador through her social enterprise, Young Potential Development Ecuador (YPD Ecuador), which works with over 4,000 students in low income communities to help them discover their potential and develop their talent through entrepreneurship and 21st century skills training. The programme develops inter-personal and socio-emotional skills that will enable children - including those from indigenous groups and child labourers - to pursue higher education and fulfilling careers.

Kumba Musa, founded Science, Technology, Engineering, and Mathematics (STEM) Women in Sierra Leone to increase the percentage and participation of women in science in Sierra Leone. STEM uses practical sessions in elementary schools, teacher training programmes, mentorship, and radio talk shows to simplify complex elementary school science topics.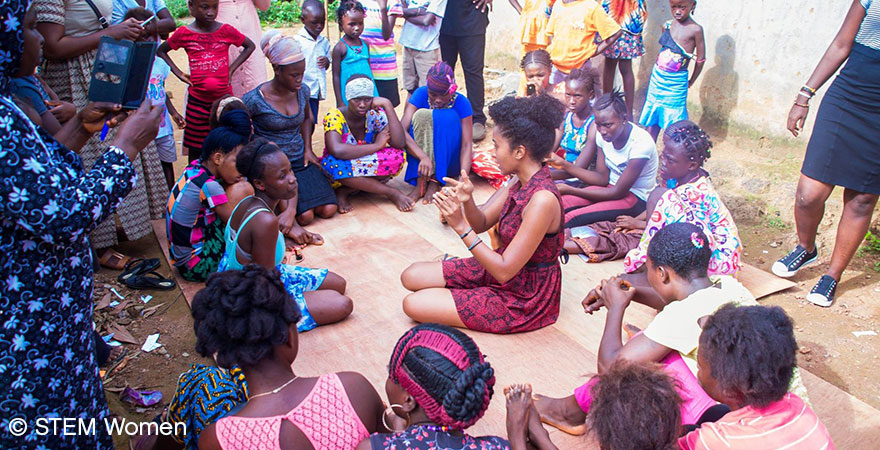 Ahmed Nassar is changing the career trajectories of Egyptian students in the public education system by training them for the 21st Century jobs market. A former Coca-Cola marketing executive, Nassar and some friends set up the non-profit organisation MECA in 2008 to empower Egyptian youth and fight poverty through education. MECA serves over 20,000 students annually across 15 Egyptian universities, and is sponsored and supported by global multinational corporations.

Karen Carvajalino started her first business venture at the age of eight and today she is the COO of Biz Nation in Colombia, a social enterprise that empowers young people by giving them practical technological skills and entrepreneurship education through online learning. Biz Nation brings entrepreneurship education to institutions by training their teachers and re-adjusting their curricula using innovative methodology. To date, its programmes have reached over 500,000 individuals.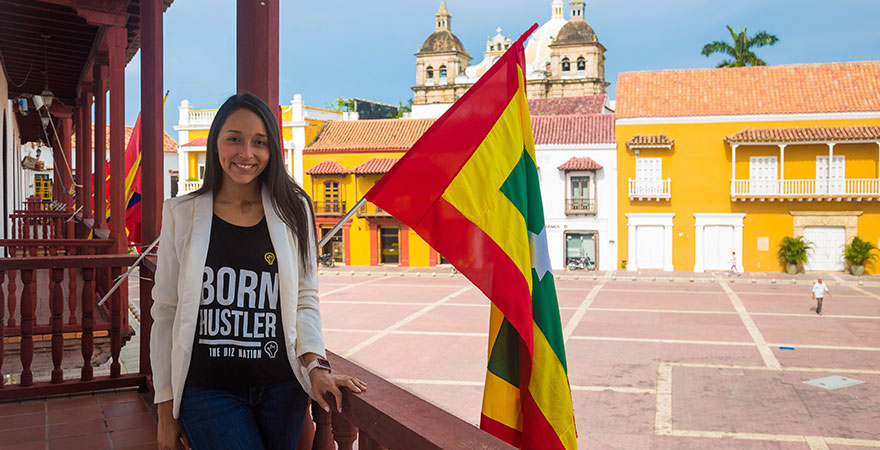 Chance is a tech social start-up with the mission to reveal the invisible talents of young people. Co-founder and CEO Ludovic de Gromard will tell One Young World delegates how Chance uses artificial intelligence and has developed a semi-robotised coaching system for job candidates and headhunting system for companies. Chance's Honorary Chairman is Nobel Peace Prize Laureate and One Young World Counsellor Professor Muhammad Yunus. Its team of 40 includes start-up founders, neuroscientists, psychologists, social workers, software developers and designers.

One Young World's Education Plenary will also feature contributions from the former Public Protector of South Africa Thuli Madonsela, the supermodel Doutzen Kroes, the EVP and Group President of Verizon Wireless Ronan Dunne, the BMW Group Board of Management member Peter Schwarzenbauer, the founder of the Mara Group and young African billionaire Ashish Thakkar, and the President and Chief Executive of Siemens SA in Colombia and South America Daniel Fernandez.