Traditional forms of education are undergoing disruption, and the success of these methods are being heavily scrutinised. Danilo Oliveira Vaz, Ambassador of the Week from Brazil, has dedicated himself to the pursuit of more practical and innovative education that equips students with tools needed to tackle global issues.
His passion for education originated when he was offered a scholarship to study at one of Brazil's best private schools; Danilo was born in one of São Paulo's poorest regions. After graduation, he moved on to São Paulo State University, yet another one of the country's top institutions. But he soon realised the top-down approach didn't translate into meaningful and practical teachings; this is where his passion for alternate models of education was born. He moved to Berlin where he joined the inaugural class of Minerva Schools at KGI, an undergraduate program which offers an innovative curriculum and the opportunity to travel around the world to students looking to tackle challenges in the 21st century. At Minerva, Danilo has carved his own path creating student-led initiatives, including the Minerva Radio, and has dedicated himself to serving underprivileged communities in the realm of education. The program has an even lower acceptance rate than Harvard University: 4.69% compared to 5.2%.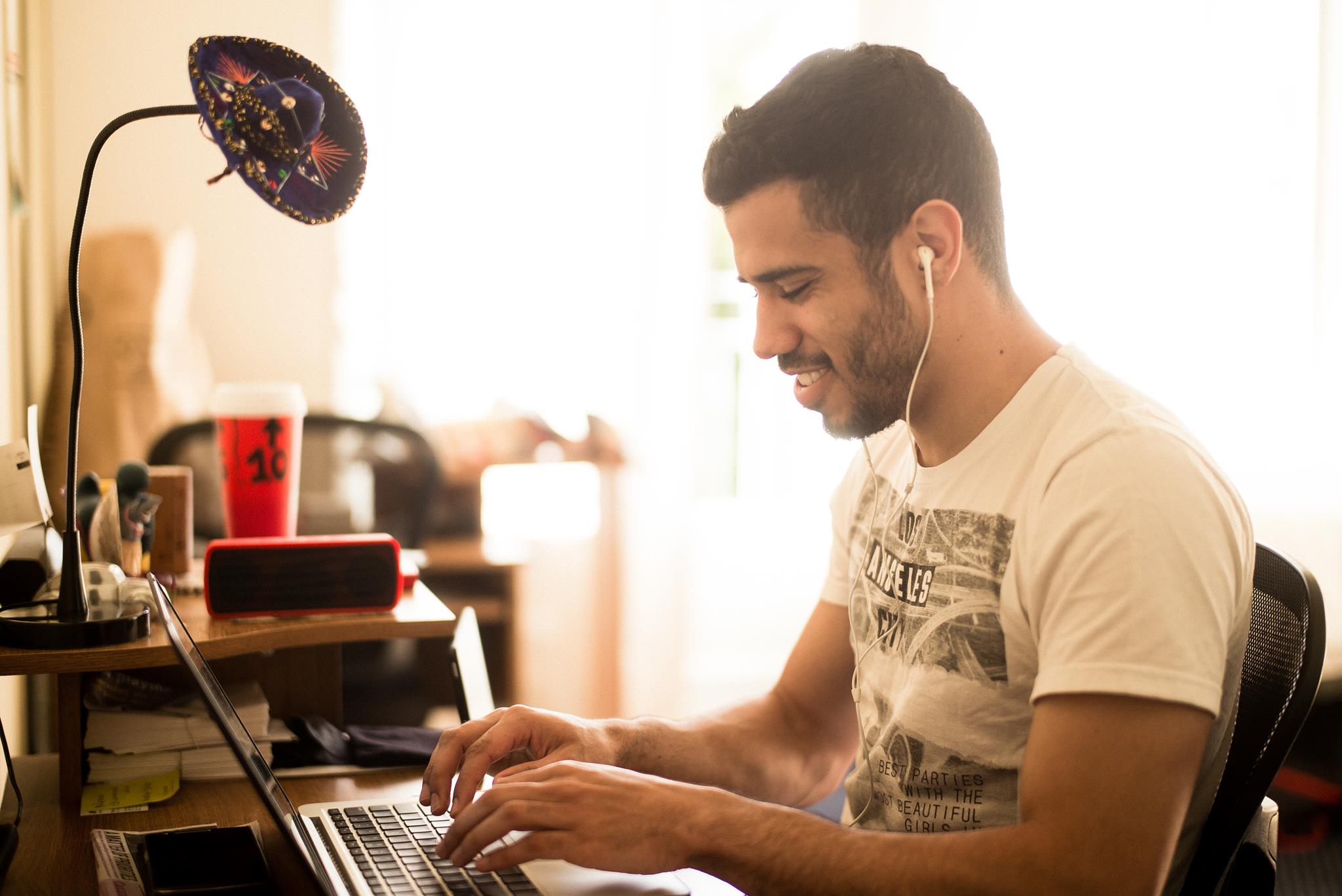 Last summer, Danilo received the chance to work on Anheuser Busch InBev (AB InBev)'s Educare Program in Brazil, an internal initiative provides scholarships to the dependents of the low-income employees working for the company. The ultimate aim is to increase their chances of professional success in the long term. He created the main portal for program's activities where they could track students' performance, and developed a mentorship program for Educare fellows who will get one-on-one mentoring from AB InBev executives to improve their soft skills.
The idea for Educare was born in 2014, where the pilot project partnered with five private schools in Fortaleza and Rio de Janeiro; over 300 students, from k12 to high school, participated in the program in its first year. Although 80% of students in the country are enrolled in public (and free) schools,  according to standardised performance assessments, these are usually the worst performing schools, primarily because of inefficient management of public services. Therefore, low-income students that do not have the means to afford private school are obliged to receive a low quality education, which in turn reinforces the vicious cycle of poverty in the country. In this context, initiatives like Educare are important for impoverished but talented students to achieve their potential. The project has now impacted over 300 students and is now being carried forward by another One Young World Ambassador, Tabata Amaral.
Daniel is now back in Berlin diving deep into altering traditional, unsuccessful forms of education, and continues to strive for providing students with the same opportunity to study as he was afforded.