Facebook has lauded One Young World's role as a key driver of social change in the world, with the social media giant hosting a celebratory event for the global leaders' forum at its New York offices in Broadway.             
"We couldn't be more honoured and privileged to host all of you," Carolyn Everson, Facebook's VP of Global Marketing Solutions told a group of One Young World Ambassadors and the organisation's co-founders, David Jones and Kate Robertson. "Because when you think about what [Facebook is] trying to do and the platform we are building, there is nothing more important to us than for people to drive social good and social values. On behalf of all of my Facebook colleagues, hats off and standing ovation to both of you and all of the Ambassadors in this room for everything you do."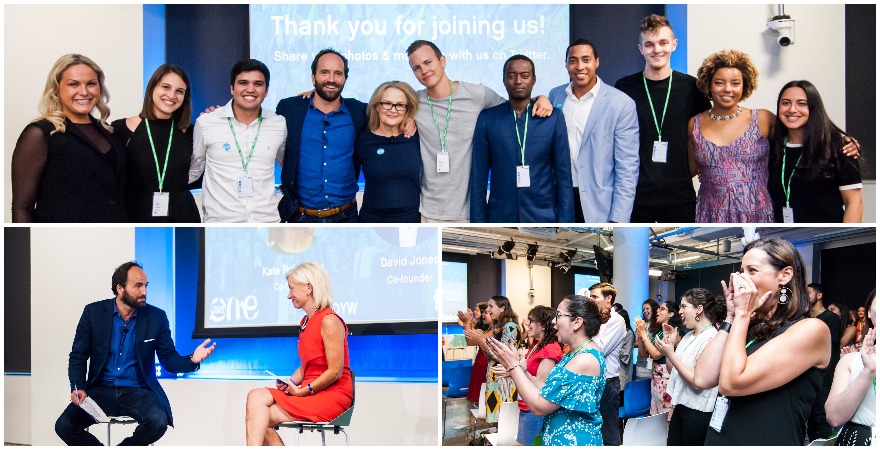 The event, "Facebook Hosts One Young World", was billed as a lesson in "Social Media for Social Good".
David Jones told an audience that included Facebook employees and socially engaged professionals that One Young World's mission in enabling a new generation of young leaders had become even more imperative in the current political climate.
"We kind of created One Young World originally because we felt that there was a leadership vacuum in the world - it would be fair to say, sadly, it hasn't actually got any smaller," he said.
"But we looked at a brilliant generation of young people and thought this is the most knowledgeable generation of young people we have ever seen, because of technology. They are the most socially responsible because they see all of the issues in the world and how they are impacting the planet. But above all they are the most powerful generation of young people in human history; they understand better than anyone how to use the power of social and digital media to drive change."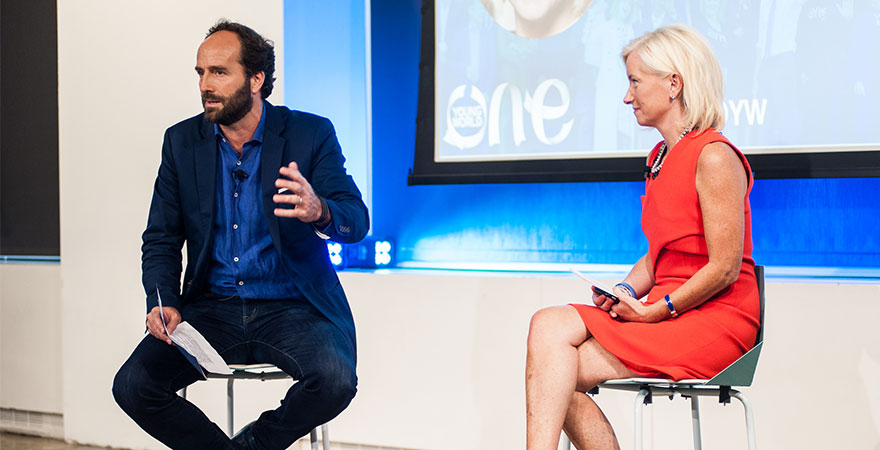 Carolyn Everson told the audience that Facebook's ambition now went beyond merely connecting people and was focused on giving users "better tools to build community". Everson, who will attend One Young World's 2017 Summit in Bogota as a Counsellor, said the need to "bring the world closer together" had been highlighted by recent developments in politics. "That was a realisation I think, given the environment that has happened over the last 12-18 months where we see countries that are starting to close in, become more nationalistic, as opposed to being more open and connected and operate in a global economy and with the notion of being a global citizen."
She noted the role that Virtual Reality platform Oculus, owned by Facebook, has played in bringing "sensitivity and empathy to the (world) refugee crisis" by allowing users to have a more realistic experience of the conditions suffered by migrants.
Kate Robertson spoke of the pivotal role that young corporate employees can have in bringing about greater social justice. "The global movers who really can help you make the change you want to see in the world will really be in the corporate sector," she said. "It's not necessarily a fashionable point of view - it's just a fact."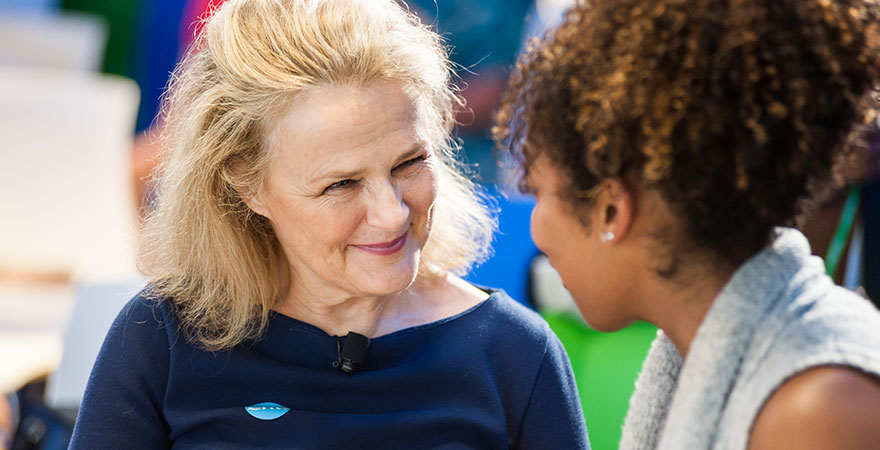 She introduced onto the stage the One Young World Ambassador Jerome Jarre, co-founder of #LoveArmy for Somalia, which used social media to raise $2.4m in 72 hours to fight hunger in Somalia. Jerome used the New York event to launch his latest initiative, Facebook Village, which allows donors to use social media and mobile phone networks to give money directly to people in Somalia, rather than paying for food to be imported from the west.
Other One Young World Ambassadors who addressed the Facebook audience included Renan Ferreirinha Carneiro, co-founder of Mapa Educacao, Kara Dickstein Wenger, the New York lead for the Circle of Young Intrapreneurs, Jacob Castaldi, co-founder of Ivory Ella, and Torin Perez, leadership expert, speaker and TED Resident.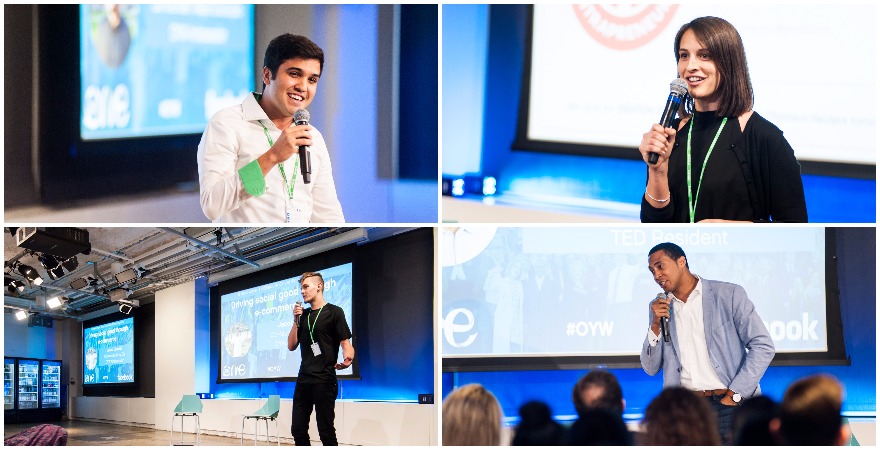 Watch the full livestream
here
.