Queen Elizabeth II has recognised the work of four One Young World Ambassadors who have created programmes that are aiding amputees in refugee camps in Syria, rural children in Bangladesh, the victims of female genital mutilation in Nigeria and the targets of sexual abuse in India.
The quartet have been named as winners of the prestigious Queen's Young Leaders award for 2018, which they collected personally from Her Majesty The Queen at Buckingham Palace. The winners were also be given a package of training, mentoring and networking and a one-week residential programme in the UK designed to help enhance the impact of their work.
I still can't believe this happened!! I finally received my Queen's Young Leaders award from Her Majesty the Queen  pic.twitter.com/UzmnFiaAt8

— Midia S Hassan (@MidiaHassan) June 26, 2018
This is the final year of the four-year Queen's Young Leaders programme, which celebrates and supports exceptional young people from across the Commonwealth of 53 nations. In total, 76 young people were selected this year.
The four winning One Young World Ambassadors include Kennedy Ekezie-Joseph, a youth activist and philosophy student at Nigeria's University of Calabar, who founded the Calabar Youth Council for Women's Rights, a non-profit organisation that creates awareness and advocates for the rights of Nigerian women in preventing female genital mutilation, gender-based violence and rape.
Kennedy won the Resolution Project's Social Venture Challenge award at the last One Young World Summit, held in Bogotá in October. The challenge, which requires delegates to build teams and submit plans for ventures that will make a positive impact, carries a great of US$3,000 and the winner undergoes a dynamic mentorship programme. Kennedy attended the 2017 Summit as an AstraZeneca Young Health Programme delegate.
Another Ambassador to be named as a Queen's Young Leader for 2018 is Midia Shikh Hassan from Canada. Midia, who is of Syrian descent, is the co-founder of Dextra, a social venture which uses 3D printing to make affordable and highly-functional prosthetic limbs for amputees in refugee camps in Syria. She has also established the Refugee Outreach Programme, which encourages entrepreneurialism within the refugee community in Ottawa.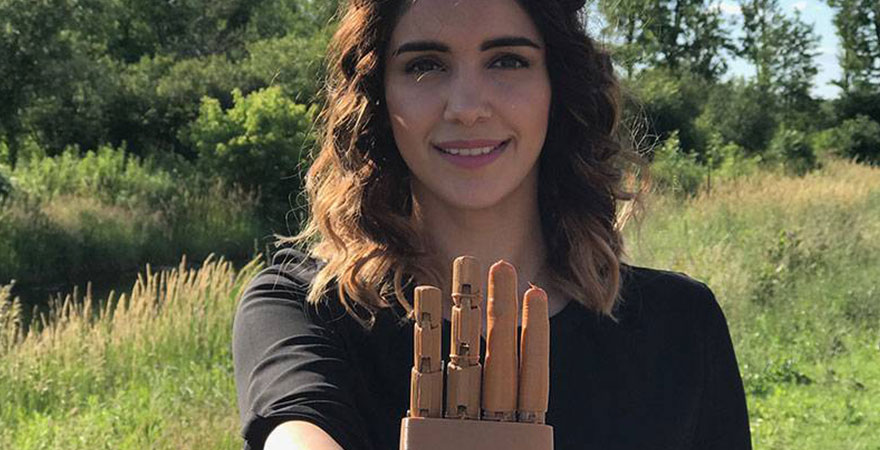 Ayman Sadiq, from Bangladesh, is the founder of 10 Minute School, a free online educational platform that provides remote students with interactive videos, live classes, quizzes and smart books. The platform, which has grown to serve 40m active users and is run by a team of 52 educators, is being used by 18,000 schools.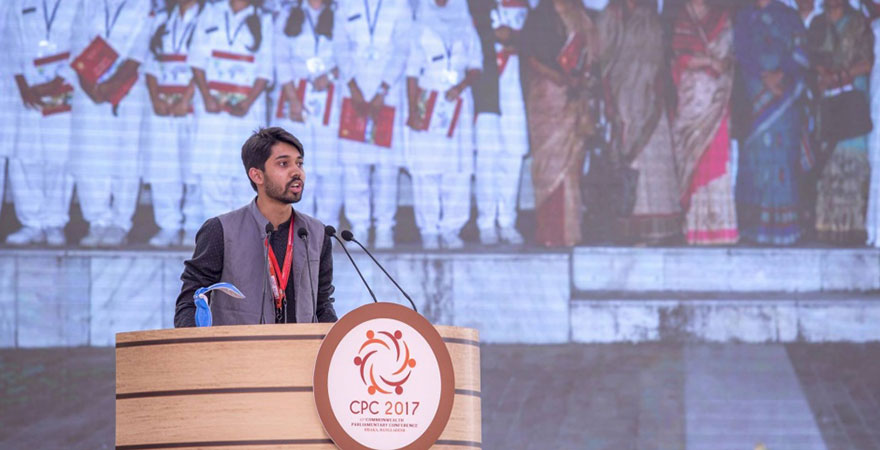 India's Trisha Shetty is the founder of SheSays, a youth-led movement that aims to end sexual violence and to improve women's education, healthcare and sanitation. It provides female victims of sexual abuse with access to legal, medical and psychological support. Trisha has founded the Agents of Change initiative to train young people in intervention work to combat gender-based violence.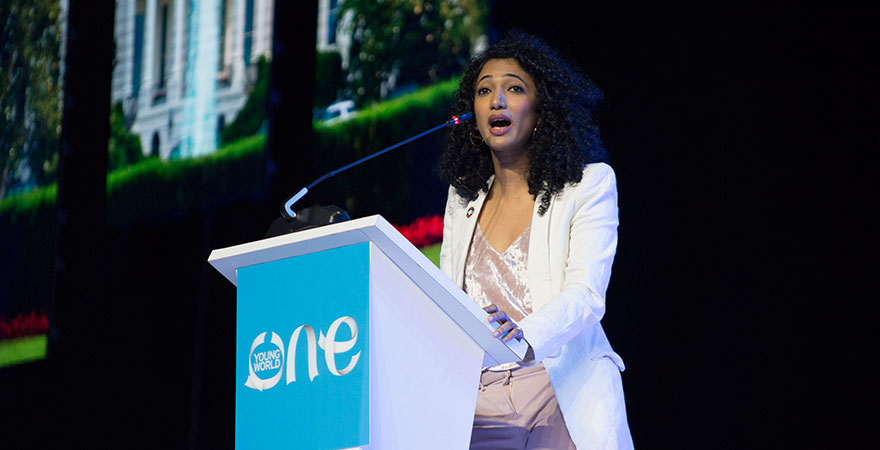 In addition, three One Young World Ambassadors were named as "runners up" Queen's Young Leaders for 2018; Stephen Molatlhegi, a poverty eradication expert in the Botswana government, Shivad Singh from South Africa, the co-founder and managing director of the Presto Academy education platform, and Alicia Raimundo from Canada, a mental health campaigner.