One Young World (OYW) is honoured to announce that The Rt Hon Gordon Brown, former Prime Minister of the United Kingdom and the current United Nations Special Envoy for Global Education, will deliver a keynote address at the upcoming OYW 2018 Summit in The Hague, Netherlands.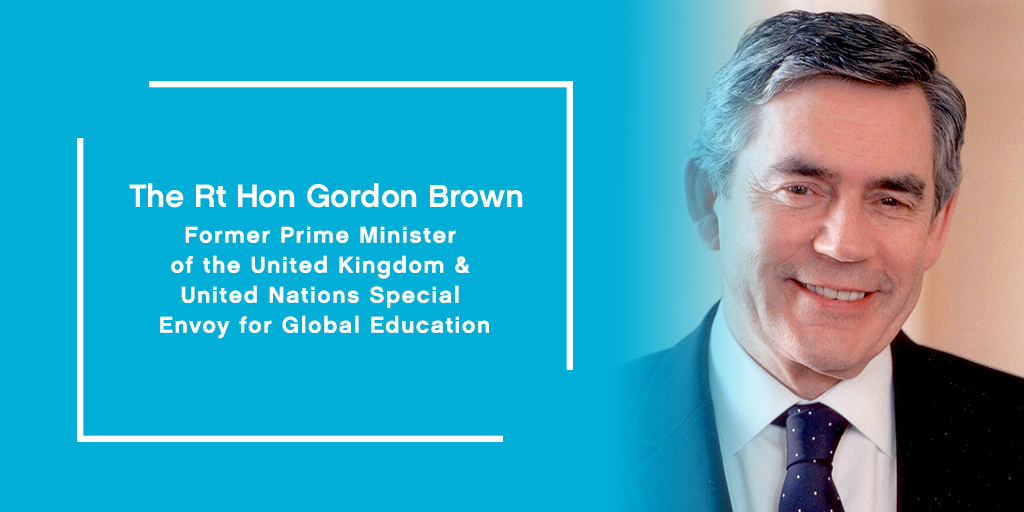 Previously, he served as Chancellor of the Exchequer from 1997 to 2007, making him the longest-serving Chancellor in modern history.  He is a passionate advocate for global action to ensure education for all and works closely with key partners to help galvanise support for the UN's Sustainable Development Goal 4 to achieve quality, relevance, and inclusive education and learning for every child. He is Chair of the High Level Steering Group for the Education Cannot Wait fund for education in emergencies, Chair of the Inquiry on Protecting Children in Conflict and has also served as Chair, International Commission on Financing Global Education Opportunity since 2016. Mr Brown is the author of several books including Beyond the Crash: Overcoming the First Crisis of Globalisation; My Scotland, Our Britain: A Future Worth Sharing; Britain: Leading Not Leaving – The Patriotic Case for Remaining in Europe; and his 2017 memoirs My Life, Our Times. 
The Rt Hon Mr Brown has a PhD in History from the University of Edinburgh and spent his early career working as a lecturer. 
To commemorate the late United Nations Secretary General and OYW Counsellor Kofi Annan, Mr Brown will deliver a memorial address to recognise Mr Annan's life and work.