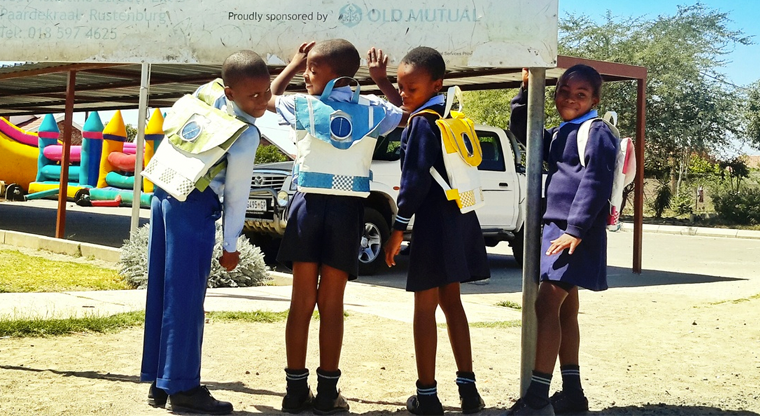 Our Ambassador of the week is Thato Kgatlhanye, a passionate and driven woman from South Africa. Thato's mission is to improve conditions for poor women and children and offer them hope for a better future. Last week Thato's business, Rethaka, was crowned winner of the Elle Impact Awards of 2016, an awards ceremony dedicated to supporting and empowering women in business. The Elle Impact Awards strive to promote entrepreneurship for women across the globe. Also, Thato's businesses was featured in Red Bull's list of "5 brilliant South African inventions" on April 14th, 2016.
Three years ago, Thato co-founded the for-profit, woman-owned business Rethaka with Rea and Katlego Ngwane in Rustenburg, South Africa. The business currently employs eight people full-time, and seven of these employees are female. The most recent accomplishment is "Repurpose schoolbags", a project for children who are unable to afford necessary school supplies. Because they lack proper resources, these children typically use plastic bags to carry their books, which inspired the concept behind Repurpose schoolbags.
Repurpose schoolbags uses material from 20 plastic bags and crafts the material into sustainable backpacks. A solar panel is also included inside the bag and charges during the day, giving children the opportunity to study at night. According to Thato, Repurpose is more than just a schoolbag, but meant to serve as a companion for children eager to attend school and learn. 
[[[image -0 native]]]