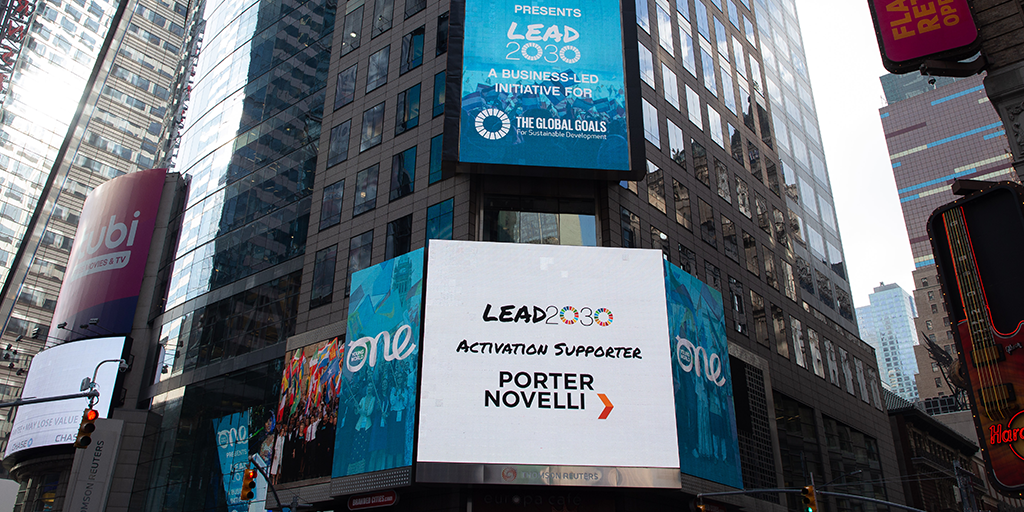 Returning Lead2030 challenge partners have already committed $450,000 in cash funding to support young leaders moving the needle for the United Nations Sustainable Development Goals (SDGs).
Lead2030, One Young World's flagship initiative for the SDGs will return for a second year with a new line up of challenges to be announced at the 10th Annual One Young World Summit in London next month.
Formed by One Young World, the annual Lead2030 Challenges equip young entrepreneurs and innovators with the tools to scale their impact in achieving the 2030 Agenda, providing funding and executive mentorship supported by the world's leading companies.
The 2019 Lead2030 Challenge Partners are:
SDG2: Zero Hunger – Supported by RB
SDG3: Good Health & Well-being – Supported by AstraZeneca
SDG4: Quality Education – Supported by Deloitte
SDG6: Clean Water & Sanitation – Supported by RB
SDG7: Affordable & Clean Energy – Supported by BP
SDG10: Reduced Inequalities – Supported by Bristol-Myers Squibb in collaboration with Out and Equal
SDG12: Responsible Consumption & Production – Supported by Mondi Group
SDG14: Life Below Water - Supported by Credit Suisse
The inaugural Lead2030 programme saw $500,000 in funding awarded to the 10 Challenge Winners, the largest cash prize available in support of young leaders working towards the SDGs.
Following its launch in October 2018, the initiative undertook a global search to identify the most impactful youth-led solutions for the SDGs, analysing more than 2,300 submissions in 150+ countries.
The winning businesses, social enterprises and movements were asked to respond to one of ten challenges set by the Lead2030 Challenge Partners. 
The inaugural Lead2030 Challenges and Winners, who will attend the 10th Annual One Young World Summit in London, are:
In a special edition of the Report of the Secretary-General on SDG Progress 2019, United Nations Secretary-General, Antonio Guterres, said that 'Hundreds of millions of young people believe in and are demanding the change at the heart of this [2030] Agenda. Action on the Sustainable Development Goals is growing and safely deployed new technologies, including artificial intelligence, can help the world take the next leap forward.' 
On 24 and 25 September 2019, Heads of State and Government will gather at the United Nations (UN) Headquarters in New York to follow up and review progress in the implementation of the 2030 Agenda for Sustainable Development and the 17 Sustainable Development Goals (SDGs) - also known as the Global Goals. From ending poverty to protecting the oceans, these goals represent an ambitious to-do list to create a sustainable future by 2030.
The event, which falls during the 74th session of the UN General Assembly (UNGA 74), is the first UN SDG Summit since the Global Goals were agreed upon by 193 countries, and the adoption of the 2030 Agenda in September 2015. 
Learn more about Lead2030 here (www.lead2030.com)