With 140,000 Rohingya Muslims arriving in Bangladesh after fleeing from persecution in Myanmar, there are calls for Aung San Suu Kyi, the de facto leader of Myanmar, to be stripped of her Nobel Peace Prize.
Next month at One Young World Summit 2017 in Bogotá, a Plenary Session on Leadership & Government will seek to answer the question: "If Governments Don't Uphold Human Rights, What Can We Do?"
The discussion will feature contributions from influential figures including Hassan Jallow, the Chief Justice of the Supreme Court of the Gambia and the former Chief Prosecutor of the United Nations International Criminal Tribunal for Rwanda, and DeRay Mckesson, a leading activist in the Black Lives Matter movement. Other speakers will include Georgette Mulheir, CEO of Lumos, the charity for disadvantaged children set up by JK Rowling, and Canadian swimmer Mark Tewksbury, one of the first openly gay Olympic champions.
One Young World Delegate Speakers will inform the Summit audience of campaigns they are leading to force governments around the world to uphold human rights.
Jaha Dukureh is a survivor of female genital mutilation (FGM) and the founder of Safe Hands for Girls, an organization that is fighting to eradicate the practice. Her work has led to the banning of FGM in The Gambia and led to her inclusion in the prestigious Time 100 Leaders list in 2016.
Trisha Shetty is founder of SheSays, a youth-led NGO that promotes gender equality through civil society engagement. A social activist and lawyer, she is also a United Nations Young Leader for the Social Development Goals. SheSays led a movement to eliminate tax on menstrual hygiene products in India under a viral campaign #LahuKaLagaan. It mobilised youth support on the criminalisation of marital rape, the need for comprehensive sex education and the prohibition of discrimination against women exercising their right to pray.

Natalino Soares Ornai Guterres is the founder of the youth organisations MAC Crianças Unidas (Movement of United Youth and Children) and Hatutan. In June he mobilised youth volunteers to organise Timor-Leste's first Pride march. Embracing the theme of "Acceptance", it called for the prevention of discrimination against LGBTI youth, and offered support to those who do not feel accepted in schools, at home, or on the streets because of their differences. Despite a serious backlash from the dominant Catholic community, several organisations, including the US Embassy, the UN, the Asia Foundation and the Women's Network, supported the event.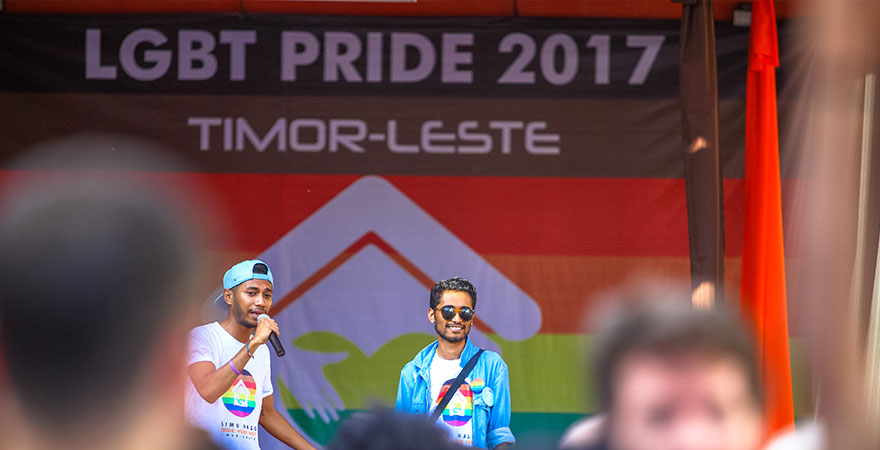 Social activist Abraham M. Keita VI has been public protesting on behalf of other children since he was nine years old. When he was 14 he organized a group of over 500 children to march on the Liberian National Parliament and to demand a Children's Act, guaranteeing the human rights of children. Still only 19, he has inspired a generation of young Liberian civil activists. Born in the chronic poverty of Monrovia's West Point, Keita continues to campaign against sexual abuse and corruption and to defend the rights of traumatised former child soldiers. He was awarded the 2015 International Children's Peace Prize.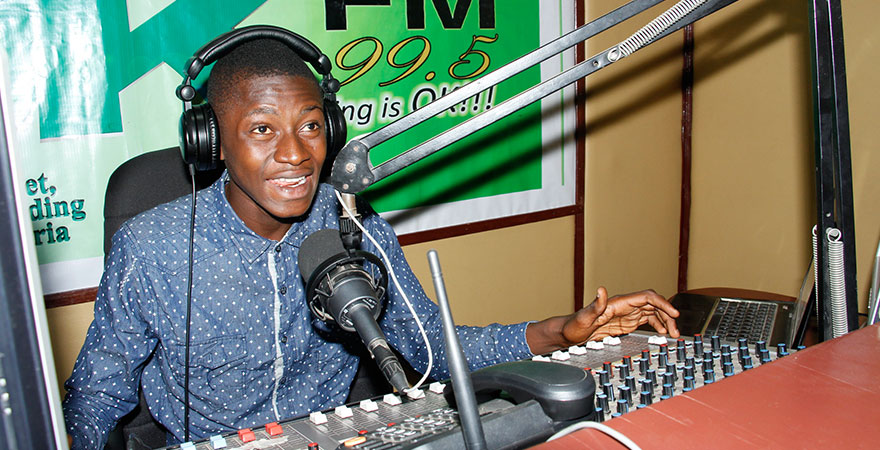 Mohamed Khelifi was inspired by the 2011 Tunisian revolution and Arab Spring to dedicate his career to fighting corruption through law. He is the media representative of the national movement opposing government plans for an amnesty on political corruption, and his activism led to his arrest last year for "inciting against the president". Khelifi is the external relations officer for the Youth Can organisation, a  national young people's network that campaigns for reconciliation in Tunisia without impunity for past misdeeds. He is also a writer and his first novel Escape (Al-Harab) was awarded the International Olfa Rambourg Award for Art and Culture in 2016.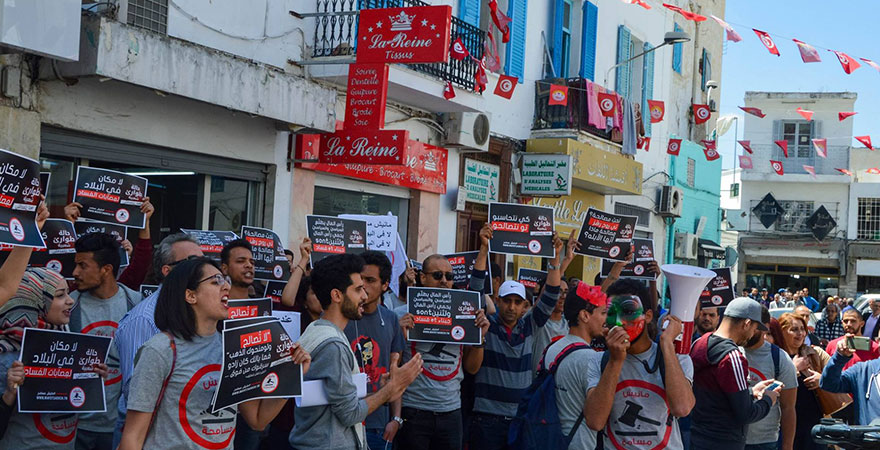 Bite the Ballot is a party-neutral movement and registered youth democracy charity- its mission is to empower young people to evolve UK democracy. Its Director, Kenny Imafidon, will tell Summit delegates he created the annual National Voter Registration Drive in the UK in 2014, since when almost 2 million millennials have registered to vote. BTB's campaign ahead of the the UK's EU referendum, #TurnUp, was the most successful registration drive in any Western democracy (per capita) contributing towards 1.1 million under 34-year-olds registering to vote.