Congratulations to Ambassador Charles Lipenga from Malawi, who was named Commonwealth Africa & Europe Young Person of the Year' at the Commonwealth's headquarters in London this week. Charles was recognised for his work with the Maestros Leadership Company to achieve the 17 Sustainable Development Goals (SDGs) set by the United Nations.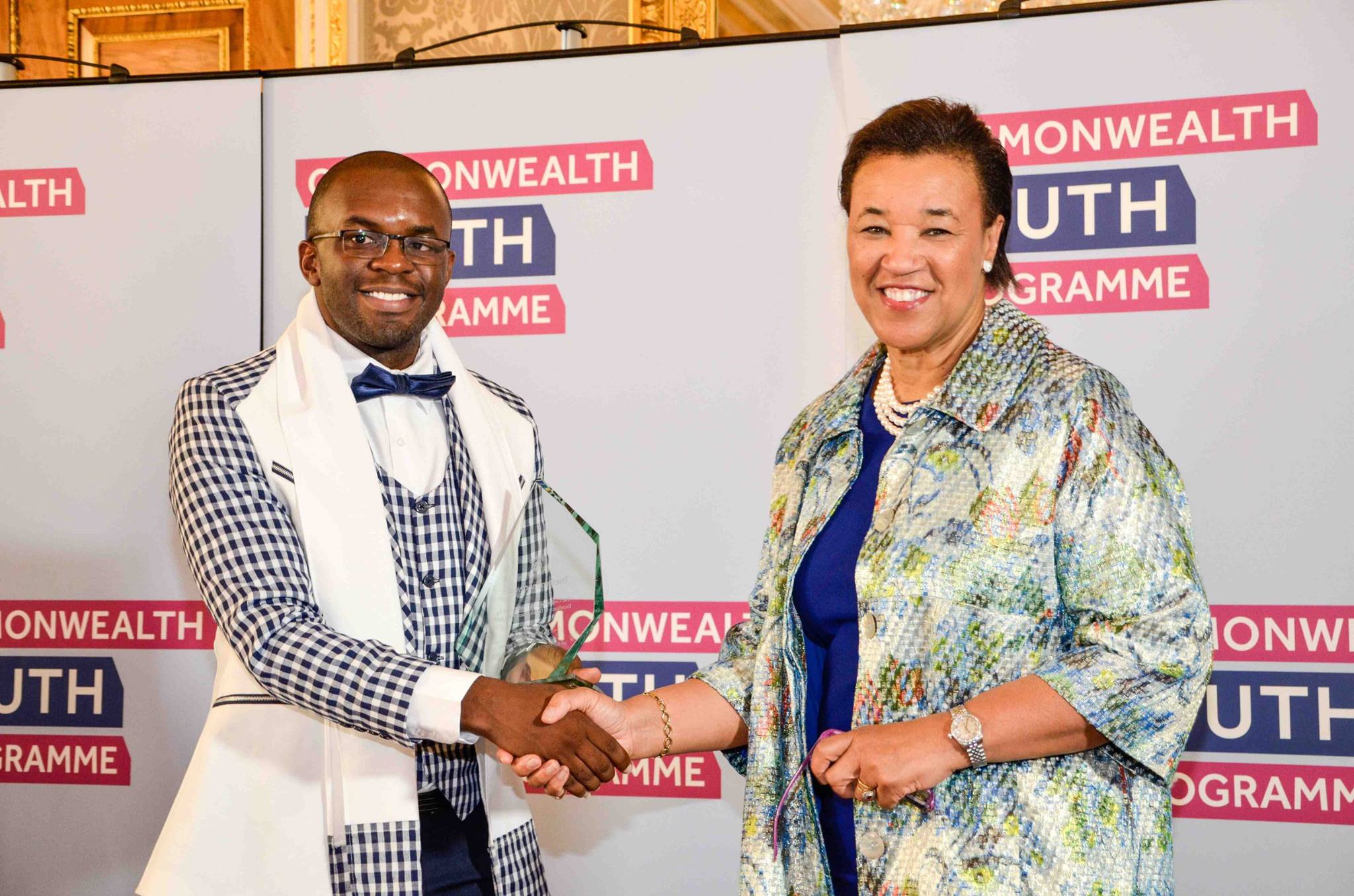 Charles founded the Maestros Leadership Company in 2014. The organisation provides leadership training programmes to inspired young leaders who then become 'Maestros', which Charles describes as "a great or distinguished figure in any sphere​." In Malawi alone, Maestro Leadership teams have been established in nine universities with over 20,000 students involved. With his Maestros Charles has made significant progress across multiple SDGs, for example by providing academic scholarships to over 1,000 high school students in Malawi, handing out sanitary towels to 3,000 girls and debunking menstrual myths, planting 5,000 trees and training 125 farmers in the use of environmentally friendly agricultural practices. 
"The Maestros' voice will cause a revolution in Africa's economic, social and political change for the empowerment of Africa, by bringing like-minded people together who are ready to give into Africa and harness her full potential," Charles said. "My faith is that my team and I can use this great platform of Commonwealth nations populated with more than 2.5 billion people to build the young people's voice to be an undeniable voice."
Find out more about Charles and his Maestros via http://maestrosleaders.org/.