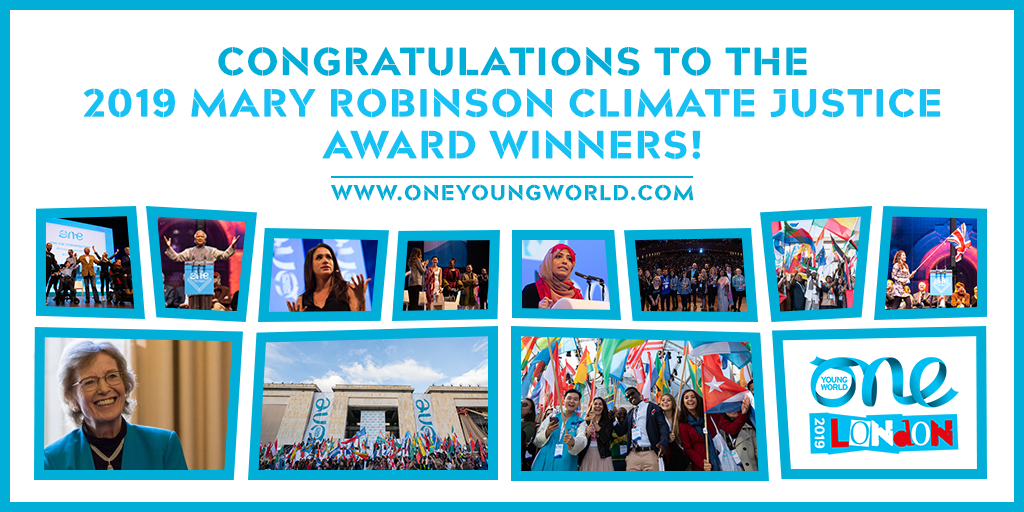 One Young World is proud to announce the three recipients of the Mary Robinson Climate Justice Award.  
For the fourth year running One Young World has teamed up with Mary Robinson to support young leaders behind innovative and impactful climate justice initiatives that are preserving the earth for future generations. Mary Robinson, a relentless advocate for climate justice, was the UN Secretary-General Special Envoy to the Great Lakes Region of Africa as well as the UN Secretary General's Special Envoy on Climate Change. Mary Robinson has served as a Counsellor in One Young World Summit: 2014 in Dublin, 2016 in Ottawa and 2018 in the Hague. 
The annual award supports young leaders behind innovative and impactful climate justice initiatives that are preserving the earth for future generations. Climate justice links human rights and development to achieve a human-centred approach, safeguarding the rights of the most vulnerable and sharing the burdens and benefits of climate change and its resolution equitably. Climate justice is informed by science, responds to science and acknowledges the need for equitable stewardship of the world's resources.
The award is usually given to one candidate, but due to the high quality of this year's applicants, this year it has been extended to two more recipients who will attend the One Young World 2019 Summit in London and will receive grants. 
This year's recipients are Kendra Beazer of Antigua & Barbuda, Manoly Sisavanh of Laos and Abdulla Fisam of the Maldives. Selected out of over 500 applications, the recipients will be awarded £5,000, £3,000 and £2,000 respectively to support their projects. They will also each receive a fully-sponsored delegate place for the One Young World 2019 Summit in London.
Learn more about their initiatives: 
First place: Kendra Beazer, Antigua & Barbuda
Initiative: Food for Barbuda, Highland Farm Station Restoring Essential Services for the Community.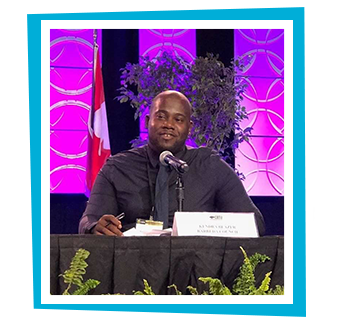 Kendra Beazer is the youngest sitting elected member of the Barbuda Council. He holds the position, Chairman of Agriculture, Lands, Fisheries and Coastal Protection. Beyond his elected role, he is the Founder of the Hopeful Foundation, a mentorship group in Barbuda. Hopeful Foundation offers mentorship to Barbudans pursuing tertiary level education. 
Since the passage of Hurricane Irma in 2017, many agricultural areas in Barbuda suffered from too much alkaline for any large scale farming. To address this issue, the Food for Barbuda projects aims to achieve food security by shifting to Highland Farm, which did not suffer from high alkaline levels. The project also provides training to local farmers and to this day, has successfully fenced 7 acres of land to cultivate vegetables for local consumption. 
Second Place: Manoly Sisavanh, Laos
Initiative: Fund for Nam Et-Pho Louey National Park Rangers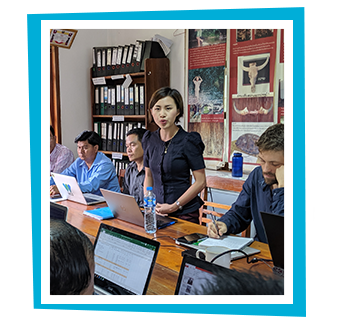 Manoly is the Deputy Director of Wildlife Conservation Society (WCS), the world's premier wildlife conservation organisation in Laos. Her interest in climate justice began when she was only 6 years old when she witnessed mixed results from development projects that affected rural communities and natural landscapes during her family road trip to northern Laos. Previously, she has worked as a consultant for National Infectious Diseases Office on 'One Health' agenda and for the World Bank in forestry, protected areas and wildlife management. Manoly received a Masters Degree in International Development specialising in Natural Resources Management at Cornell University under the Fulbright Scholarship.
With her background in international relations and natural resources, she believes that climate justice is a concept that integrates human rights, gender and development in tackling climate change. The Nam Et-Phou Louey National Park Rangers Incentive Fund is an on-going initiative that has proven to be an effective system to provide natural resource protection and law enforcement in Laos largest national park. The grant will benefit 72 rangers who protect over 400,000 hectares of forest area. As the rangers protect the parks from poachers, they receive regular threats to their lives, making it an increasingly risky job. The incentive fund aims to protect Laos' national parks and reward the work of the rangers. 
Third Place: Abdulla Fisam, Maldives
Initiative: ENDEVOR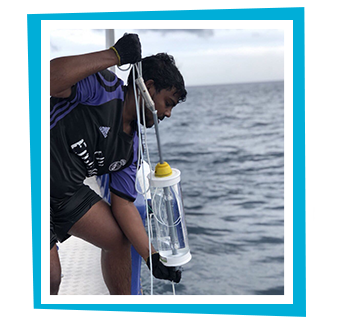 Abdulla is the Project Coordinator of local NGO, ENDEVOR (International Center for Environment Development and Operational Research). His work specifies in the field of conservation and is currently working on a project funded by GEF-UNDP program which is focused on local community conservation initiatives. Mr. Fisam is also part of the Maldives Marine Research Institute, primarily involved in fishery-related research.
Mr. Fisam believes that climate justice should be addressed in a multidisciplinary approach, ensuring that the rights of people are included in the adoption of climate change solutions. His project aims to build a climate resilience community through educational and stewardship programs. The stewardship programs will be a platform for young Maldivians to pursue careers in conservation and environmental management.
Congratulations to all three winners!