Ambassador Shazeeb Islam recently launched a second social business, this time with the aim of developing the talent pool of photo entrepreneurs and citizen journalists. 
The project has the support of One Young World Counsellor Professor Muhammad Yunus. Photopreneurs is created for beginners; aspiring photographers who want to learn more or improve their skill and become professional photographers.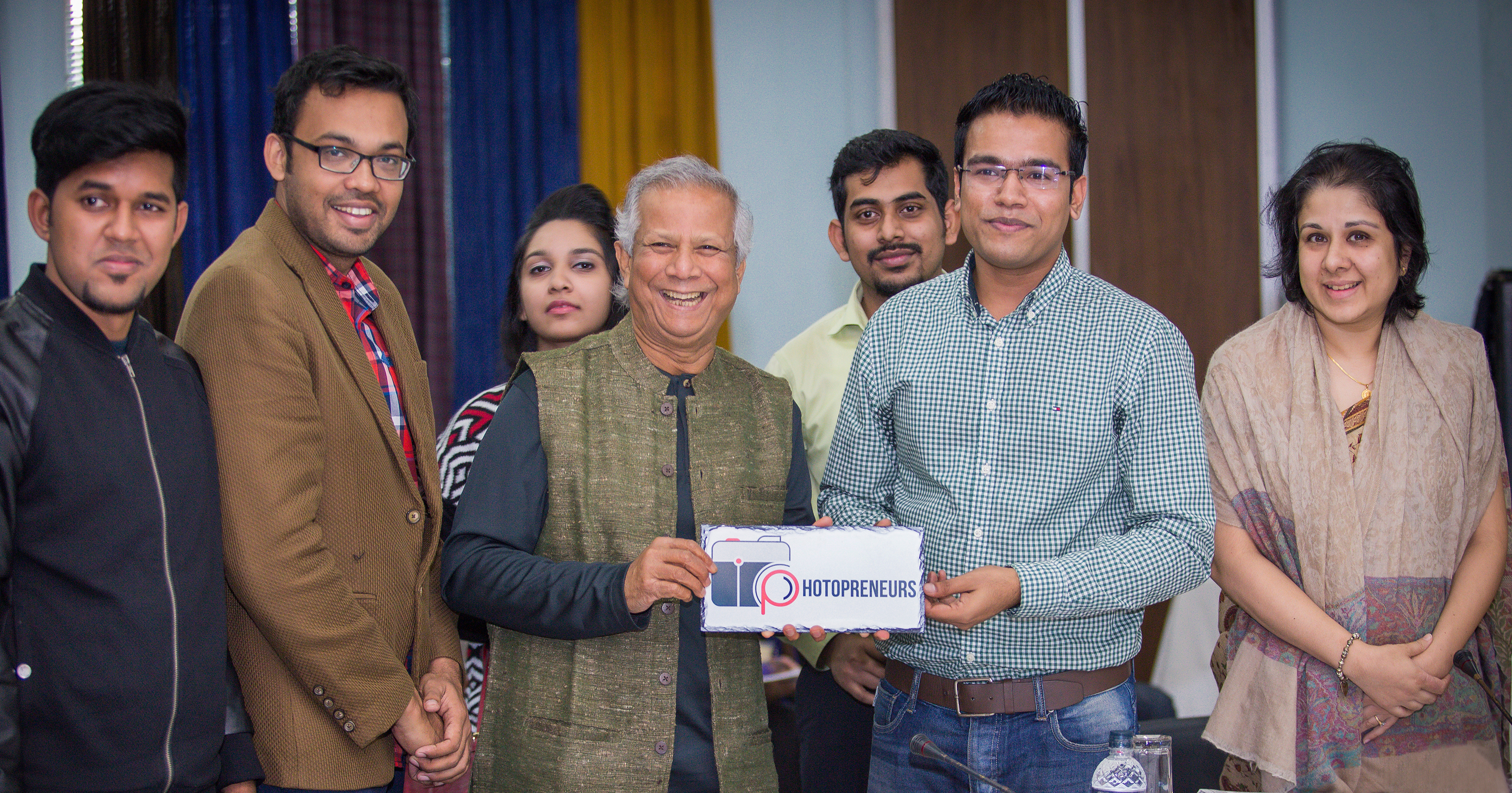 Part of the programme focuses on attending a School of Photography under the instruction of professional teachers who guide the students to achieve their own personal goal through photography. Course materials such as photography equipment are provided. Students come out of these courses with an established portfolio, technical proficiency and a sense of artistry in photography. Photo competitions would be held where attractive prizes such as cameras, camera equipment's will be given to the winners. 
Photopreneurs is the first of its kind as it not only aims to create photo entrepreneurs but also promotes citizen journalism. Graduates from the school will start their businesses and will work as responsible citizens by informing the whole world what is happening all over Bangladesh. Photopreneurs will be the platform where photographers will share not just pictures but moments to aspire, not just stories but lives. Photopreneurs will showcase an inspiring Bangladesh for the global audience.
This venture has been incubated by 'SBYA Incubation Center' (an arm of Social Business Youth Alliance- Global) in partnership with 'Prito Reza Prodcution' and endorsed by One Young World Counsellor Professor Muhammad Yunus with a focus on human creativity, compassion and responsibility for the society. It took 6 months to build this creative social business model and this has to go through "Social Business Design Lab" organized by Yunus Centre for validation of the model. A pilot phase has been initiated with 15 young minds to see the market traction and photopreneurs has already decided to create 64 photo entrepreneurs from 64 districts of Bangladesh where young people from all social clusters will get equal opportunity.