Our Ambassadors of the Week are everyone who took part in Call On COP. We thank the 196 Ambassadors who represented their countries and took part in the One Young World campaign to call on world leaders to take urgent action on climate. A full list of their videos can be found here. 
20 years of UN climate negotiations have failed to produce a binding and universal agreement for climate change action. The Paris Climate Conference - COP21 - is the last chance for world leaders to change course and ensure a sustainable future for all.
At the One Young World Summit 2015, young leaders from 196 countries recorded video messages calling on their country's leaders to deliver the agreement we need in Paris.
One Young World Counsellors including former UN Secretary-General Kofi Annan, Unilever CEO Paul Polman and philanthropist Sir Bob Geldof also called on world leaders to commit to urgent climate action.
Ambassador Donald Bambara is attending COP21 and spoke earlier today in a press conference representing youth working groups. This is what he would like to see resulting from COP21: "In order to reach an agreement, all actions should be taken collectively. All parties should mitigate collectively and adapt collectively, because, whether we are rich or poor, earth is our unique home!"
You can watch him speak at the press conference here.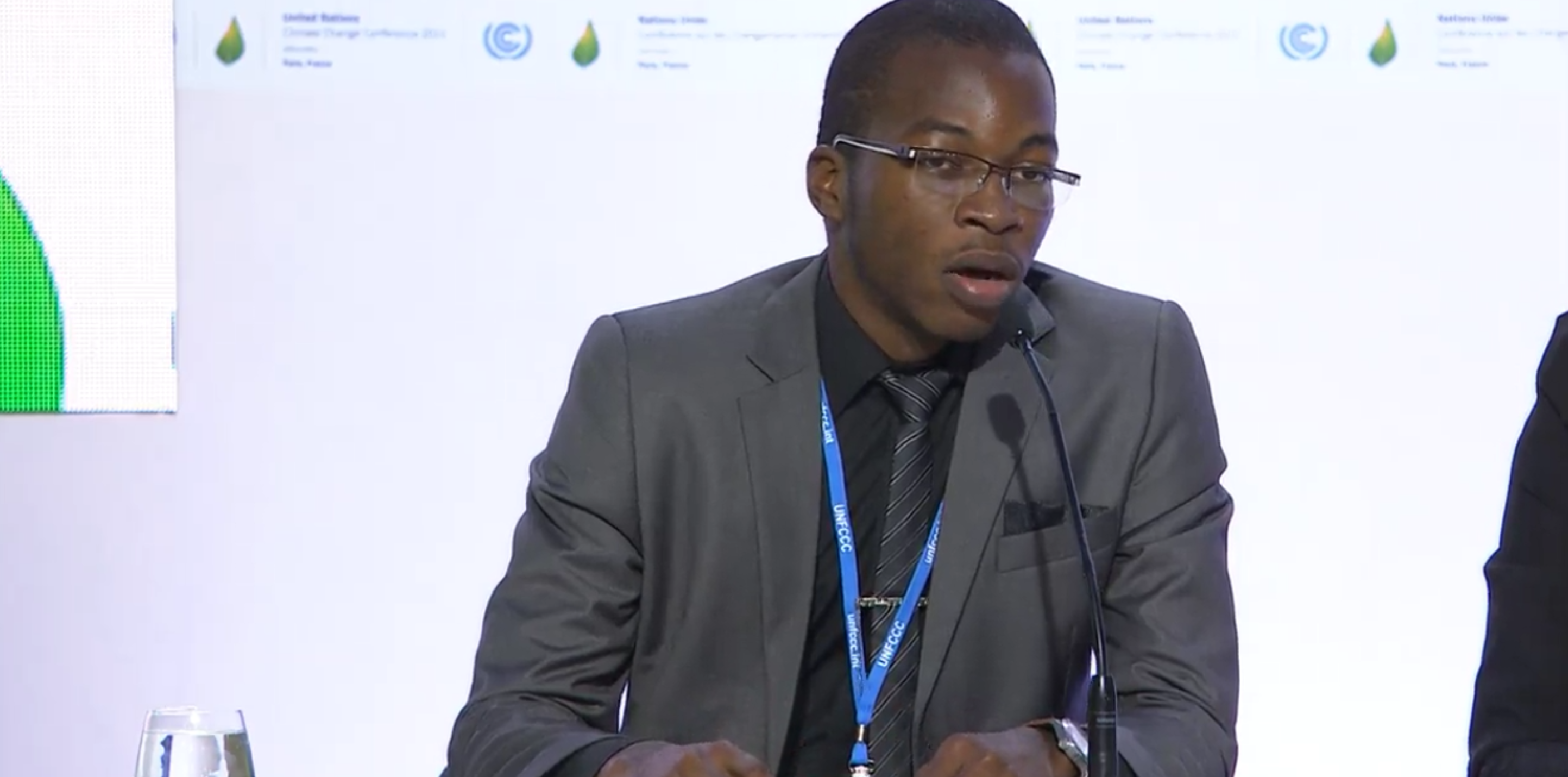 Watch the Call On COP highlights video here:
[[[video 0-native]]]
How you can support Call On COP
1) Share the Call On COP highlights video. Spread the word across social media and include videos in your personal and professional email signatures.
2) Find the Call On COP video for your country on our Call On COP YouTube playlist. Share the video and spread the word across social media and include videos in your personal and professional email signatures.
3) Direct your tweets to the following journalists and mainstream media outlets to amplify the #CallOnCOP message:
@mashable 
@CNN 
@NPR 
@BBCWorld 
@Reuters 
@ariannahuff 
@jonathan_leake (Environmental Editor of The Sunday Times) 
@lenoretaylor (Political Editor, Guardian Australia) 
@vanbadham (Guardian Australia columnist) 
@BBCMatthewPrice (Chief Correspondent for BBC Radio 4) 
@camanpour (CNN Chief International Correspondent)
You can use this as a template for your tweets. Remember to include a link to the Call On COP video for your country or the highlights video.
@camanpour Join the call! Young leaders from 196 countries #CallOnCOP for an agreement on #ClimateChange at #COP21. https://youtu.be/Jg2GpbAyTlc
3) Have something to say of your own? Record your own Call On COP message and share it with your network.
On Monday 30 November, Tweet Call On COP videos directly to your Head of Government, Minister for Environment, Minister of Commerce, environmental NGOs and youth organisations operating in your country.
4) Follow the events at COP21 and use #COP21 and #CallOnCOP hashtags to keep your networks up to date with developments.