Two of the most successful women in Silicon Valley will be among the high-profile business figures speaking to delegates at One Young World's historic 2017 Summit, which opens in Bogotá, Colombia on 4 October.
Apple's Denise Young Smith, the highest-ranking African-American woman in Silicon Valley, will address the Summit's Plenary Session on Leadership & Government and contribute to a further special session on Fighting Racial Injustice. Ms Young Smith is Apple's Vice President for Inclusion & Diversity, leading the tech giant's global efforts to ensure that it represents and includes all cultures and diversities. She joined Apple in 1997 and reports directly to the company CEO Tim Cook.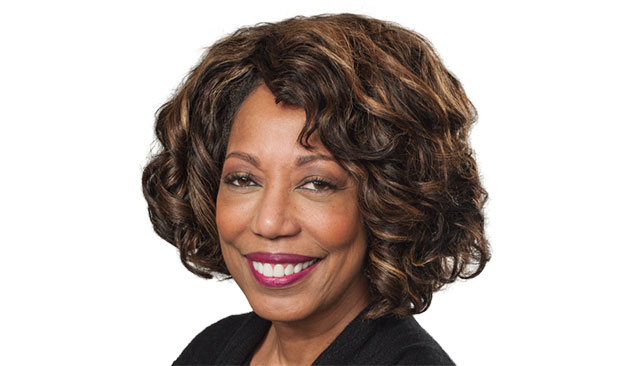 Facebook's Carolyn Everson will address the Summit on the subject of "Connecting Communities for Good" and will interact with delegates in a subsequent Q&A session. She will also participate in the Summit's Plenary Session on Environment, which asks the question: "What is holding back the clean energy revolution?" Ms Everson is Vice President, Global Marketing Solutions, for both Facebook and Instagram. She was ranked by Business Insider at #1 in its global list of The Most Powerful Women in Mobile Advertising in 2015.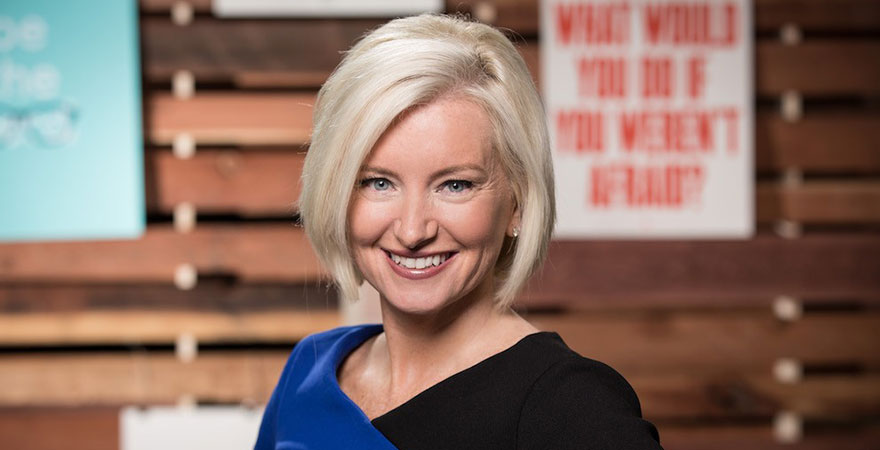 One Young World's 2017 Summit in Bogotá is its first in Latin America. The four-day event will attract some of the biggest names in global business, including the returning One Young World Counsellors Paul Polman, CEO of Unilever, and Ronan Dunne, EVP and Group President at Verizon Wireless. During a Summit that will heavily feature global efforts in peace and reconciliation, Mr Polman will examine the role of the private sector in post conflict society. Mr Dunne will highlight the work of One Young World Ambassadors working in the corporate sector.
Also speaking to the Summit on the subject of inclusion and diversity will be Ellyn Shook, the Chief Leadership and HR Officer for Accenture, who is responsible for helping a global staff of 411,000 people. Antonio Zappulla, Chief Operating Officer at the Thomson Reuters Foundation, will examine the issue of sexual diversity at a panel session titled: "LGBT: are things getting better?"
So happy to have been named a @OneYoungWorld Counsellor! Looking forward to the Bogota' Summit to discuss #LGBT rights. pic.twitter.com/LYVR0EaW1E

— antonio zappulla (@antozappulla) September 4, 2017
Peter Schwarzenbauer, a board member at BMW Group, will present on the theme "Leading a company in times of transformation". Schwarzenbauer, responsible for Mini and Rolls Royce at BMW, is also leading mobility innovation within the automotive industry through programmes like BMW Rad Hub, which aims to meet the complex and multidimensional needs of the future. Alongside Daniel Fernandez, President and CEO of Siemens Colombia and Siemens Austral-Andina, he will also participate in the Summit's Plenary Session on Education - "What can prepare young people for jobs that don't exist yet?" Another leading figure in the global automotive industry, Scott Keogh, President of Audi of America, will talk on the impact of electric cars, automated driving and shared mobility technologies.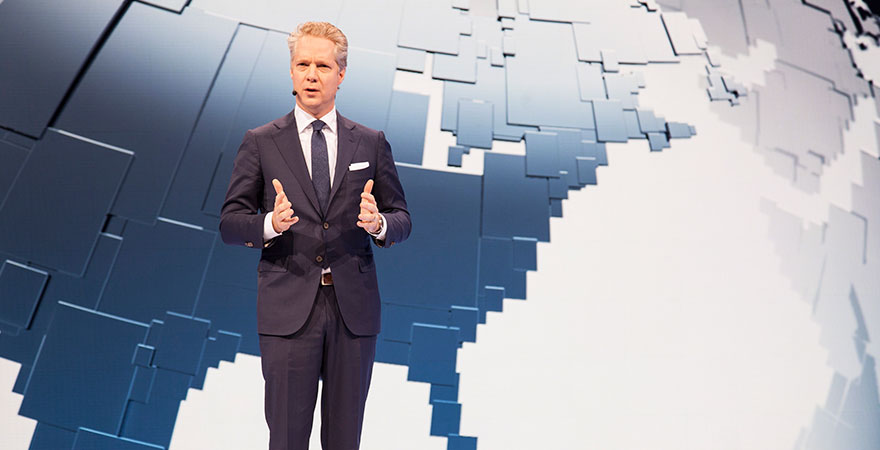 Elio Leoni-Sceti, a board member of AB InBev and former CEO of EMI Music who brought world-renowned rapper and One Young World Counsellor Tinie Tempah to the label, is also a Trustee and Returning Counsellor of One Young World. He will participate in the Summit's Plenary Session on Poverty Alleviation and Economic Development, which is headlined: "How can we innovate our way out of poverty?"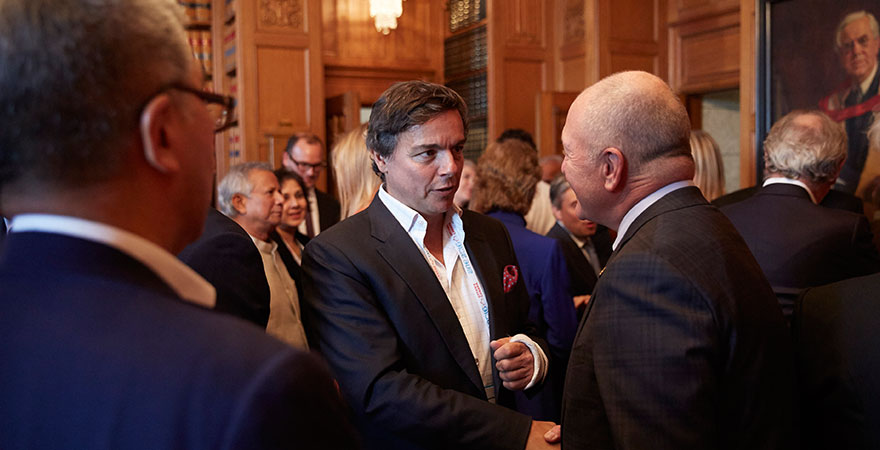 Robert Funari, Executive Vice President of Category Development Organisation at Reckitt Benckiser Group, will describe how purpose-led product innovation can improve lives worldwide.
Emmanuel Lulin, Senior Vice President and Chief Ethics Officer of L'Oréal, will speak on the subject "Can business take the lead on ethics?" Antoine de Saint-Affrique, CEO of Barry Callebaut AG, will discuss creating sustainable business models in the cocoa and chocolate industries. Also attending the Summit will be Aldo Uva, Chief Operating Officer for the global confectionary giant Ferrero.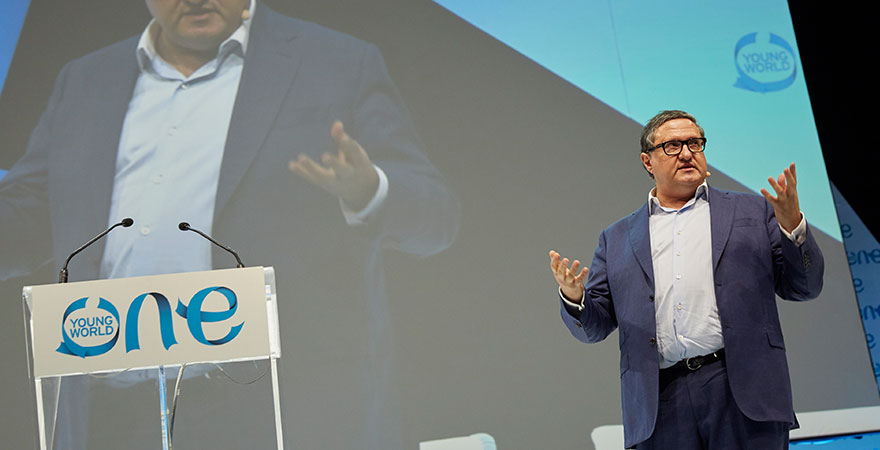 Other senior figures from global business headed to Bogotá include Morten Dyrholm, Group Senior Global Vice President at Denmark-based Vestas Wind Systems. He will talk about powering sustainable development in the wake of the Paris Agreement on climate change. The same Panel Session will feature contributions from Felipe Arbelaez, Regional President Latin America, BP.
Joining Ms Young Smith on the Summit's Panel Session on Fighting Racial Injustice and the Plenary Session on Leadership & Government will be the returning One Young World Counsellor Lord Michael Hastings, who is Global Head of Citizenship at KPMG International.