Nine One Young World Ambassadors have been named as Queen's Young Leaders for 2016. The Queen's Young Leaders Award is a prestigious recognition of the achievements of young people aged 18-29 in their communities across the Commonwealth. The Ambassadors, who went through a rigorous application process, were given a fantastic package of training and mentoring, culminating with a Residential Week in London, during which they collected their Award from Her Majesty The Queen on June 23. Congratulations to these inspiring Ambassadors who are leading examples of youth leadership.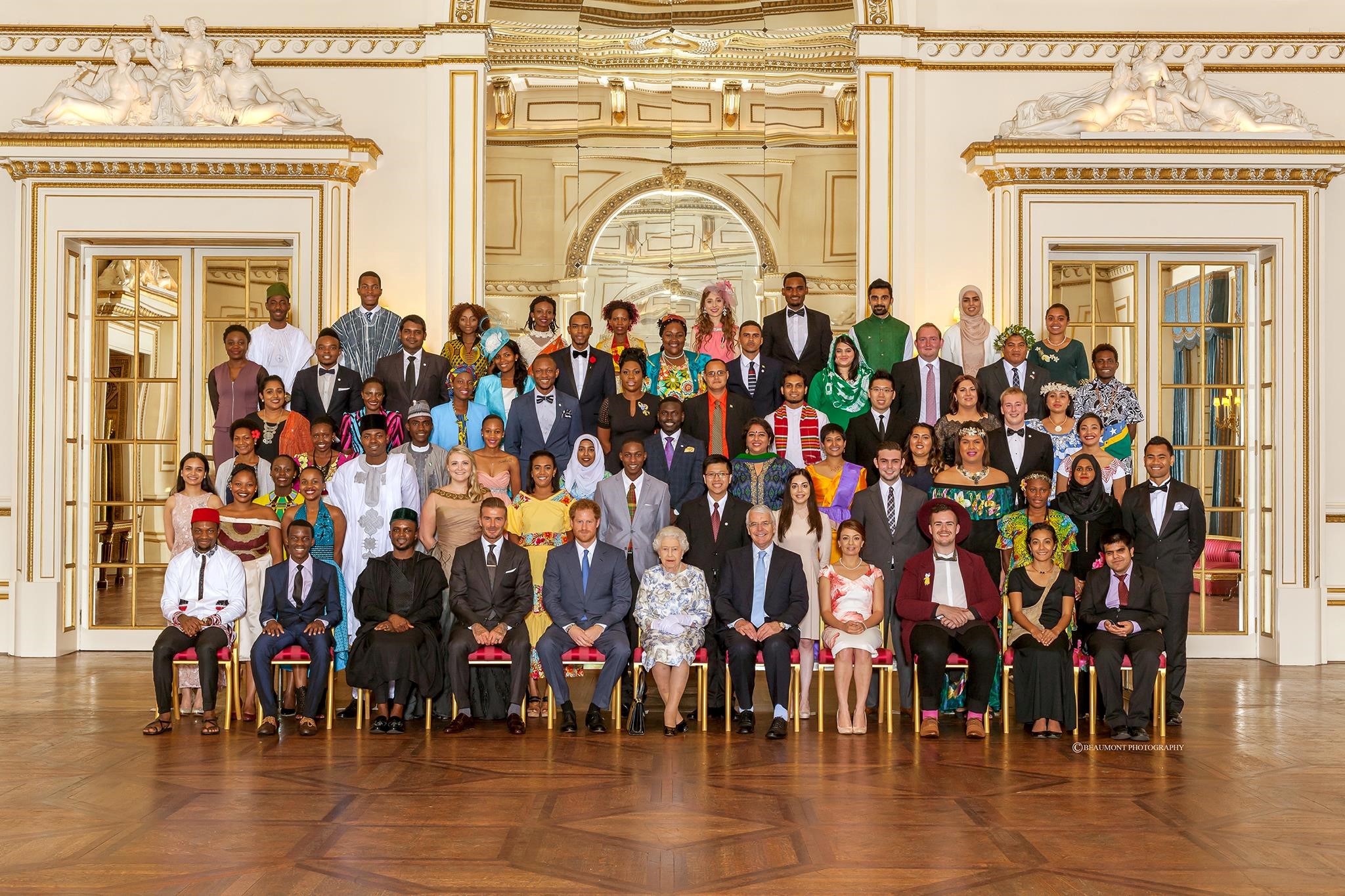 Regis Burton, Antigua and Barbuda
Regis grew up in Antigua, and ventured to the United States for his studies before returning to his home country. Committed to inspiring young people to reach their potential, Regis founded Nolan Hue Foundation Inc., a non-profit aimed at promoting infrastructural and youth development. The Foundation provides support with public speaking and interview techniques, and assists with university scholarships. Regis has hosted Antigua's first Young Professional Networking Event, and hopes to further impact the social and national development of Antigua and Barbuda.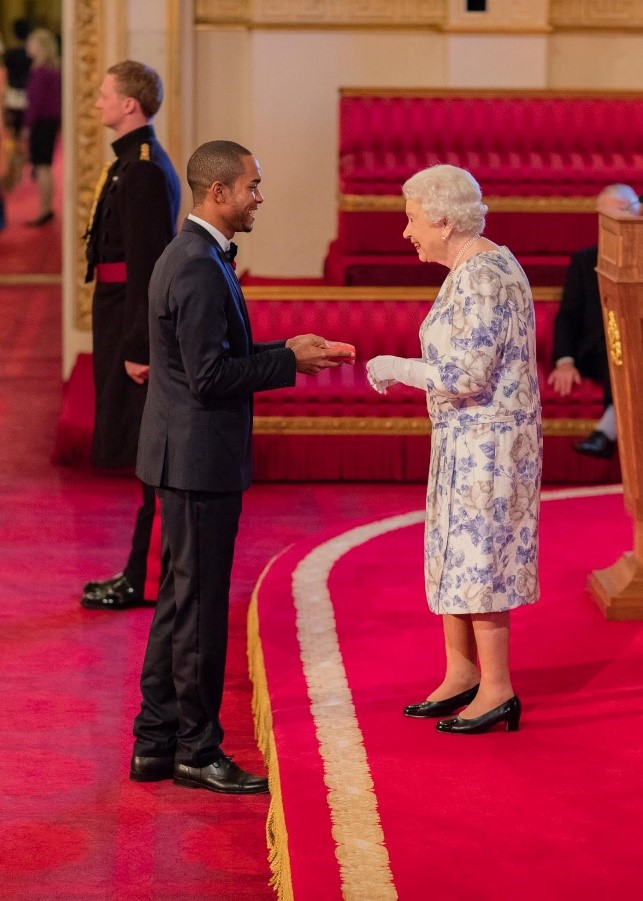 Shamelle Rice, Barbados
In 2012, Shamelle founded Jabez House, an organization dedicated to providing vocational training and entrepreneurial opportunities to female sex workers aged 16-50. As well as aiding these women in finding alternative sources of income, Jabez House focuses on psychosocial support, HIV/AIDS prevention, and sexual and reproductive health education. The programme has helped over 50 women, with several of them leaving the sex trade all together and starting small businesses. Jabez House has worked with over 300 other sex workers through its health and safety agenda. Shamelle's organization works closely with the National HIV and AIDS Commission, UNFPA and other local and regional organizations. Shamelle also directs a weekly mentorship programme at a juvenile detention facility for girls.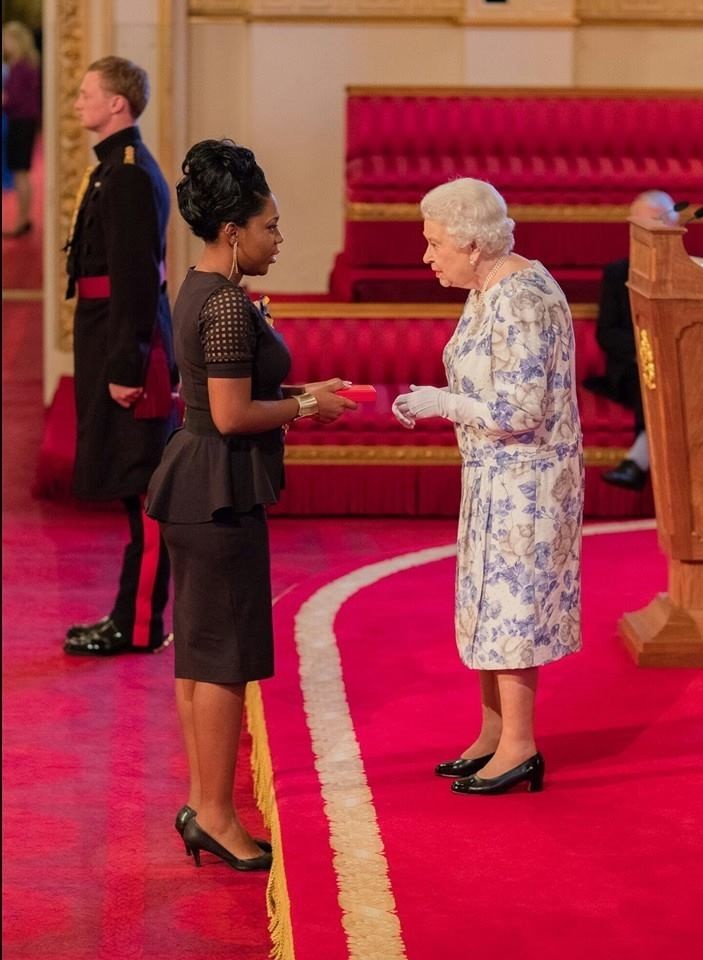 Kelly Lovell, Canada
Kelly, having a passion for youth leadership and advocacy, created and leads YOU Effect, a positive media platform for young leaders that shares stories that matter the most. A dedicated youth mobiliser and motivational coach, Kelly also runs My Effect, a community impact network that aims to build meaningful connections through shared social missions.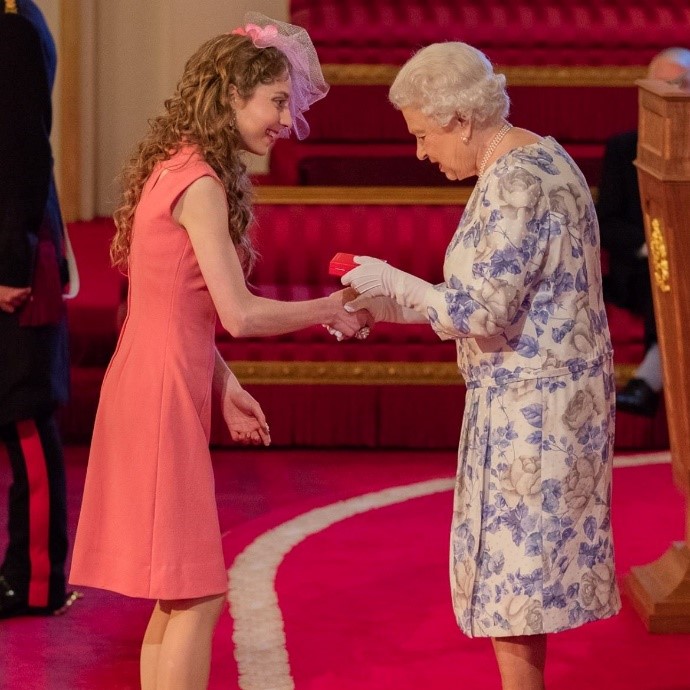 Katerina Gavrielidou, Cyprus
Katerina, dedicated to education and youth empowerment, is a Learner at the World Innovation Summit for Education, a programme organized by Harvard College, Yale University, and Babson College.  She previously served as Ambassador for Youth at the European Parliament in Brussels, and was nominated by the Cypriot Government in 2014 to represent Cyprus at the World Conference on Youth in Colombo. She is focused on a social initiative, PANTOK, which aims to provide home schooling to children in a Kenyan refugee camp.
Maletsabisa Molapo, Lesotho
Maletsabisa, a technology educator, led the team that founded the Her Chance to Be Foundation, a non-profit organisation committed to improving the lives of women and children in Lesotho. Focused on the areas of health, education, agriculture, women's rights, livelihood, and technology, Her Chance to Be aims to impact the lives of those threatened and limited by poverty, illiteracy, and cultural disparities. The Foundation runs a Girl Child Education Scholarship which facilitates admission of exceptional young girls into high schools, and provides a 5-year scholarship which provides mentoring, tutoring, and career guidance. Maletsabisa is also involved in the Bophelo Haeso Project, which uses mobile technology to disseminate health education content in rural Lesotho. Its aim is to reduce the high rates of TB and HIV/Aids prevalence in the country.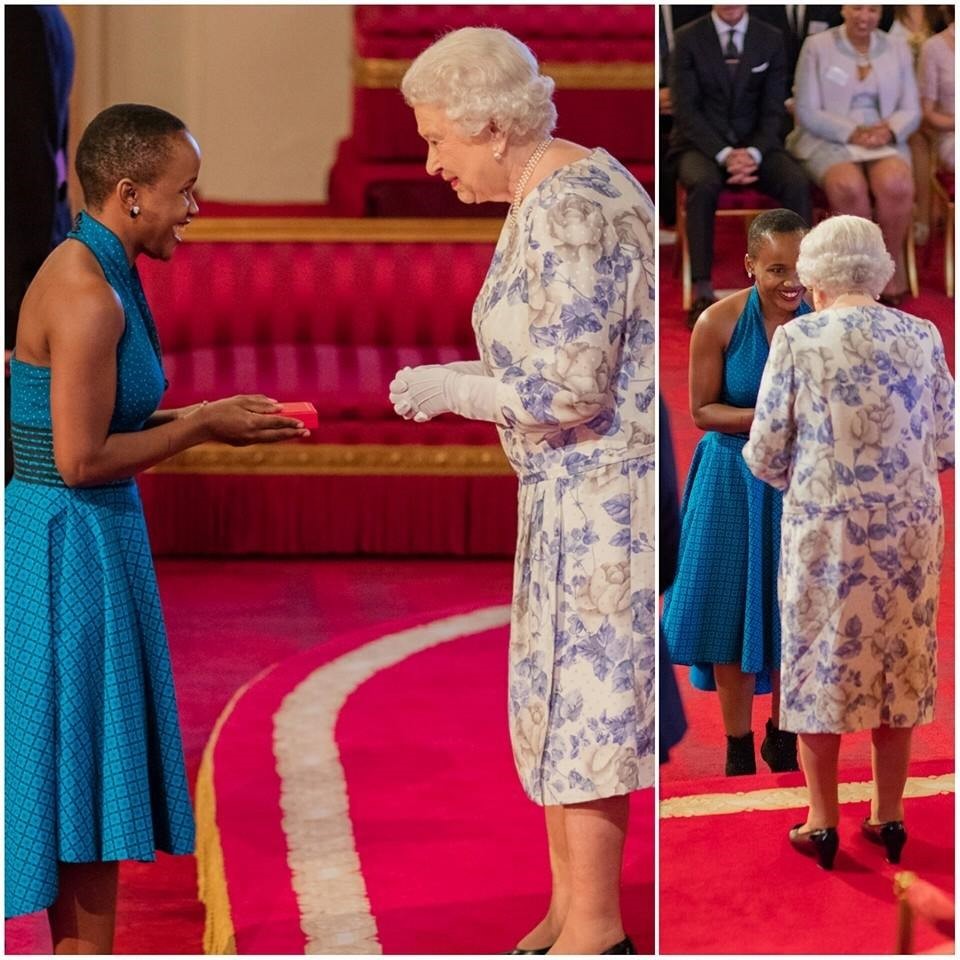 Angelique Pouponneau, Seychelles
Angelique co-founded the Small Islands Developing States (SIDS) Youth AIMS Hub Seychelles, dedicated to preserving the environment and promoting sustainable development. One of SIDS' fundamental aims is to educate, empower, and mobilize young people to take action and participate in decision-making processes. SIDS has led the campaign, Seychelles Free From Plastic Bags, to draw attention to the harmful effects of plastic bags on the environment and instill a sense of environmental responsibility in young people; the attention they drew with this campaign contributed to the Government of Seychelles banning plastic bags altogether. Angelique is currently a member of the Commonwealth Youth Council and sits as its Vice-Chairperson for inclusion and engagement.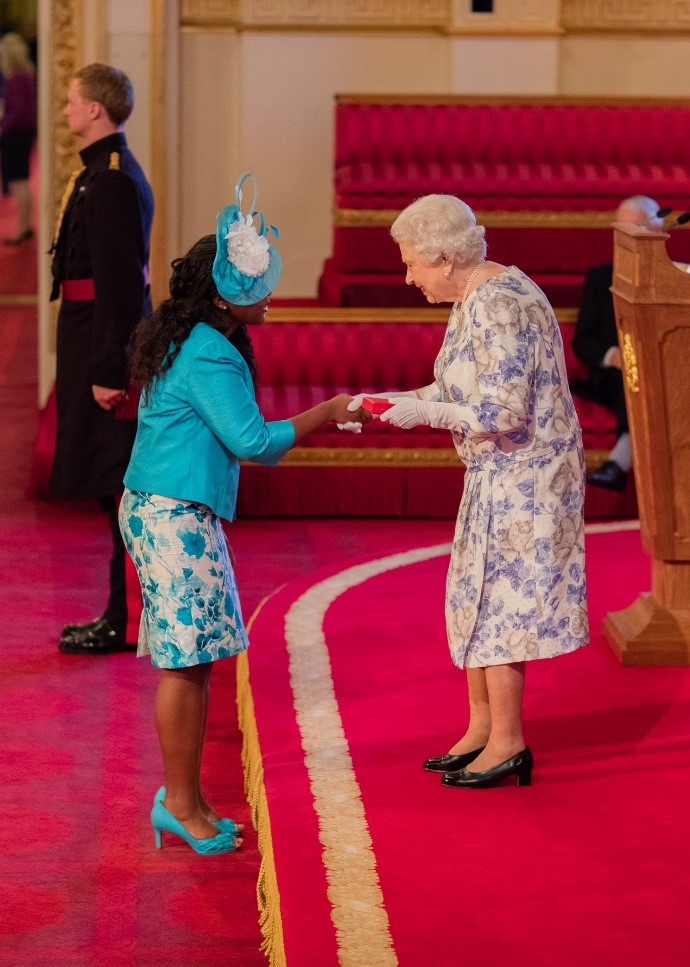 Howard Nelson-Williams, Sierra Leone
Howard is currently doing research at Johns Hopkins University, assessing the readiness and ability of other countries in the West African region to effectively contain future potential Ebola outbreaks. Having undertook a Master's Degree in Public Health, Howard has actively been involved in advocacy and fundraising efforts to support local personnel in combating the disease. He intends to actively engage health institutions, interested organizations and global development partners in focusing attention on post-Ebola recovery and reconstruction efforts in West Africa, particularly in his home country of Sierra Leone.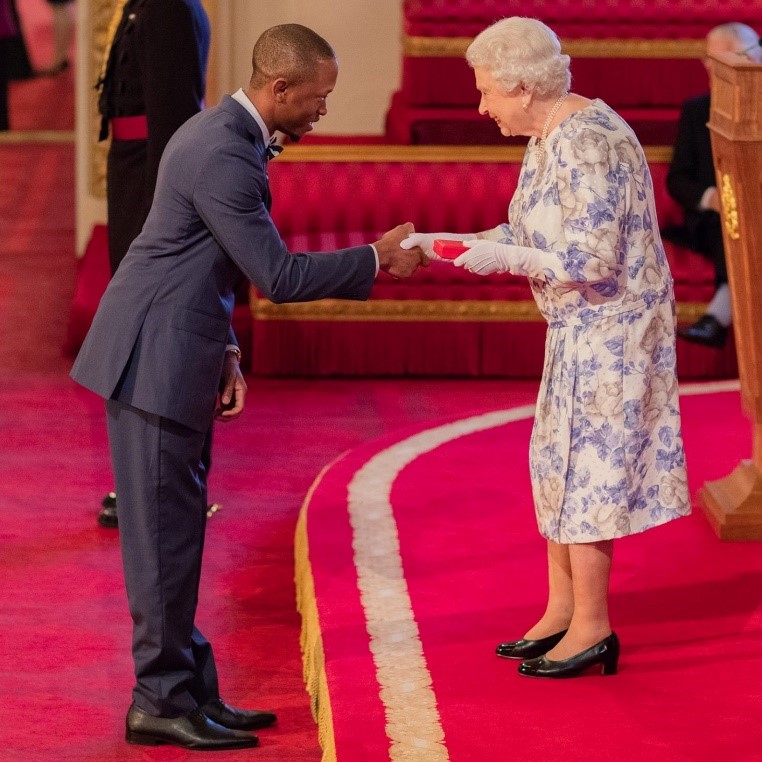 Nushelle De Silva, Sri Lanka
Having been deeply affected by Sri Lanka's civil war, Nushelle is dedicated to peace and reconciliation projects, using arts as a means for dialogue. In 2012, she founded Building Bridges, which provides weekly arts workshops for schoolchildren in formerly displaced communities to inspire confidence, communication, and collaboration between ethnically-diverse youth. While studying at Princeton, Nushelle organised an independent fundraiser for Sri Lanka's displaced, volunteered at an after-school enrichment programme, and tutored prison inmates to reduce inequalities that contributed to their incarceration. Currently undertaking a PhD in architectural history, she believes design plays a vital role in post-war reconstruction.
Tijani Christian, Jamaica
Tijani, Youth Ambassador of Jamaica to the Commonwealth, works for an NGO called Plant Jamaica which aims to promote sustainable livelihoods through community farms. Not only does Plan Jamaica seek to promote environmentally-friendly practices, but it wishes to encourage families to embrace nutritious, healthy foods and create new income streams through farming. Tijani was the recipient of the Prime Minister's National Youth Award for Excellence for 2013 in the category of Leadership, is a Member of the Caribbean Community Single Market & Economy Spokesperson Bureau, and is a Special Advisor to the National Youth Council of Jamaica. He hopes to launch his initiative, Commonwealth Emerging Leaders Connect, to build a platform for young leaders across the Commonwealth.