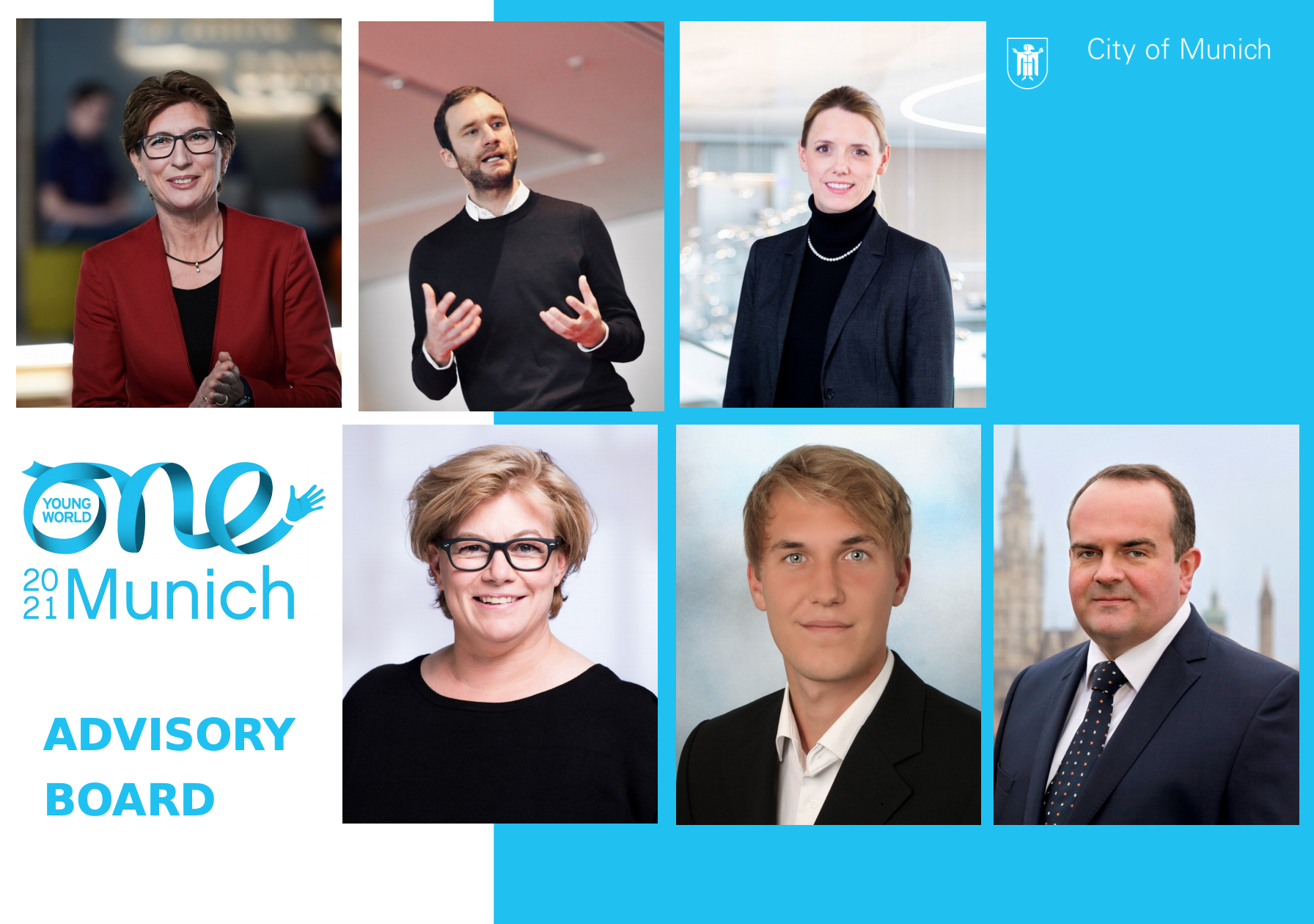 The One Young World 2021 Munich Advisory Board meets for the first time to speak about pressing challenges and opportunities of the One Young World Summit 2021 in Munich, Germany.
The world has faced enormous challenges during this global pandemic that has caused one of the biggest crises of our century. The upcoming Summit will be an opportunity to show the world just how vital the work of young leaders is in this time of uncertainty and change, with the brilliant advice and support of the Advisory Board members.
Chaired by Clemens Baumgärtner, Head of Department for Labor and Economics of the City of Munich, One Young World is delighted to announce that the invitation to join the One Young World 2021 Munich Advisory Board has been accepted by:
 Matthias Gilch/ City of Munich/ Deputy Head of Office, Mayor Katrin Habenschaden
Ilka Horstmeier/ BMW Group/ Board of Management, Human Resources and Labour Relations
Jenny Bofinger-Schuster/ Siemens AG / SVP Sustainability & Corporate Responsibility
Annette Kümmel/ ProSiebenSat.1 Media SE/ Chief Sustainability Officer
Johannes Hauner/ Süddeutscher Verlag/ Managing Director Digital Media
The Advisory Board will support and help to identify, promote and connect the world's most impactful young leaders to take action and support One Young World's mission to create a better world, with more responsible and more effective leadership. Next years' Summit in Munich has the chance to set a sign for empowering the change and fostering positive impact on organisations worldwide.