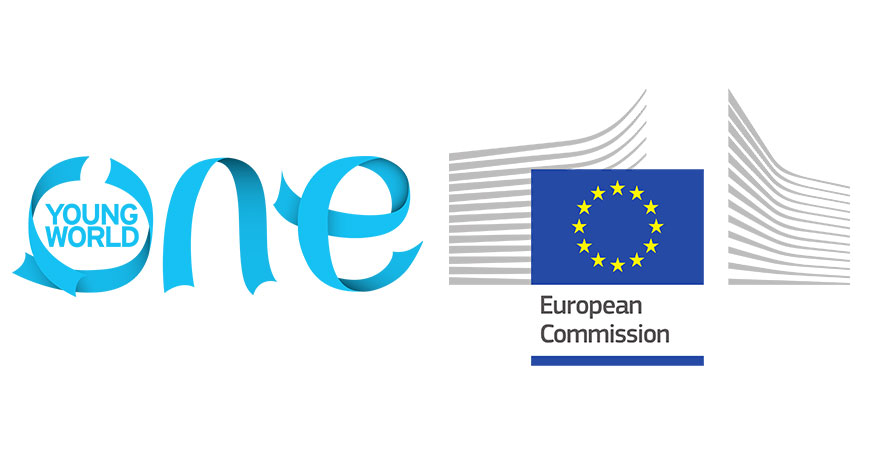 12 August 2017, LONDON: One Young World, with support from the European Commission, is today launching a new initiative – One Young World Peace Ambassadors – with the aim to empower and celebrate the role young leaders play in preventing and countering violent extremism, peace-building efforts and conflict resolution.
The initiative marks International Youth Day, which this year is dedicated to celebrating young people's contributions to conflict prevention and peace-building.
As part of the Peace Ambassadors initiative, One Young World has identified 80 young leaders from developing countries whose work contributes to building lasting peace – whether by directly tackling violence, countering the harmful effects of environmental change, or promoting social inclusion. The ambition for One Young World Peace Ambassadors is to encourage and empower young leaders to play an active role in building cohesive and peaceful societies.
The One Young World Peace Ambassadors include:
Cecilia Aransiola, Nigeria – a leading figure from the Bring Back Our Girls campaign that liberated more than 1,000 women and children from Boko Haram, Cecilia is a prominent human-rights lawyer who promotes interfaith/interethnic dialogue
Hyppolite Ntigurirwa, Rwanda – a survivor of the 1994 Rwandan genocide, he is using this experience to promote intergenerational peace through his Hyppolite For Peace Foundation
Abraham M. Keita VI, Liberia – Liberia's leading children's rights activist and a campaigner combatting sexual violence, Abraham was awarded the 2015 International Children's Peace Prize after successfully lobbied his government to pass its first Children's Rights Act
David Naibei, Chad – an environmental activist tackling climate change in one of the world's hottest countries, David trains more than 2,000 children a year in efforts to raise awareness of the role the environment has to play in conflict prevention
Mohamed Khelifi, Tunisia – Legal advisor, activist and award-winning novelist whose work promotes political transparency in a post-Arab Spring Tunisia
Noorjahan Akbar, Afghanistan – Gender-equality activist who founded Free Women Writers, an online publication dedicated to telling the authentic stories of Afghan women. Most recently they led a successful campaign to prevent the Government of Afghanistan from imposing restrictive uniforms on school girls around the country
Jessel Recinos, Honduras – After being shot at age 16 as a result of gang violence, Jessel founded Skate Brothers, a sports initiative to prevent violence and foster peace
Under this initiative, each of the 80 Peace Ambassadors will be attending the One Young World Summit 2017, which takes place from 4-7 October 2017 in Bogotá, Colombia. At the Summit, delegates debate, formulate and share innovative solutions for the pressing issues the world faces. After the Summit, the Peace Ambassadors will start new initiatives to promote sustainable peace or lend the power of the One Young World network to those initiatives already in existence.
Neven Mimica, European Commissioner for International Cooperation and Development, said: "Throughout the world today, more than 600 million young people live in fragile and conflict-affected contexts. At the same time, young people themselves have a crucial role to play in preventing and countering violent extremism, peace-building efforts and conflict resolution.
The Peace Ambassadors initiative will seek to give youth a strong voice in the peace-building processes by encouraging appropriate policies and actions in their communities that would empower young leaders to effectively contribute to the promotion and achievement of sustainable peace across the world.
The European Commission is delighted to partner with One Young World in support of the Peace Ambassadors initiative."
Kate Robertson, founder of One Young World, said: "Whether from the increasing spread of terrorism, the catastrophic effects of climate change, or socio-economic inequalities, threats to peace are truly global.
One Young World believes that a lasting peace is a sustainable peace, which means respect for human rights, initiatives for a greener future, and equal access to education and economic opportunities for all.
Young people have a pivotal role to play in sparking the new movements that lead to positive change – and in seeing them through. We are delighted to unveil the One Young World Peace Ambassadors initiative, which champions the vision and energy of young leaders the world over."
– ENDS –
For further information, please contact:
Sophie Poston
+44 20 7199 6415
About One Young World:
One Young World is the premier global forum that connects young leaders to create lasting positive change around the world. Its annual Summit brings together 1,500 of the most talented young leaders from across 196 countries to tackle the globe's most pressing issues, from climate change to conflict resolution.
One Young World is actively supported by a distinguished line-up of Counsellors including Kofi Annan, President Bill Clinton, Prime Minister Justin Trudeau, President Mary Robinson, President Juan Manuel Santos, Sir Bob Geldof, Archbishop Desmond Tutu, Emma Watson, Meghan Markle and Professor Mohammad Yunus. One Young World Counsellors work alongside delegates at the global Summits, sharing their collective experience in creating positive social change.
Since launching in 2009, One Young World has built a network of over 8,000 Ambassadors, whose projects have gone on to benefit 14.6 million worldwide. Notable Ambassadors include Olympic champion sprinter Kirani James, North Korean defector Yeonmi Park, Alan Mak MP, mental health activist Hussain Manawer, Lauren Bush, founder of FEED, and social media star Jérôme Jarre.
The award-winning annual Summit has been named International Conference of the Year on three occasions by C&IT. One Young World also has the largest corporate footprint of any NGO, and is partnered with more than 500 of the world's leading organisations, many of which are listed by Fortune 500 or FTSE 100.
To date, Summits have taken place in London (2010), Zurich (2011), Pittsburgh (2012), Johannesburg (2013), Dublin (2014), Bangkok (2015) and Ottawa (2016). The 2017 Summit is taking place in Bogota, Colombia.