THE HAGUE – 17th October 2018: One Young World, the global forum for young leaders, today unveils its first Global Advisory Board to support its mission to identify, promote and connect the world's most impactful young leaders.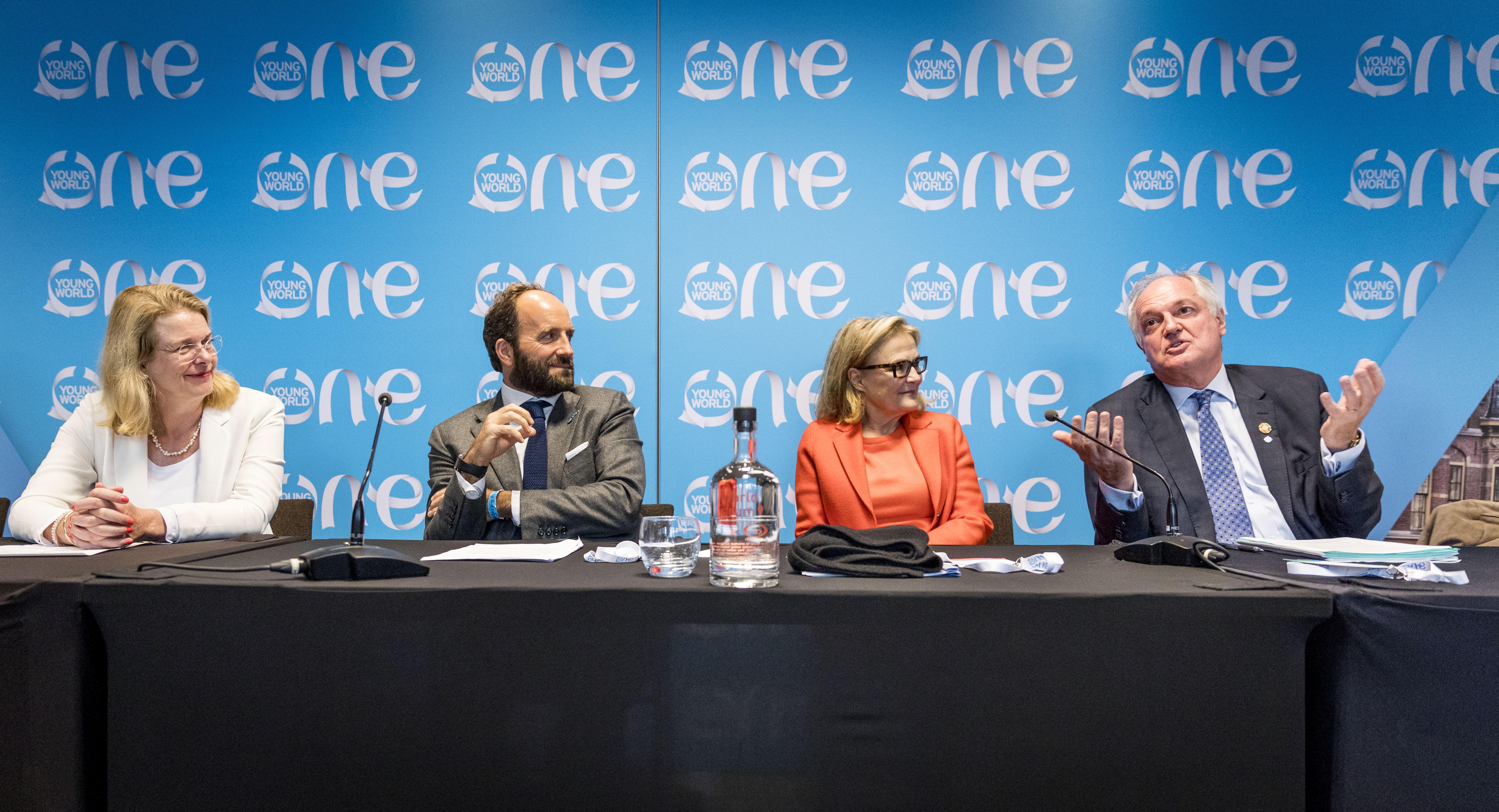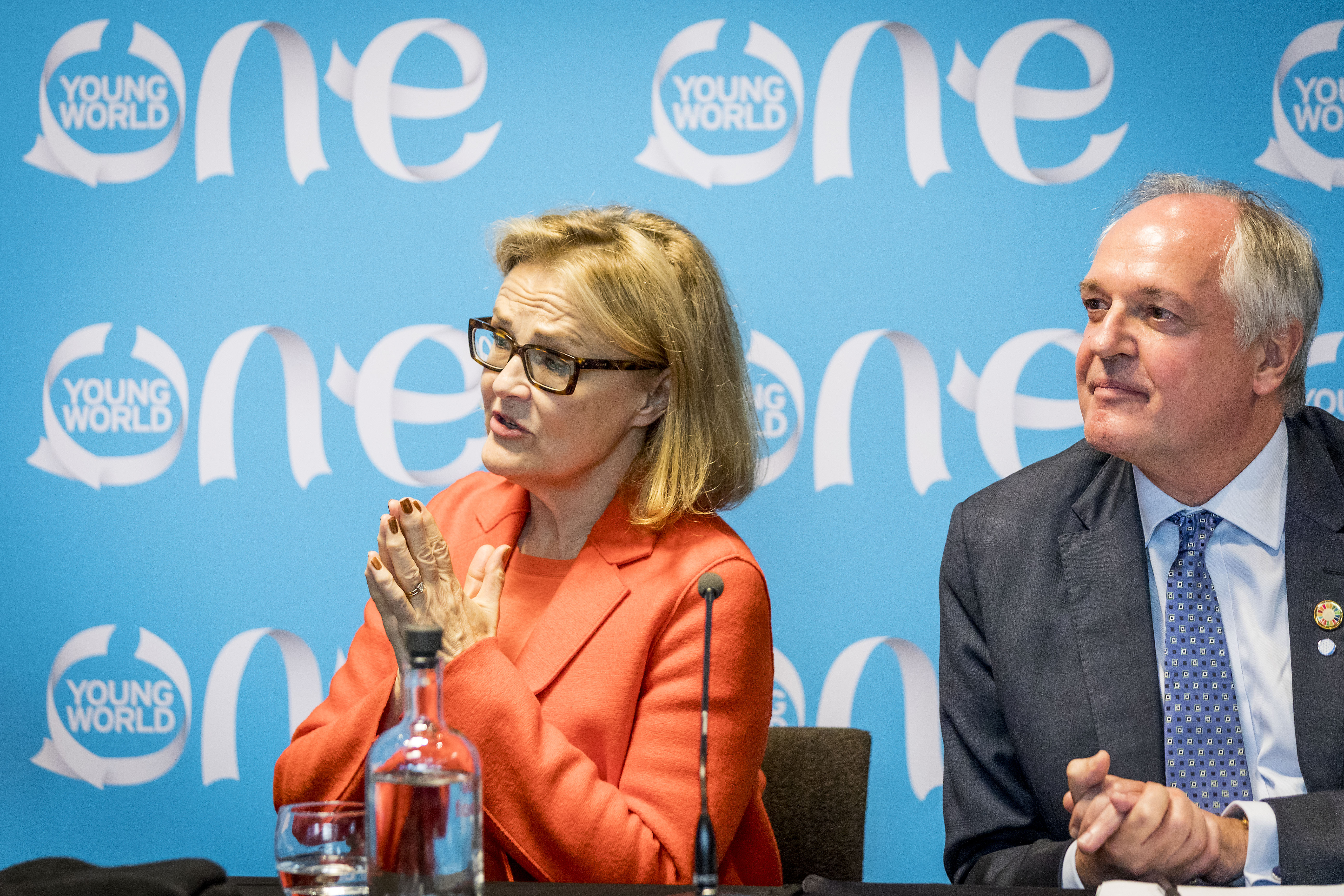 The Global Advisory Board will be chaired by Unilever CEO Paul Polman, a long-standing Counsellor at One Young World Summits alongside the late Kofi Annan, Professor Muhammad Yunus and President Mary Robinson.
One Young World is delighted to announce that the invitation to join the Global Advisory Board has been accepted by every proposed member:
Monica De Greiff, President of the Chamber of Commerce of Bogotá
Strive Masiyiwa, founder and executive chairman of Econet Wireless and Econet Media
Feike Sijbesma, CEO of DSM
Per Heggenes, CEO of IKEA Foundation
Suphachai Chearavanont, CEO of Charoen Pokphand Group and Chairman of the Executive Committee of True Corporation 
Michelle Yeoh – Actress, Philanthropist
The Global Advisory Board will support the development of One Young World, as the forum for young leaders from every country in the world, into a globally recognised body ensuring that its Ambassadors have a positive impact on the most influential organisations worldwide.
Since launching in 2009, One Young World has successfully built a network of over 9,000 Ambassadors, whose projects have gone on to impact 17.5 million people worldwide. This community is the most internationally diverse network of its kind, with representatives in more than 190 countries and in every sector.
Its annual Summit is attended by more than 1,800 young leaders, with previous Summits held in London (2010), Zurich (2011), Pittsburgh (2012), Johannesburg (2013), Dublin (2014), Bangkok (2015), Ottawa (2016) and Bogotá (2017). The Hague and London are Host Cities for 2018 and 2019 respectively.
Paul Polman, CEO, Unilever said: "One Young World is a remarkable organisation and it is a privilege to be chairing its first Global Advisory Board. Our role will be to support and champion the growing One Young World community as it approaches its tenth anniversary."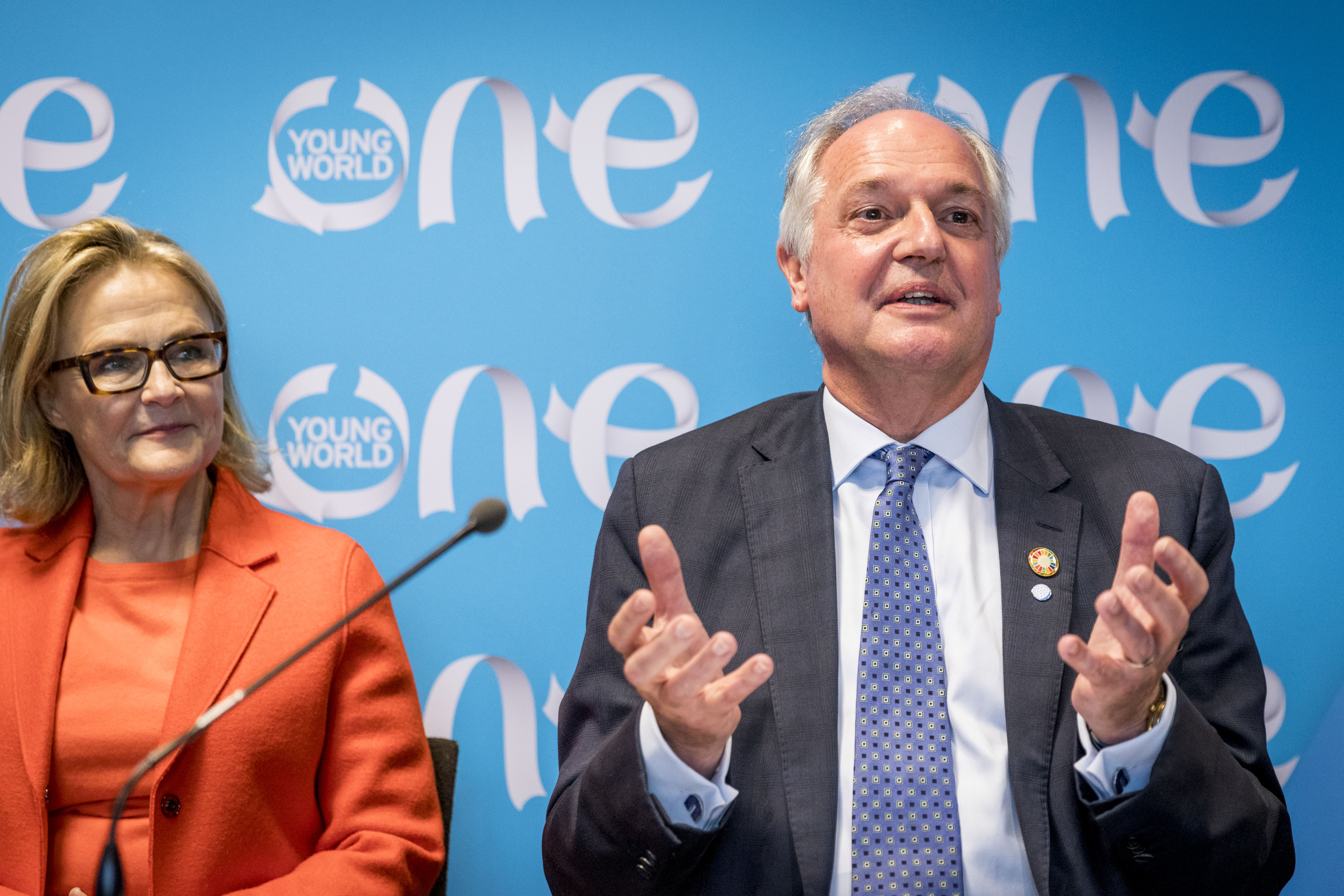 David Jones, co-founder, One Young World said: "The support and guidance of this Global Advisory Board will play a fundamental role in ensuring that One Young World continues to provide a platform for the most informed, most educated, most connected generation in human history. We are honoured that so many leading figures are committed to supporting One Young World and the development of our brilliant global Ambassador Community."
Kate Robertson, co-founder, One Young World said: "Paul has been one of our greatest supporters and advocates since we founded One Young World. He shares our passion for the role of young people in leading positive change and our belief that their work will be fundamental in delivering the Sustainable Development Goals. We are thrilled to have him take on this important new role."
All appointed members of the Advisory Board will be asked to serve at least two years and will be eligible to re-appointed for further year-long terms at the discretion of the Chairman in consultation with the Founders and Trustees.