The Canadian Prime Minister Justin Trudeau called on young delegates to "create a future that we will all be proud of" as he opened the seventh annual One Young World Summit at a spectacular ceremony on Parliament Hill in Ottawa, seat of Canada's Government.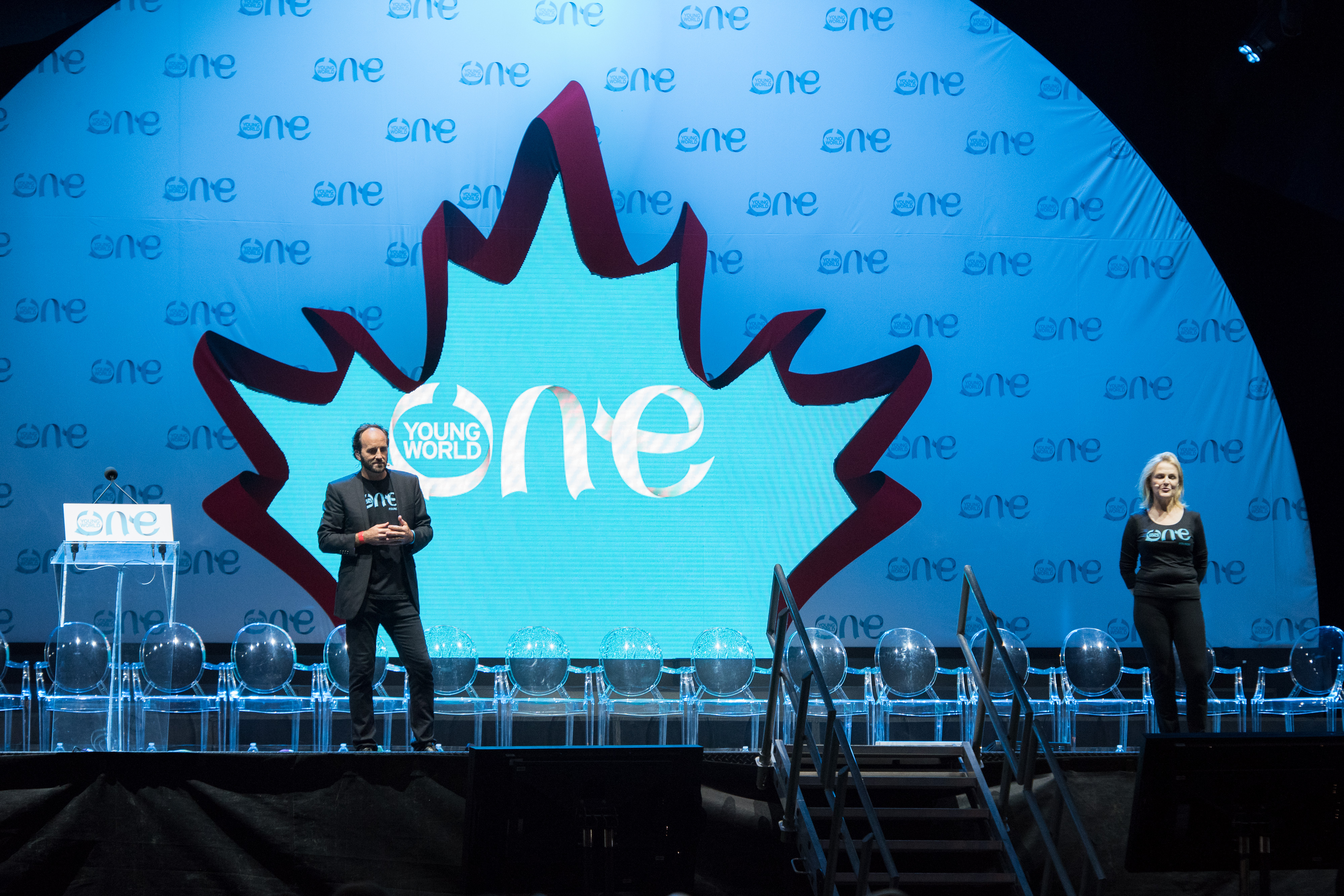 Mr Trudeau chose the world's premier young leaders forum to speak of the launch a Prime Minister's Youth Council to unharness the power of young people.  Inviting on stage the inaugural young members of the Council, he said: "I need your ideas, your creativity, your experiences and mostly your belief in a better future for us all."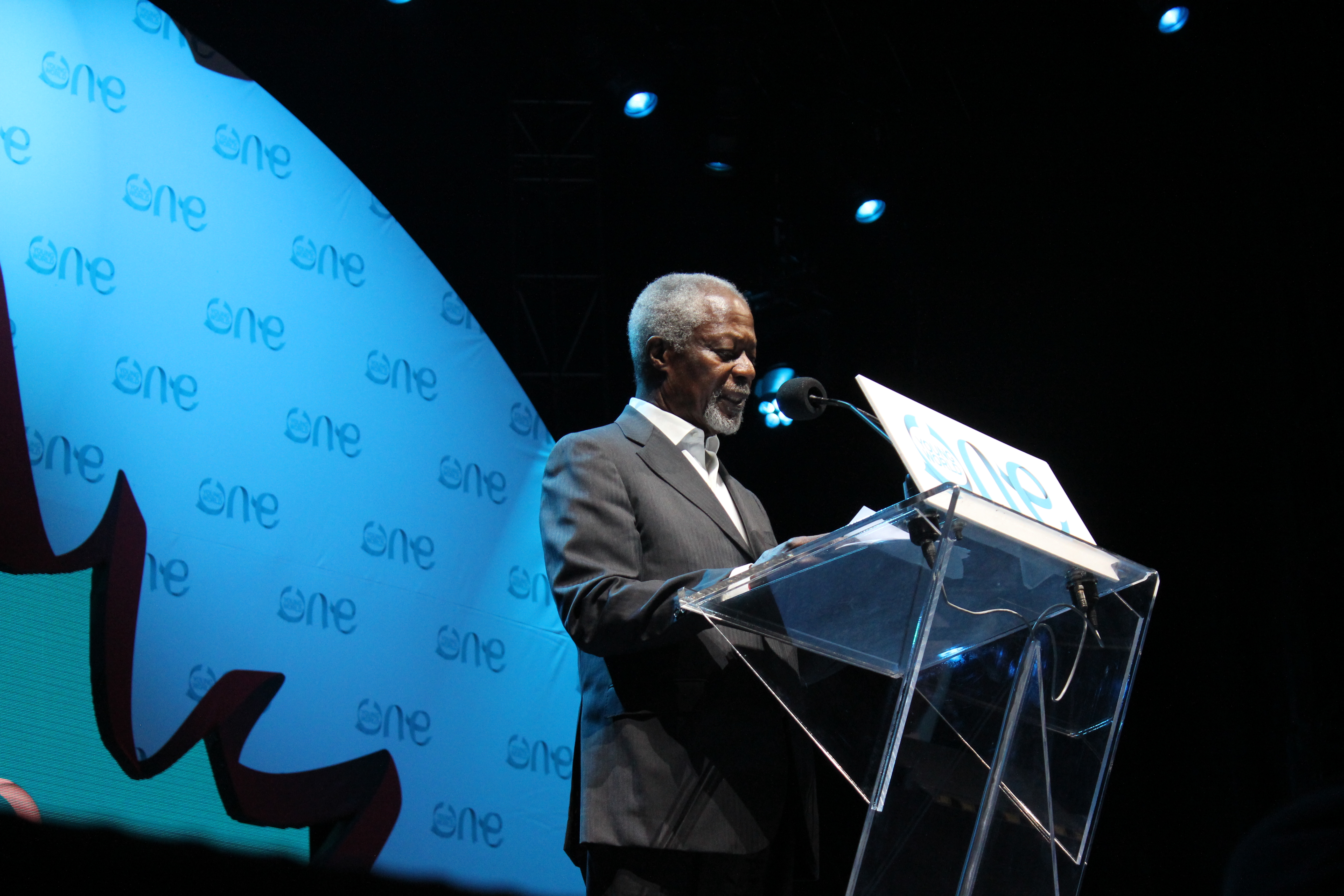 Speaking in English and French, Mr Trudeau, 44, introduced himself in his dual role as Youth Minister and told the young audience they were part of a generation that was "politically-engaged, educated, innovative, inclusive and progressive". He said: "You need to harness that potential to make the world a better place and I know that every person here tonight is committed to doing just that in one way or another."

He congratulated the 1300 delegates on being invited to "an extraordinarily important and worthwhile organisation", One Young World, and said: "You have access to an unparalleled network of forward-thinking, progressive leaders from every corner of the world, so make good use of your new global community and do something great with it".

He said that in his dual roles of Prime Minister and Youth Minister he was "reminded each and every day of just how much potential lies in our young people, not just here in Canada but right all over the world."

The Prime Minister said, "Please remember what you do, what you say, and the choices that you make have the power to change the world. As citizens, governments, public and private partners, we will create a future that we will all be proud of, for this generation and for generations to come."

Mr. Trudeau was joined on stage by One Young World Counsellors from the worlds of business, politics and entertainment, including the former Secretary-General of the United Nations and One Young World Counsellor Kofi Annan and the actor and Goodwill Ambassador for UN Women Emma Watson. Mr Annan told the delegates the world faced unprecedented challenges, from terrorism to climate change. "It's up to you to take up the mantle of leadership and alter the course of history to build a better world for us all and generations to come," he said.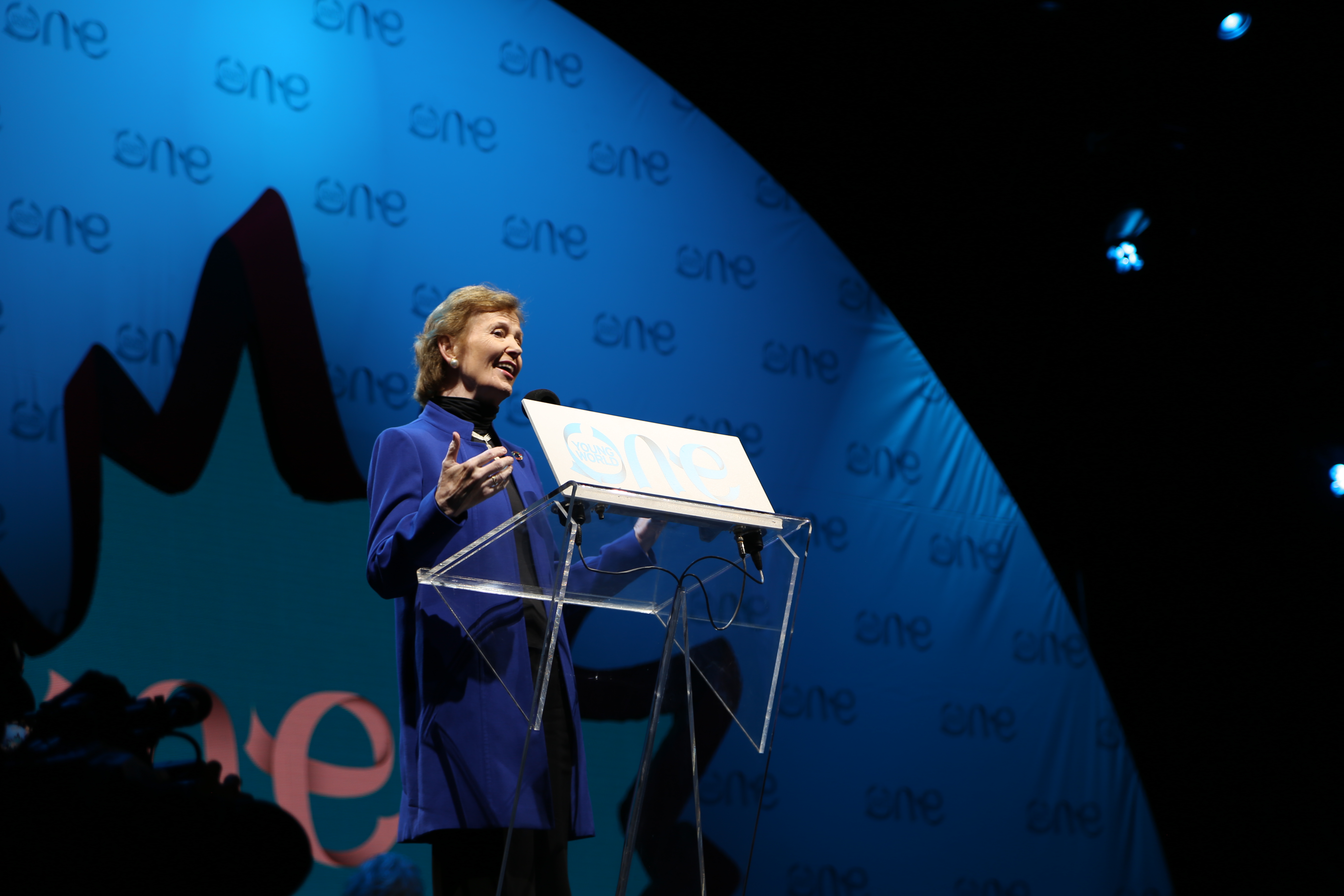 Young leaders representing more than 190 countries carried their national flags before laying them down in a symbolic display. A Refugee Nation flag was carried to represent the 65 million refugees in the world.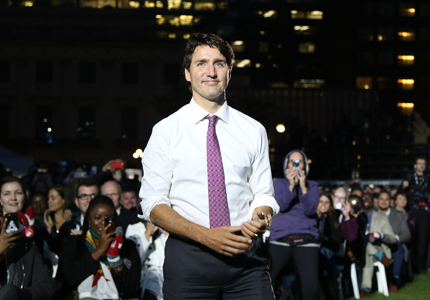 Other prominent figures on stage included Sir Bob Geldof, the founder of Live Aid, singer with the Boomtown Rats and also a One Young World Counsellor, who made a stinging attack on global institutions and contemporary world leaders. "Who now believes in the authority of the UN as the slaughter of Aleppo continues right now?" he asked. Sir Bob pleaded with the audience to shun the messages of populist leaders, including US presidential candidate Donald Trump, Russian President Vladimir Putin and British Foreign Secretary Boris Johnson, who he attacked as "commanders of the armies of stupidity". Reserving special contempt for Trump, he spoke of how a "liar, a fool and a racist vomits his bile" on the US public. "We must not succumb to the fools," he urged the young audience.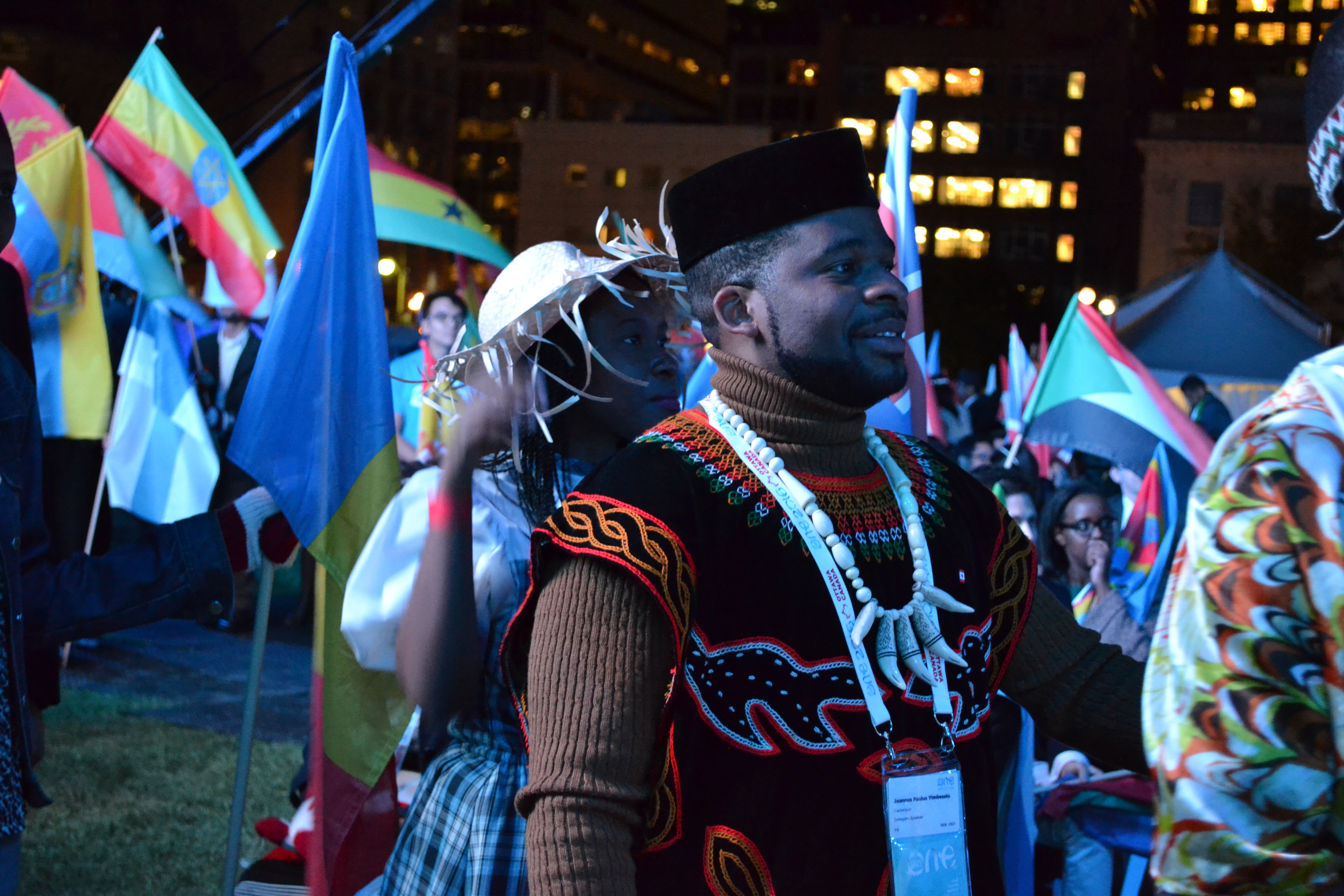 Former Irish President Mary Robinson, a returning One Young World Counsellor, addressed delegates on the subject of climate change. She said the industrial world had to "learn to live more simply" and that ways needed to be found to get "clean energy to developing countries". She said: "We can't go on with business usual." Saying that the One Young World flag ceremony was "not just symbolic", she said the event was about "every country having a voice".
Nobel Peace Prize winner and founder of the Grameen Bank, Professor Muhammad Yunus, told the audience of the power of social business to eliminate hunger, poverty and carbon emissions. Speaking of his dream that "the word unemployed itself will become unemployed" he called for a new "selfless economy" and said technological change had created "the most powerful generation in history". In an emotional plea, he said: "This will be the beginning of the creation of a new civilisation - get ready to make that new civilization!"

The Counsellors were welcomed to the stage by David Jones and Kate Robertson, the co-founders of One Young World. Robertson said that One Young World had chosen Ottawa "because it's home to some of the world's great pinnacles of leadership". She told the young people that "the next four days will be some of the most important of your lives".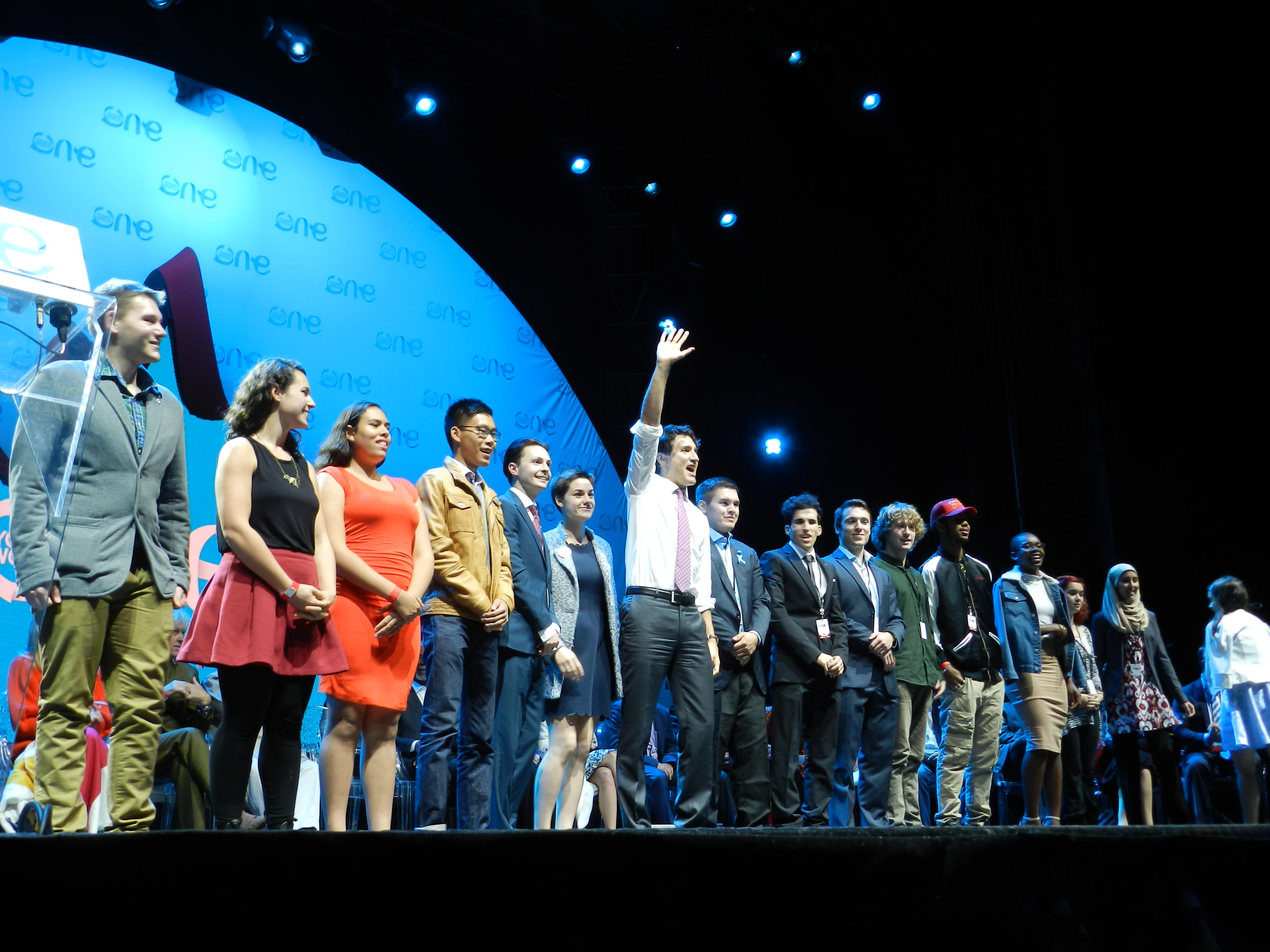 Jones said the delegates were "joining a network of thousands of young leaders around the world committed to making changes". Calling on them to translate words into deeds, Jones told the young audience to "get ready to go home and act".

The ceremony, performed in a city that is a traditional meeting point of First Nations people at the confluence of three rivers, the Rideau, Gatineau and Ottawa, was given a traditional aboriginal blessing. The evening began with aboriginal drumming by Theland Kickosway and a performance by Orkidstra, a children's orchestra formed of young musicians from more than 40 cultural and linguistic backgrounds, aiming to build community through the language of music.

Those set to address the 2016 Summit include the singer and Oscar-winning actress Cher. Speakers from the world of business include Carlos Brito, CEO of AB InBev, the world's largest brewer, and Ronan Dunne, the new EVP and Group President of telecoms giant Verizon Wireless.

During the four-day event at the Shaw Centre in Canada's capital, delegate speakers will show the critical role young people have to play in generating solutions to the world's most pressing problems. Across six Plenary Sessions, they will address the themes of Environment, Education, Human Rights, Peace & Security, Global Business and Mental Health.