Amaal Abukar, a One Young World (OYW) Ambassador from Somalia, was selected as a recipient of the prestigious Rotary Peace Fellowship. Each year, Rotary selects 100 professionals from around the world to train and study at its global peace centres to advance the principles of peacebuilding. As a Peace Fellowship recipient, Amaal seeks to obtain more knowledge and skills to become a leader and catalyst for peace and conflict resolution. A former refugee of the civil war in Somalia, a legal scholar, and a professional dedicated to the advancement of public policy, program development and human rights, Amaal aims to rely on her unique background to "advance peace by developing policies to uphold the rule of law, good governance practice, and stable democratic political systems."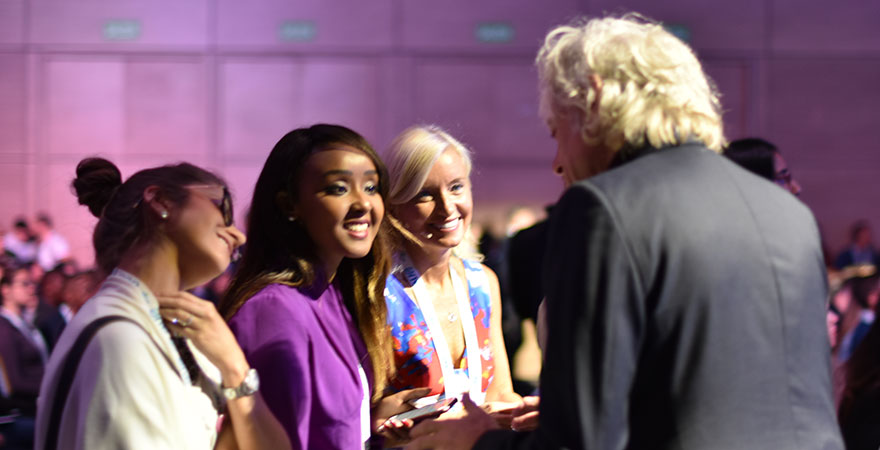 Amaal's latest venture is the founding of the Cape Institute, a non-profit public policy think tank dedicated to research, analysis and counsel on critical issues including security, governance, development, trade and energy in the Horn of Africa and the Middle East. The Cape Institute was established during the Gulf Crisis and is the only think tank that focuses on the relations between the two regions.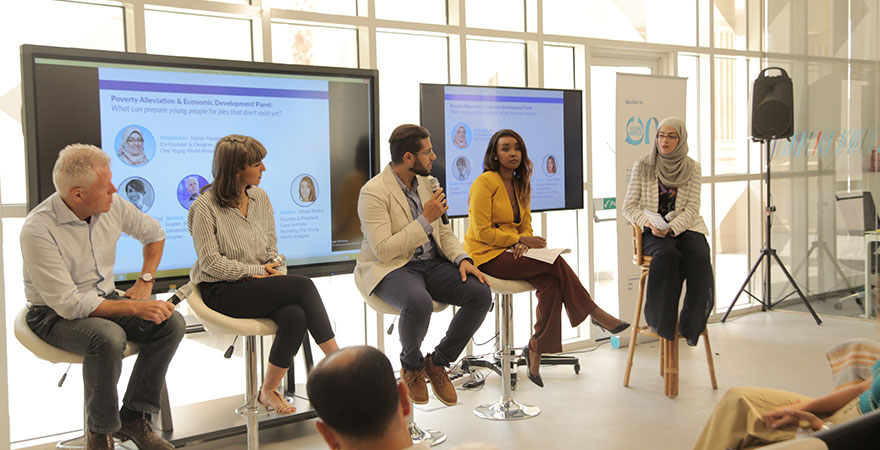 Amaal's academic journey began when she pursued a bachelor's degree in Business (BA) followed by a master's in law (L.L.M) in the area of International Human Rights Law in the UK. She then started her career in a New York law firm, and soon after began working for the United Nations in New York. Amaal also worked at a social initiative owned by Her Highness Sheikha Mozah bint Nasser Al Missned based in Qatar. Additionally, she worked as a consultant to the Prime Minister of Somalia. Amaal has established the first Islamic microfinance institution in Somalia to create policies to assist other financial institutions and create jobs. She also has experience attracting investment to Somalia, and was a co-host for the 2015 Somali Investment Forum with counterparts from the US Embassy and the World Bank Group. Amaal has been recognized for her accomplishments in the New York Times, AL Jazeera News, and Gulf Times. Amaal is also a regular commentator for TV – analyses on political and development issues in the Horn of Africa.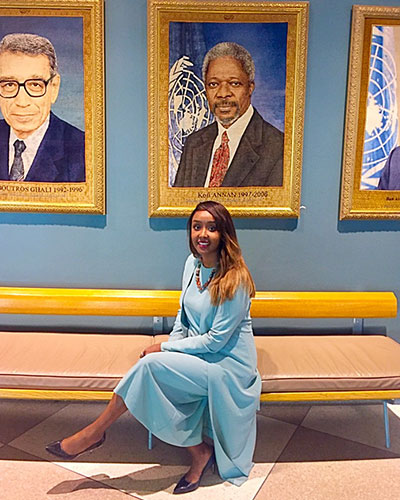 Amaal looks forward to advancing her knowledge and skills as a Peace Fellow at The Rotary Peace Center at Chulalongkorn University, in Bangkok, Thailand. Amaal is especially eager to learn more about the strategies for maintaining sustainable peace in (post-) conflict environments, and looks forward to sharing her experience and insights from this experience at the OYWSummit 2018 in The Hague, Netherlands. This Summit holds special significance for Amaal because it will be hosted in the the country that accepted her and her family as refugees. For Amaal, returning to the Netherlands symbolizes and maintains the connection between her past and her present as she continues her work towards peace.