Congratulations to Tijani Christian of Jamaica, Elizabeth Kite of Tonga and Franz George of St Vincent & the Grenadines who will now serve in the Commonwealth Youth Council as Chairperson, Pacific Regional Representative and Caribbean and Americas Regional Representative respectively!
They have all faced life in the path of hurricanes and cyclones but three One Young World Ambassadors from island nations hope to be elected to represent a global community of 1.2 billion young people.
The trio, from Tonga, Jamaica and St Vincent & The Grenadines, have been elected to the Commonwealth Youth Council, an autonomous, youth-led organisation representing 53 member countries.
For Elizabeth Kite from Tonga a place on the council is an opportunity to give a voice to the youth of  the Pacific region, which she feels has been sorely neglected. Elizabeth has had a pan-Pacific life journey, being born in New Zealand to Tongan parents and raised in both Australia and Tonga. She has family in both Fiji and Samoa.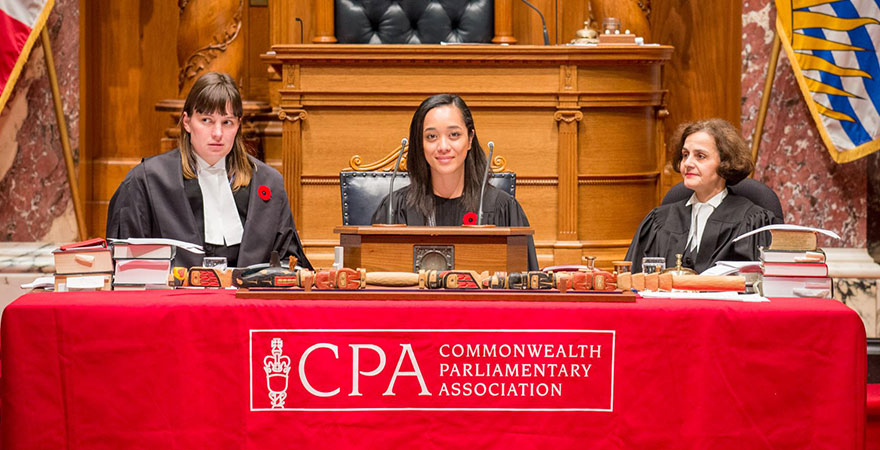 These islands, Tonga especially, are currently recovering from the effects of Cyclone Gita, which caused tens of millions of dollars in damage when it swept through the South Pacific last month.
"The Pacific has created who I am today and so running for the CYC is one of my many attempts to play my role within our region and give back to our community the opportunities that it deserves and continue the fight for a better life that our ancestors fought for," Elizabeth says. "What I seek to achieve in this role is to strengthen our ties and relationships with all other Commonwealth nations so that our Pacific voice is louder, heard and valued."
She has big ambitions for her newly-launched NGO project, Tonga Youth Leaders, but says the Kingdom of Tonga has been set back by its need to "recover and rebuild" after Cyclone Gita. "We will be partnering with the Mango Tree Center for the Disabled (organisation) in Tonga to raise funds for families living with people with disabilities to help rebuild their homes," she promises.
Franz George, from St Vincent & the Grenadines, stood for election as the CYC's Caribbean and Americas Regional Representative and hopes to win a platform to raise awareness of climate change after witnessing the effects of hurricane storms across his region. "Countries are losing coastlines because of rising sea levels and countries are more at risk of hurricanes," he says. Franz, who attended One Young World's 2017 Summit in Bogotá, hopes the position at the CYC will give him the chance to advocate for "a programme where youth in different countries will be trained as climate change advocates".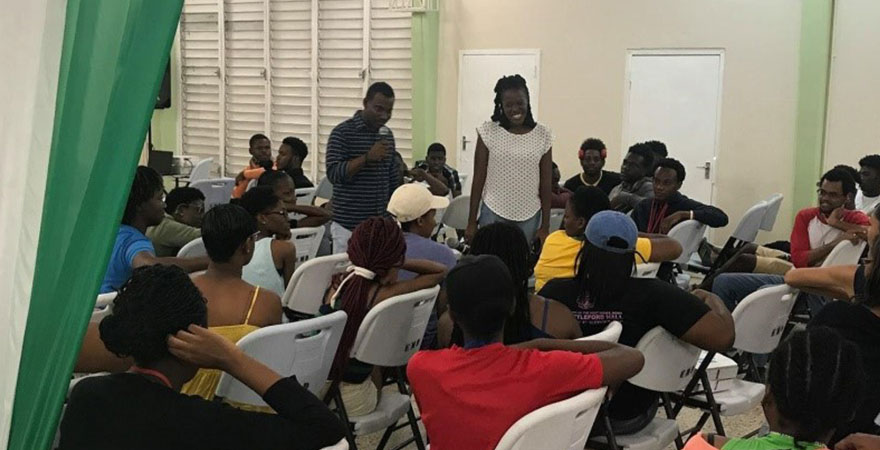 Having already spent two years working with the CYC he has identified its "shortcomings" and sees himself as a reform candidate for the nine-member executive. "I think I am armed with some experience and knowledge about the organisation and its systems that will allow me to help it improve." 
He believes co-operation between youth organisations is a key to bringing real and lasting change. "I want to work to foster this sort of unity, especially among the different organisations that function within the region such as the Prime Ministers Youth Council of Canada, the Caribbean Regional Youth Council and the One Young World Caribbean Caucus."
Tijani Christian from Jamaica has become Chairperson of the CYC. A youth development advocate, certified life skills coach and pastor, Tijani is Jamaica's Youth Ambassador to the Commonwealth. He was given the Jamaican Prime Minister's National Youth Award for Excellence in the category of Leadership. He is also a special advisor to the National Youth Council of Jamaica and represented his country at the Commonwealth Youth Leadership Conference in Scotland.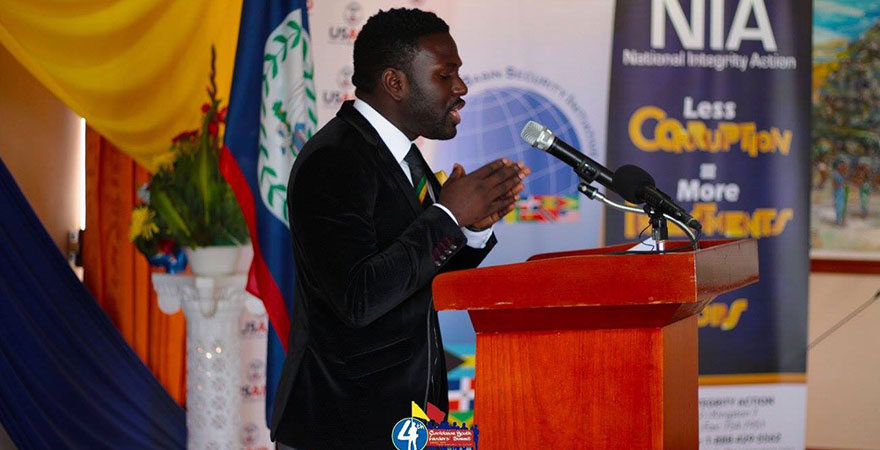 He has worked on the Plant Jamaica project, which promotes sustainable livelihoods by establishing community farms in deprived areas. The initiative was inspired by the Paint Jamaica project, which uses street art to beautify troubled districts of Kingston, Jamaica's capital.
Tijani says: "Persons born in lower socio-economic backgrounds, like myself, have been greatly under-served and there is a need to change the status quo. In this regard, I have embarked on an ambitious task to re-brand, re-focus and re-position myself to facilitate a renaissance in the lives of my fellow youth."
Congratulations to our OYW Ambassadors!