The 115-year-old Institute of Directors (IoD) turned its focus to the future last month as it hosted a debate examining how young leaders will reshape the boardroom and the corporate world in the next decade.
The discussion, titled 'The Next Generation of Business Leaders', was hosted by One Young World co-founder Kate Robertson and comprised a key pillar of the IoD's Open House three-day annual convention at its historic building on Pall Mall in central London.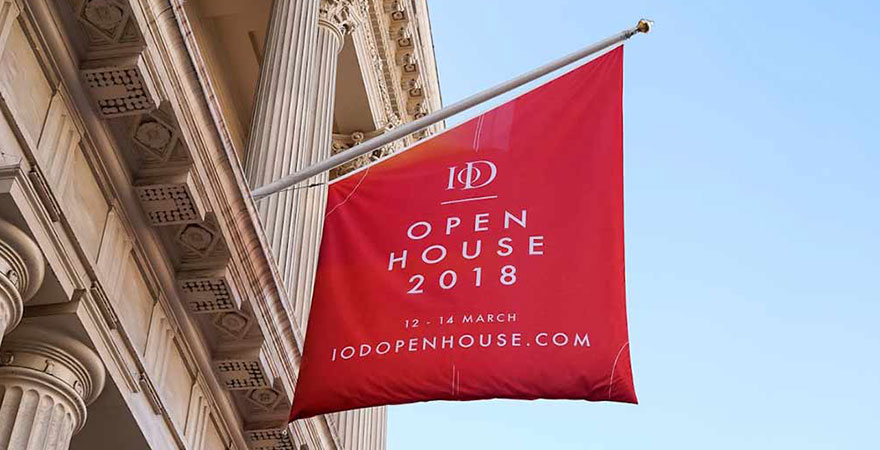 The audience heard from a panel of One Young World Ambassadors, comprising Justina Spencer, a manager on Global Corporate Responsibility for Deloitte, L'Oréal's Priya Chande and management consultant Charlie Oliver.
The event offered a millennial perspective on business and explored how young people, as consumers, employees and employers, are pressuring business to find its moral compass and rethink its approach to sustainability and social responsibility. According to One Young World's Impact Report for 2015, over 90% of the One Young World community believe business should have a purpose beyond profit, and 76% believe their generation will leave the world in a better state than its current one.
"The next generation of business leaders will take far greater account of environmental and social issues in their value chain," said Charlie, who is a consultant at GoodBrand, which helps clients design commercially-sound business models that create shared value for society and the environment. "Some will do this out of choice and others out of necessity. Thankfully there is an increasing body of evidence acting as 'pull factors' that show this isn't about a 'nice to do' but rather good business."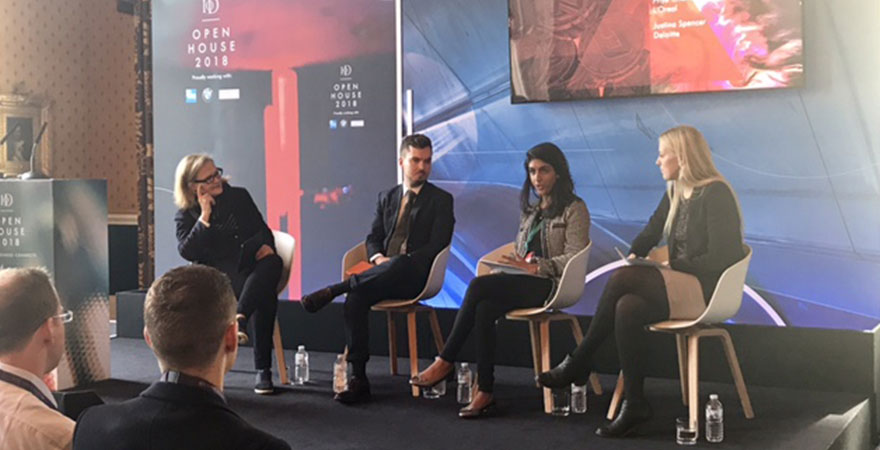 Charlie is Global Chair and Managing Ambassador for Europe at One Young World - a formal volunteering role to strengthen and develop the forum's network of young leaders around the world.
The IoD audience learned that One Young World Ambassadors have already been responsible for pioneering work across the world, including providing 94 million meals in 63 countries; catalysing the first LGBT+ movement in Iraq; founding the first rape crisis centre in Somalia; supporting 10,000 health workers in 23 countries; delivering free healthcare to 5,000 people in Oman; and educating over 80,000 people during the Ebola outbreak in Sierra Leone.
Justina plays a key role in Deloitte's 'WorldClass' project to empower 50 million people to succeed in the changing global economy by 2030. Over the past two years, she has led a cross-border refugee initiative to uncover refugee economic potential in Europe. A One Young World Ambassador since 2015, she manages Deloitte's One Young World program globally.
"Deloitte's Millennial Survey suggests that millennials feel accountable for the issues in their workplace and the wider world, and believe that business can do more to alleviate society's biggest challenges," she said. "In my view, purpose-led leadership, and meaningful action to help address pressing societal issues will be defining factors to business success in the future."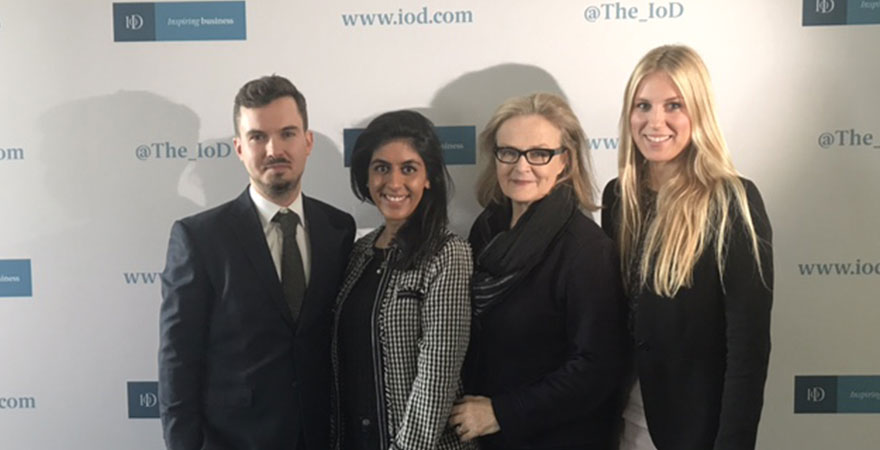 Priya was selected to represent L'Oréal UK at One Young World 2016's Summit in Ottawa, after which she made it her mission to review employee wellbeing initiatives within the organisation. She is working on the introduction of a Domestic Abuse Policy which she has co-created and recently launched with fellow One Young World ambassadors during the UN's 16 Days of Activism.
Kate was formerly the Global President and UK Group Chairman of Havas Worldwide, where she was the highest place woman in the advertising industry worldwide. In 2012 she was named Advertising Woman of the Year by Women In Marketing and in 2014 was similarly honoured by Advertising Week Europe. In 2009 Kate led Kofi Annan's communications campaign, with former Havas CEO and fellow One Young World co-founder David Jones, to raise awareness before the COP15 (Climate Change) talks. The Tck Tck Tsk campaign outperformed all the others with 18m online supporters by the time of the talks.
The IoD is the UK's longest-established organisation for professional leaders. It currently has over 30,000 UK members, representing a wide range of businesses from entrepreneurial start ups to the titans of British industry. Its aim is to educate, support, represent and set standards for UK business leaders and enable directors to fulfil their leadership responsibilities and achieve their business ambitions. Members are leading decision makers in 84% of the FTSE 100 and 71% of the FTSE 350 companies.
Watch the full session: 
[[[ video 0]]]