Over the past several weeks, One Young World (OYW) Coordinating Ambassadors and partners have brought together over 1,000 young leaders to debate, exchange and propose solutions to some of the world's most pressing issues.  Committed to ensuring OYW offers more than an annual Summit, the Community Team dedicates itself to ensuring it can reach the Ambassador community in every corner of the world.
This work would not be possible without the work of Coordinating Ambassadors (CAs) who are the glue that hold the community together and the thousands of Ambassadors worldwide. They work to sustain momentum in between Summits, organising and supporting events, tracking the impact of individual Ambassadors and making useful connections between them.
Don't know your local Coordinating Ambassador? Find out who they are here: 
Check out all the events which have taken place over the past few weeks:
25 April: OYW Monterrey Caucus. Hosted by CEMEX
Where: Tecnológico de Monterrey
Led by: Manual Besares. CA for Central America
Focused on the SDGs, attendees heard from OYW Ambassadors Mariann Avila, founder of 'School on the Road' and Luis Plata Cavazos, a Sales Manager at Girasolve Energy which provides solar energy solutions. Mariann presented her work as one of the inaugural fellows of the Facebook Community Leadership Programme which will scale her educational enterprise and equip rural students and their parents with entrepreneurship and tech-based education.
2 May: Dutch Sustainable Growth Coalition: Design a Sustainable Future. Hosted by AkzoNobel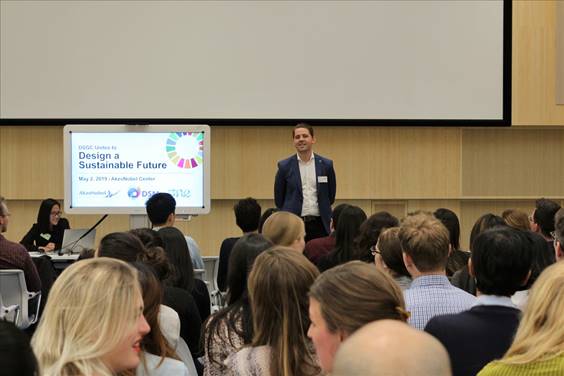 Where: Amsterdam
Led by: OYW Ambassadors: Roberta Gianfiglio (AkzoNobel) | Jessica Goi (AkzoNobel) | Lizzy Jones (DSM) | Niels van Mossevelde (DSM)
The DSGC is a coalition of 8 Dutch multinational corporations (AkzoNobel, DSM, Friesland Campina, Heineken, KLM, Philips, Shell and Unilever) who aim to drive sustainable growth business models to contribute to the achievement of the UN Sustainable Development Goals.
This event connected young professionals from DSGC companies to brainstorm best practices from different companies, establish partnerships and develop tangible actions to solve problems focused on SDGs 7, 11 and 13.   
4 May: OYW Switzerland Caucus. Hosted by Bühler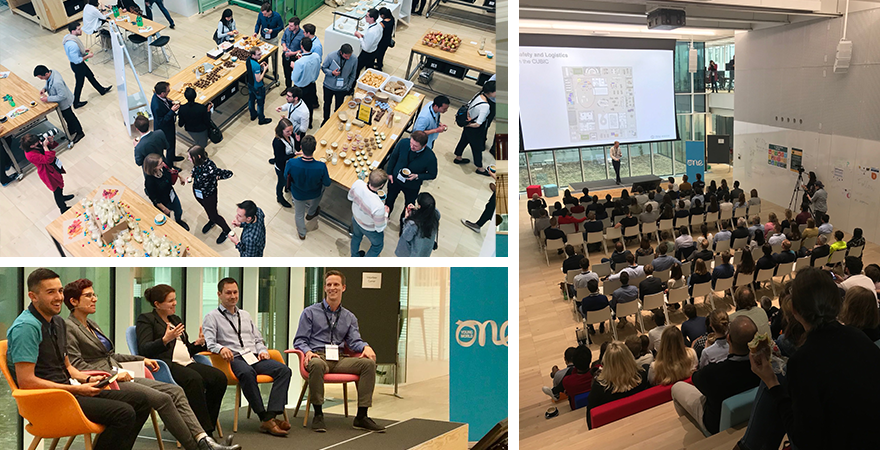 Where: Bühler Innovation Centre
Led by: OYW Ambassadors / Generation B team
The full-day event focused on UN SDG 12: Responsible Production and Consumption, specifically exploring alternative food sources like insects to increase resource and energy efficiency, and taking the e-mobility trend further by re-using to repower.
Among the speaker lineup included Kate Robertson, Co-Founder of One Young World;  Ian Roberts, CTO, Bühler; Philipp Leutiger, CDO, LafargeHolcim; Daan Luining, CTO, Meatable; Maximilian Stark, Senior Manager for Mobility Solutions, e.Go.
9 May: LIT Summit. San Jose, Costa Rica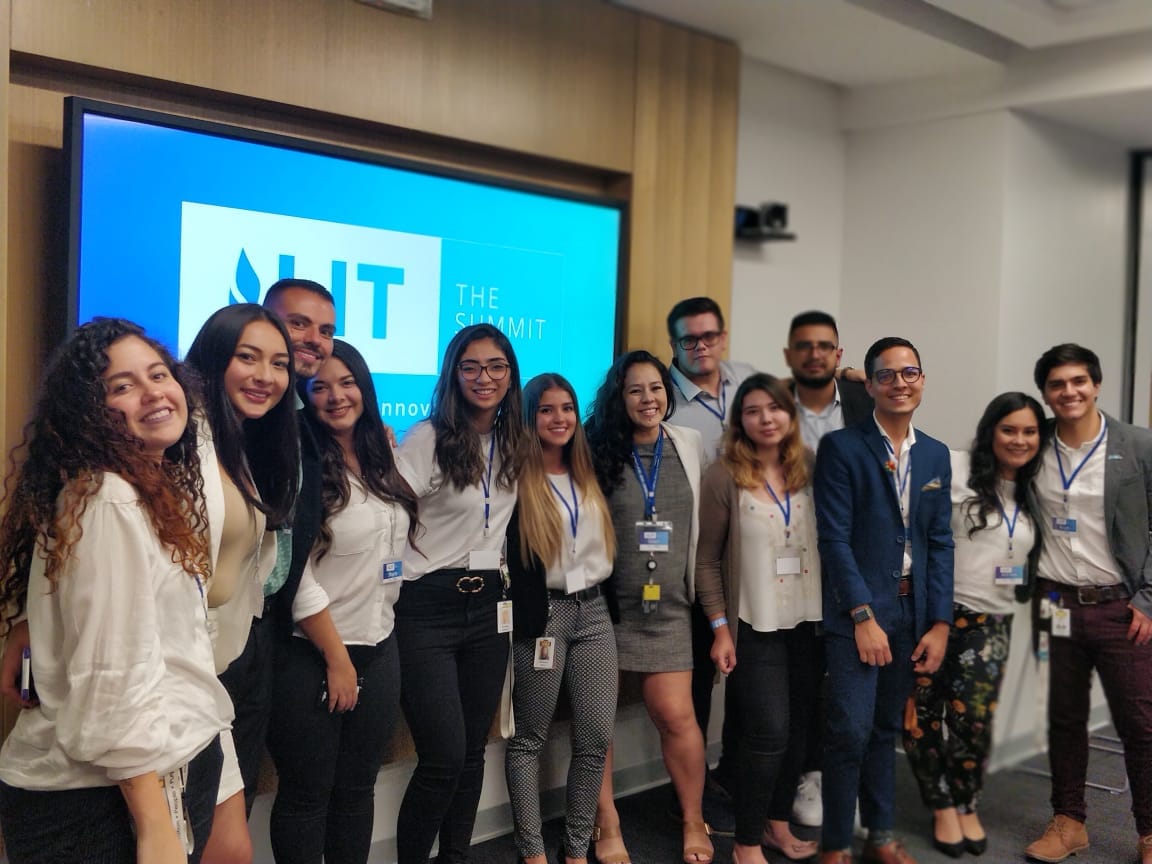 Where: Western Union
Led by: Maria Villela. Managing Ambassador, LATAM
Hosted for the second year in a row, the LIT Summit provided Ambassadors and other socially-engaged young leaders with the opportunity to connect face-to-face, explore possibilities for collaboration and gain insight into innovation to tackle environmental issues and human rights.
Sessions were delivered by OYW Ambassadors on decarbonisation policy in Costa Rica, fighting against plastic pollution in the oceans, creative upcycling, how Costa Ricans are driving innovation in education in Malawi, reducing discrimination of LGBTQ communities and disability inclusion. Full list of speakers here. https://www.oneyoungworld.com/lit-summit-9-may-2019
9 May: OYW Toronto Caucus. Hosted by Deloitte
Where: Deloitte Toronto
Led by: Deloitte Canada
The first Canadian Caucus of 2019 kicked off with speeches from Mark Tewksbury, OYW Counsellor & Chair of Special Olympics Canada and The Right Honourable David Johnston, C.C., followed by OYW Ambassadors Samar Mezghanni and Kelly Lovell. Attendees then participated in an ideathon and working dinner session, devising social impact solutions that could be implemented locally.
13 May: Banking on 2030 - hosted by Citi. NYC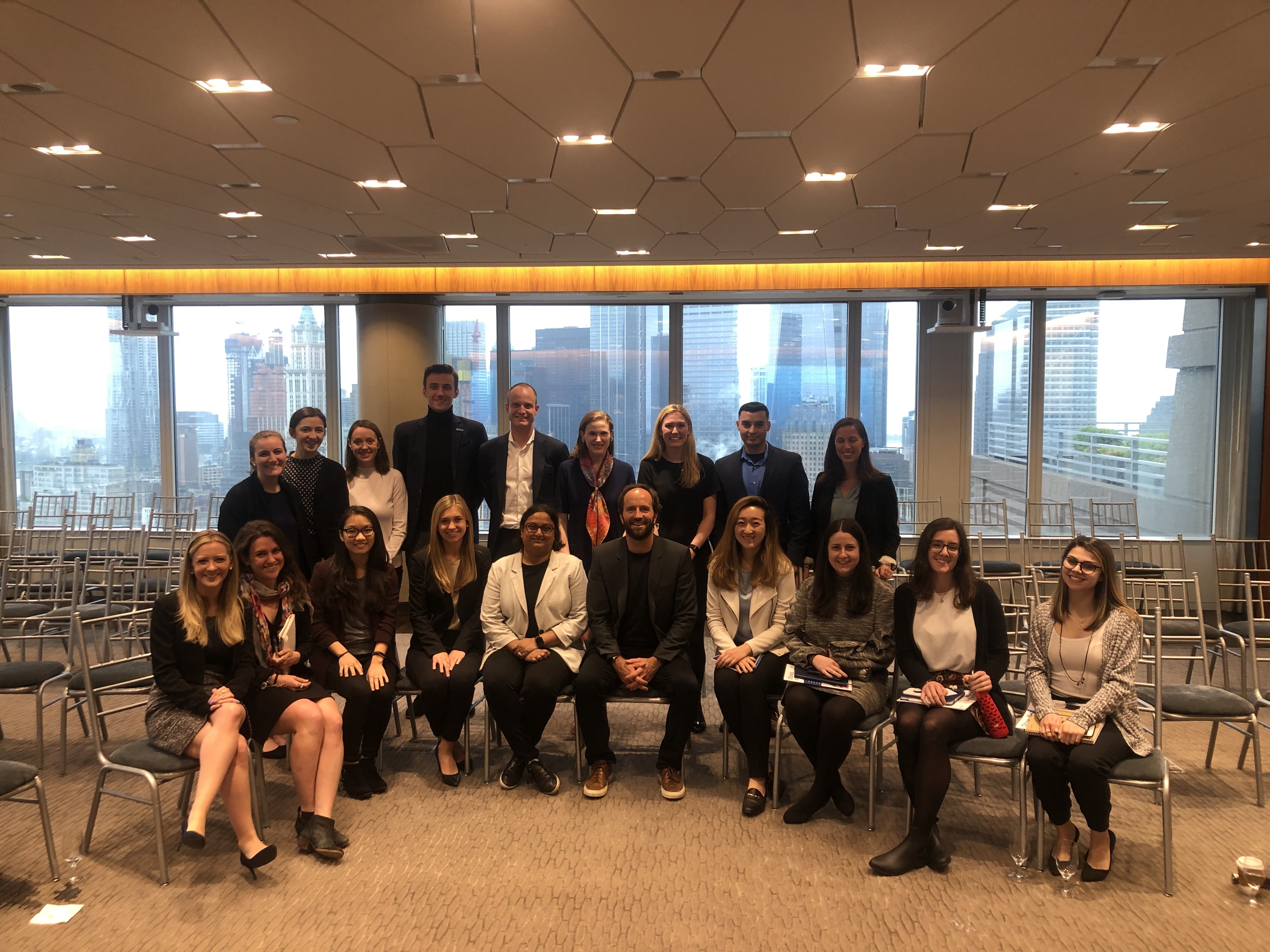 Led by: Madeleine Livingston. OYW Ambassador
Led by Madeleine with the support of Kelli Ahern and Haley Cassriel, this event sought to increase awareness of the SDGs and Citi's commitment to them, instilling a greater sense of corporate social purpose. Beginning with a panel and followed by a roundtable, the event coincided with the release of the 2019 Citi Citizenship report. David Jones, Co-Founder of OYW, spoke at the event alongside Julie Monaco, Global Head of Public Sector for Citi, and Brandee McHale, President of Citi Foundation.
16 May: Social Impact Night. Sydney. Hosted by WeWork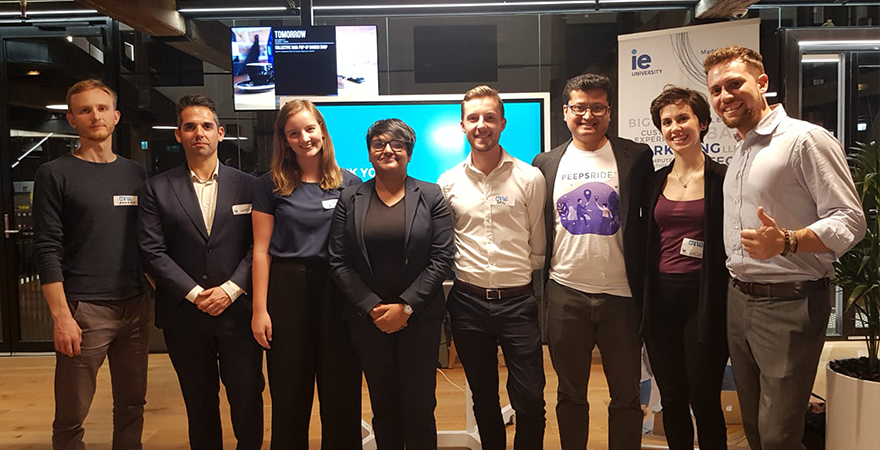 Led by: Luciana Vilar. CA for Oceania
OYW joined forces with the Circle of Young Intrapreneurs to host the first Social Impact Night, hosted by IE Business School.  The event brought together young leaders to drive social change in Sydney and beyond; attendees pitched their startup ideas and explored solutions to Sydney's social challenges.
16 May: #HackingEducation Lima Caucus. Hosted by WeWork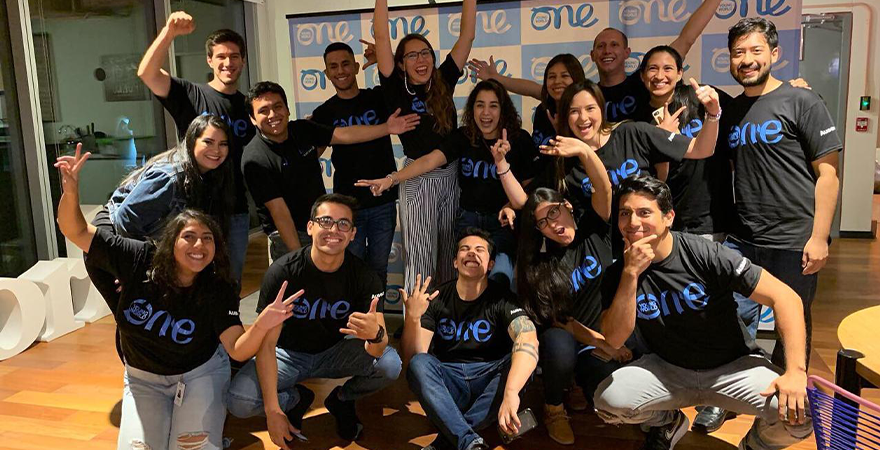 Led by: Jason Pareja. CA for South America
The second big event in Peru, this Caucus brought together specialists who are transforming the country's education system in a number of ways, tackling the issue through art, financial education, entrepreneurship, gender equality initiatives and technology.
14 - 17 May: Interaction Council meeting. Cartagena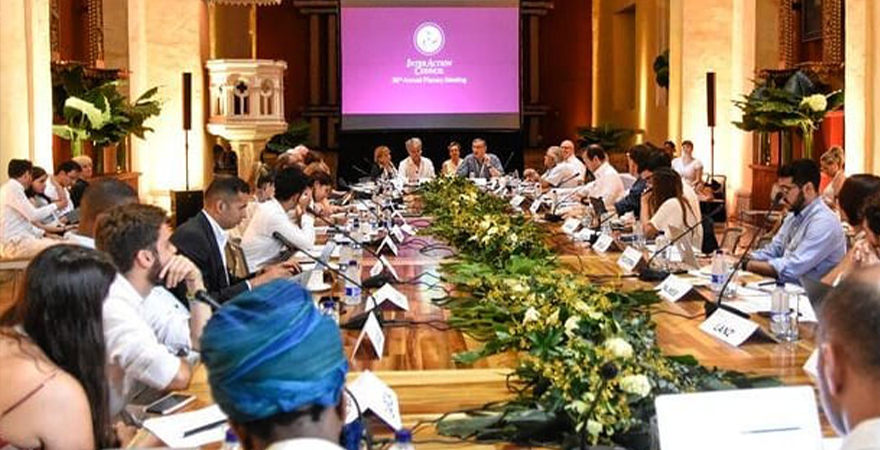 The InterAction Council was established in 1983 as an independent international organization to mobilize the experience, energy and international contacts of a group of statesmen who have held the highest office in their own countries. The Council selects specific issues and develops proposals for action from these areas and communicates these proposals directly to government leaders, other national decision-makers, heads of international organizations and influential individuals around the world. This year, they invited 10 OYW Ambassadors to attend and participate in the sessions.
17 May: OYW Cartagena Caucus. Hosted by Cartagena Chamber of Commerce
Led by: Lina Montano. CA for Colombia
Hosted in the wake of the Interaction Council meeting, this Caucus served to inspire OYW Ambassadors and young professionals across a number of issues. Led by Ambassadors, attendees were welcomed by Maria Paula Rueda, Lina Montano and Laura De Rosa. Additionally, Carolina Garcia of Bavaria addressed sustainability and Lead2030 winner Jenifer Colpas presented her work with land preservation.
18 May: OYW Munich Caucus. Hosted by Audi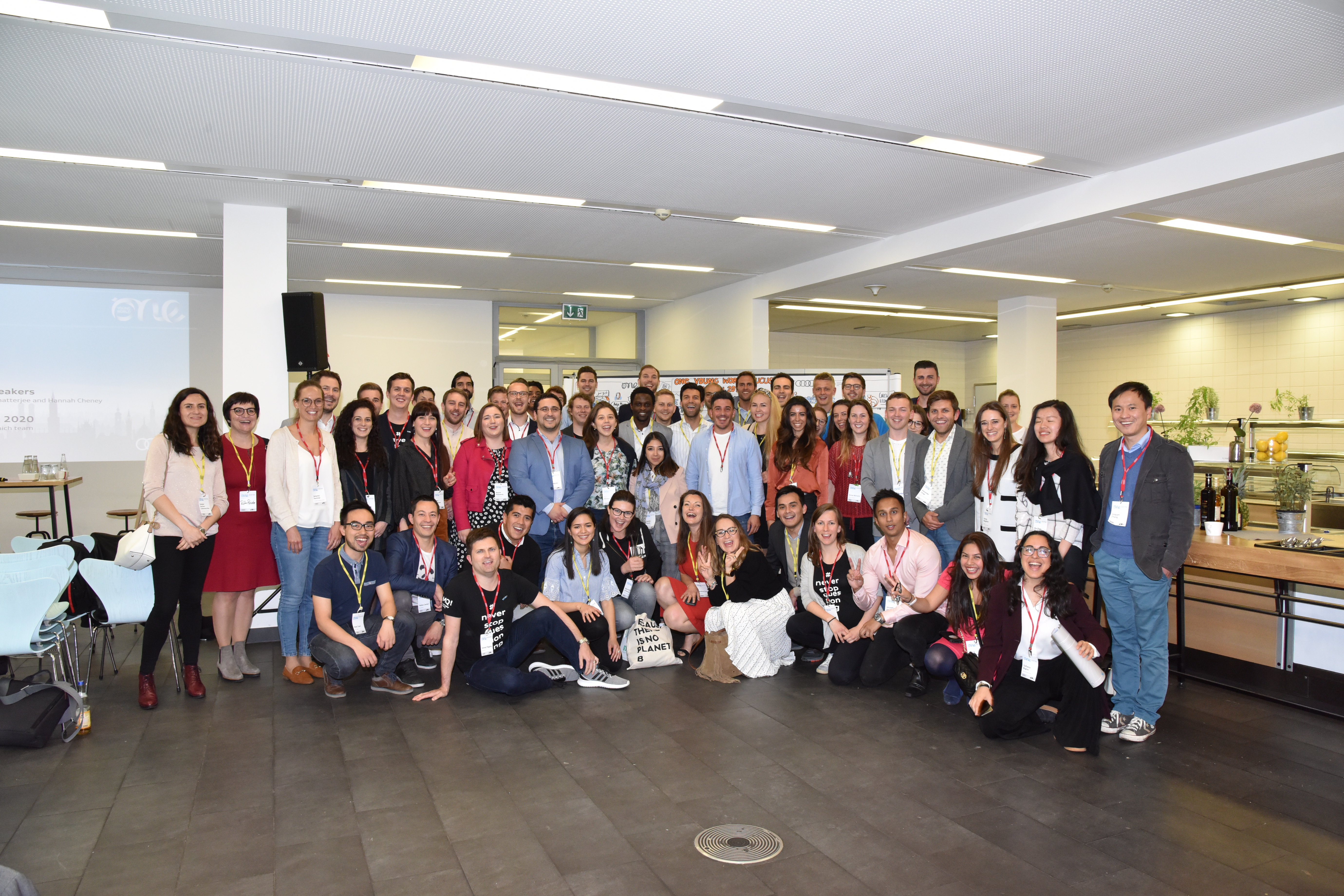 Where: Autonomous Intelligent Driving (AID)
Led by: Simon Pagany & Bernhard Meier, OYW Ambassadors
Hosted at AID, the heart of Audi's autonomous driving work, the Caucus focused on 3 core themes: sustainability, mobility and circular economy, bringing together stakeholders from the public and private sectors to explore how the mobility industry, as well as companies and entrepreneurs generally, can identify ways to minimise their environmental impact. The day was comprised of keynotes, panels, workshops, a pitch session and roundtables.
Among several OYW Ambassadors, speakers included OYW Co-Founder Kate Robertson, Volker Kaese. Head of Innovation Management, Audi; Jessica Petersik. Head of Strategy and Business Development, AID; Christine Weis-Hiller. Transportation Planning, City of Munich; Philipp Buddemeier. Principal Director, Accenture Strategy | Sustainability; Hannah Cheney. Co-Founder, HALM.
22 May: Open Iftar, hosted by Ramadan Tent Project and One Young World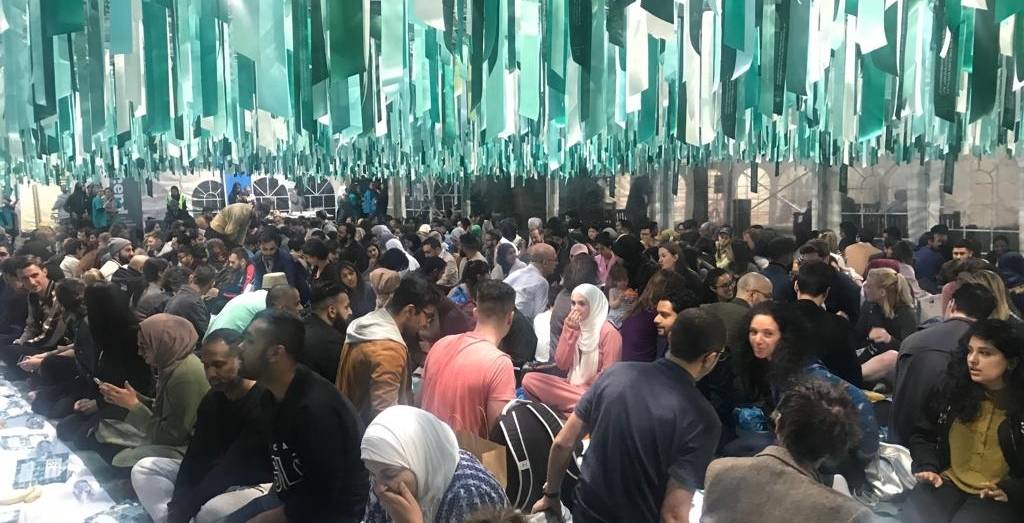 Where: Tavistock Square Gardens. London
OYW partnered with the Ramadan Tent Project to host an Open Iftar to mark the Islamic month of Ramadan. The Ramadan Tent Project provides free meals every day of Ramadan that welcomes people from all walks of life. OYW Co-Founder Kate Robertson spoke at the event about the need for community cohesion in times of division. Kate was joined on stage by UK Coordinating Ambassador Carlotta Giacché, and OYW Ambassador from PwC Yousra Abdelmoneim. Carlotta explained her role in bringing together the UK based Ambassador Community, and Yousra drew on her personal experiences of observing Ramadan and how the month impacted her.
Missed these events? Join us for our upcoming ones: